Hosting a Zoom get-together with your remote team and are interested in engaging with them some exceptional games? Then try out some Escape Rooms for your upcoming team activities.
Online Escape rooms have become increasingly popular in the past year. It provides people with everything they need, puzzles, tests, and excitement. These games will guarantee to get your team collaborating and brainstorming in ways they never thought possible. However, as exciting as these games can be, some of them can be expensive to purchase. There is also a good chance that your team might not entirely enjoy these types of online activities. Hence, we've decided to provide you with a list of free online escape rooms that you can play with your team before committing to the paying ones.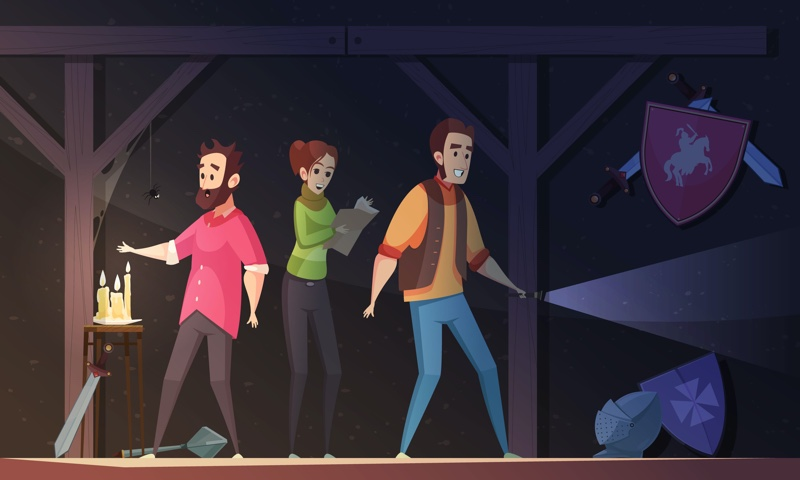 Brightful's wide selection of virtual games & activities can also test your team's collaborative and problem-solving skills. Just like an escape room, everything is provided for your team to jump into the activity immediately. Brightful's games are quick and easy to set up and run on all browsers and devices.
Try out Werewolf, a game where you have to deduce who's the 'werewolf' among your fellow villagers. Or do a few rounds of Draw It, a Pictionary-style team deduction game. These are just some of the many games available through Brightful that encourage everyone to work together towards a solution and have fun while doing it!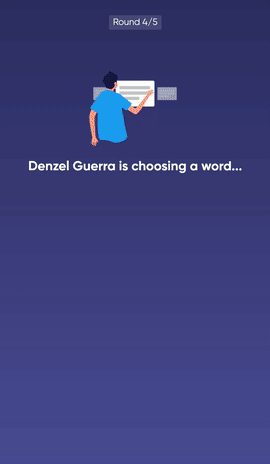 Are you a fan of the spy genre? Then you'll enjoy this escape room. Spy Apprentice Digital Escape Room Adventure provides you with a spy-themed mission that has you travel through various parts of the world (virtually), picking up clues and solving puzzles. The game can be played in groups or individually. The game can be somewhat tricky for most, but a team with good collaboration skills should be capable of making it through this escape room adventure.

If you want to play something lengthy with some of your team members, then A Lost Memory will provide you with that extensive experience. The escape room comes with a massive list of puzzles that can take a few hours to complete. A Lost Memory was designed by a group of Dutch escape room companies collaborating, which shows the different styles of puzzles. The game is reasonably polished and provides a story that revolves around collecting information about an event that occurred during the 40s.

If you and your team are fans of the Harry Potter series, then this one's for you. The escape room was developed by the Peters Township Public Library, with the intent to provide some excitement for fans of the series with this escape room. The free escape room is jam-packed with all sorts of themed references that any Harry Potter fan will appreciate. It also provides plenty of quality visuals, such as images and clips from the Harry Potter movies. The premise of this game is that every player starts their first year of Hogwarts School of Witchcraft and Wizardry. The players will end up stuck in a room and instructed to get out using the clues.


Ever wanted to explore through the Oregon Trail? Well, not it's possible thanks to the Livingston Parish Library. They have manded to create an excellent free escape room based on the Willamette Valley. This free online escape room has the players feeling like they are on an actual wagon trail solving mysteries and puzzles along the way. The players need to make it through these dangerous obstacles to make it back to safety.

For those of you who are fans of the romance genre, this escape room is themed around the timeless classic of Romeo and Juliet. In this free virtual escape room, the players need to solve several puzzles to get Romeo and Juliet together. The adventure takes you through all sorts of twists and turns. The mind games in this escape room will have your team working together to solve the puzzles as quickly as possible to ensure the couple gets together.

Based on another classic series, Jumanji places you in a video game world that forces you to make it past several obstacles. Throughout your adventure in this dangerous world, you will solve various puzzles and riddles. To escape this deadly virtual world, you need to acquire the magical gem at the jaguar statue and escape the game.

Secret City Trails is an escape room that leads the players around a city. The game asks the players questions that are only answerable by visiting the next attraction on the list. The game provides the player with a tourist-like experience where the answers relate to the theme. It also provides the players with snippets of historical or cultural information about the city between each question, making it an excellent way for you and your team to learn something new about these locations.  

See Me Escape developed one of the best puzzle experiences around. The game will have you and your team crack various codes to escape the room. They also provide the players with a rich storyline to go along with this experience, all for free. The escape room is an excellent collaborative game that will have your team destress with an interactive gameplay experience.

Enchamgered started as an in-person escape room where players undergo an adventure that had them solving puzzles. However, the Sacramento-based team decided to create a virtual version of their escape room. The online version of Enchambered was created as the players go through a service of puzzles that have separate plotlines. Your team will need to work together to get through this series of challenges.

If you are a fan of the classic story Alice's Adventures in Wonderland by Lewis Caroll, then this was made for you. The escape room was created by the Multire-Colquitt County Library System in Moultrie, Georgia. The game has you take the place of Alice herself and sends you through an adventure filled with puzzles and riddles. Chase the White Rabbit down the hole and start your wondrous adventure with your team.

Conclusion
Escape rooms can provide you and your team with an endless amount of fun. The puzzles your team will undergo through these games will have your brains going into overdrive as you try to make it through the different scenarios you are playing in these escape rooms. Every one of these is free, so test them out and see if escape rooms are something that you and your team would be interested in playing together.