With most people working from home these days, business leaders need to ensure they have the best possible tools available to boost the productivity of their workforce. Slido is one of the many tools out there that has grown in popularity for many businesses who switched over to remote working. However, not all of them are satisfied with the platform and are looking for something with a bit more flexibility. Addressing a team during a meeting and keeping everyone engaged with presentations can be challenging in a remote environment. There is always the chance of losing your team to inactive roles, especially in the absence of appropriate interaction.

Fortunately, technology continues to advance every day, and the internet is filled with an abundance of software that enhances interaction.  Slido is a good example of a platform that provides team interactivity. The platform provides the users with quizzes, surveys, polls, and Q&A sessions. It's a tool that is capable of keeping the audience entranced to the presentation.

However, Slido is an expensive platform and grants the user limited question types. That is why you may want to explore other solutions if you are looking for something that can meet your needs much better. Here are some better alternatives to Slido for interactive quizzes.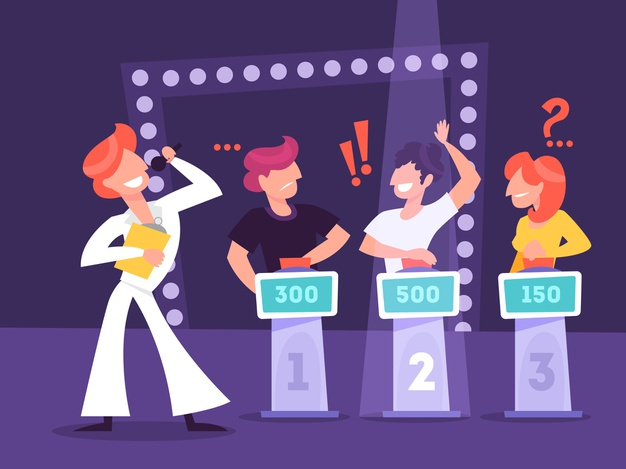 Brightful is an online platform where remote teams can play several games that allow them to easily break the ice and have a fun time. The platform enables users to join in seconds without the need to sign up, ensuring every one of your attendees is engaged and ready before you start the primary content. Trivia has a sizable number of categories to choose from and is easily adjustable to a difficulty level of your preference.

Brightful has over 1,000+ unique multiple-choice questions available for you to choose from. You can also create your own set of questions, such as something related to your industry or organization. You can also share these custom quizzes with the rest of the Brightful community so others can enjoy them, and you can browse the massive catalog of games created by others in the community. With Brightful, you'll be having a fun time while remaining engaged with your remote team members during these quiz sessions.

AhaSlides is a platform that provides both a free and paid subscription for anyone interested in an interactive quiz maker. The platform grants the user far more than just quiz creation. When a user decides to create a quiz online with AhaSlides, they can generate various interactive slides that permit the user access to several features such as image choice questions, open-ended questions, word clouds, and multiple-choice questions. The paid version of AhaSlides allows the user access to include media and audio content in the slides. That function can intensify the interactivity behind your quizzes.

The platform also grants you access to several copyright-free images that can be included in the quizzes. That is incredibly useful for those who do not have access to copyright-free images. Keep in mind that this feature is also available in the free version, which is neat since most other platforms include this feature as part of their premium packages.

Mentimeter is a platform that allows users to create interactive presentations and meetings online. Although, it does allow you to create interactive quizzes online. Mentimeter provides you with varying numbers of features, from presentation slides to quiz slides. When you use this platform to create a quiz online, you can choose from two different types of quiz slides: "type the answer" and "select the answer."

Mentimeter already has several pre-made quizzes you can access, so if you're not the type of person who can create quizzes, then you have the option to use the existing ones. The platform also provides you different subscription options to choose from. One of the primary differences between Mentimeter and other platforms is that the pricing is not based on the number of people you can host. It is based on the maximum number of questions in the quiz instead.

Kahoot is one of the most popular platforms when it comes to creating an interactive quiz. The platform allows users to seamlessly create a quiz online. Kahoot grants its users some attractive features, such as choosing background music for when players are waiting to play and a randomization option that allows you to mix around the order of questions in your quiz.

Kahoot offers a free online plan for its quiz maker but, it is only for private users. That means you will need to purchase a paid subscription if you want to use it for your organization. The free plan grants you full access for up to ten users. It also gives access to a wide range of questions, which can be useful for building your first few quizzes. The regular plan does provide you with more functionality. The standard version allows you to create "Pick The Image" questions and host 20 players per quiz. Kahoot offers a seven-day free trial, so you can test it out.

Wooclap is another alternative to Slido that provides you with a wide range of quizzes, polls, and surveys to assess the level of understanding from your audience in real-time. It permits the user to see if the team understood what they were presented with during the meeting, conference, or webinar. The platform can be accessed through smartphones, laptops, and tablets. If they don't have access to the internet, they can still participate by sending out an SMS. Wooclap also allows users to give participants a chance to answer in their own words using features like Find a Number, Word Cloud, and Open Question.

Conclusion
The platforms we have chosen here are some of the best you'll find on the internet. Each of them is capable of meeting different needs, so make sure to test them out to see if they meet your specifications. Introducing these interactive quizzes will ensure that your team is more eager to participate during your daily team-building sessions.