Working from home provides flexibility that you would normally not have while working in an office space. However, this experience can often impact productivity if not managed properly.
It could lead to the quality of work decline and eventually lose out on work due to a drop in productivity.  A fall in productivity will ultimately lead to losing the job or business with clients leaving unsatisfied.

Working from home introduces a unique challenge that doesn't appear in the office space. It could cause you to become distracted, have limited amounts of interaction with your team members, and social isolation increases. All of these points can lead to productivity decline, which hurts the business overall.

To overcome this hurdle, business owners and employers need to explore various ways to manage and collaborate with employees to find ways for them to connect.

For this article, we will be going through several tips that can be used to increase productivity in a remote environment.

Does remote working improve productivity?
One question many employers wonder is if remote working makes someone more productive?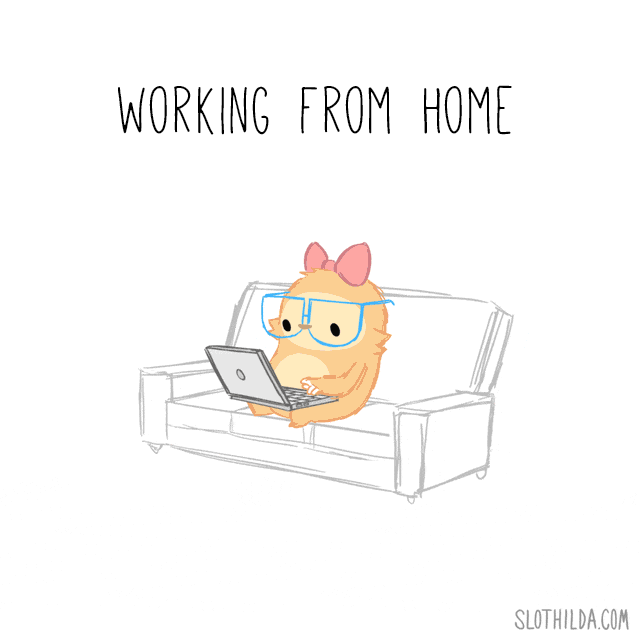 According to a study done by Stanford, the answer is positive. They used a group of 500 telecommuters and split them into two groups. The ones working remotely showed an increase in productivity equivalent to a full day's work. Apparently, telecommuters will work a complete shift compared to their in-office counterparts. It also revealed that they are taking fewer breaks, have fewer sick days, and take less time off.

Although being a successful remote worker means you need to have an ample amount of discipline. This is why we are making this list of productivity tips that helps remote teams embrace their full potential to become successful

Make a schedule
When you enter your workspace every day, you usually adhere to a daily schedule with consistent beginning and ending times. However, this routine gets thrown out the window when you are working from home. No one is keeping a close eye on your coming and goings, which can lead to difficulty in remaining on track.

The challenges can become overwhelming when you consider the responsibilities one may have while they are home. The current coronavirus pandemic has forced many people to remain at home with their families. That means people will have to deal with a variety of things, such as homeschooling or grocery shopping for the rest of their family. For people who already take long hours to deal with heavy amounts of workload, the lack of a schedule can make it exhausting to maintain a balance between work and home.

Before you begin to establish a starting time, take the time to consider your morning routine. Allow yourself enough time to do your daily morning routine to start your day off on a positive note, such as eating breakfast, going for a run, or taking a shower. Make sure to consider your evening routine as well.

Make sure you leave enough time for wellness throughout the rest of your day. Once you have set up your schedule and spoken to your family or roommates, share it with colleagues so they can be aware of what time you will be up to answer their questions and available for meetings.

Proper home office
When it comes to working from home, one of the best things about it is the level of comfort it offers you. However, most people are not aware that this level of comfort can lead to a loss in productivity, focus, and target goals. As much as working from home is a convenience for many as they can huddle up in their beds or sofas, it becomes challenging to resist the temptation to take a nap.

Now you could either give in to your sleepiness and allow yourself to drift off into sleep, which leads to a decline in productivity, or you could come out of the enticement of your usual home setting. The latter is by far the better choice and more productive.

You can sit down at any place in your home, start the work on your task list, and then suddenly hear the news playing on TV. The typical reaction for this would be to turn around and catch a peek, which leads to you being distracted. Distractions may appear at any moment and every way.

Hence, having a specific space all to yourself would be ideal. When your surrounding environment feels like working space, your attention will become much better along with your efficiency. Pulling this off is not too difficult, there are several things you can do to achieve a dedicated workspace.

Decide on a corner of your room with decent natural lighting.
Have a chair that is comfortable to sit on for hours.
Set your desk next to it.
Set up your system on the desk.
Keep the necessary materials, such as pens, paper, a bottle of water, and a lamp on one side of the desk.

Setting up a dedicated workspace will ensure you remain focused on your work by providing an office-space environment. At the end of the day, concentration is the most crucial aspect of effective outcomes.

Equipped with tech and productivity tools
One of the most important ways to ensure a remote team remains successful while working from home is to get the tools that assist them with remaining connected and productive. It's especially true if you are an employer in charge of a remote team, you want to make sure everyone has the tools they need to remain productive and connected. Apps like project management tracking, messaging, and video conferencing are all ideal choices for remote workers.

Making sure everyone on the team is equipped with these technologies will allow both employer and employees to remain on the same page no matter where they are working from, whether it's from home or while they are waiting at the dentist. These new apps can also cause your team to remain more productive and connected once the COVID-19 starts to die down and people return to work.

Daily check-ins
With employers no longer capable of having face-to-face time with the team and the team being unable to talk with one another, setting up a daily check-in routine can be a crucial way to set priorities and promote connections.

A morning check-in through video conferencing, phone calls, or instant messaging can develop a sense of normalcy. These check-ins can be done either one-on-one or held in a group.

As mentioned previously, using tech and productivity can be crucial for revamping a steady check-in. For instance, if you previously held a daily meeting in person, you can switch over to using video conferencing software to conduct a virtual version of the same conference each morning.

Overhauling meetings that adapt specifically to remote works will ensure you maintain and increase productivity

Offer emotional support
A remote team will need appropriate amounts of support to remain productive, and this includes emotional help. Something like this can be achieved by setting the tone of the remote environment. By having a calm presence in your remote work environment, you can develop a level-headed workplace helping to generate positive emotional health.

Promote self-care among remote workers to ensure everyone remains productive. While some people may make it a habit to walk around the office, hours can go by with barely any movement during remote working.

Prompt people to take mid-day breaks for exercising. Besides encouraging everyone to move around, make sure burnout is not happening amongst your team members during daily check-ins.
'Want to up your team bonding game? Check out our post on some of the best team bonding activities!
Eating and sleeping well
One of the many perks of working from home is having access to your kitchen. Once the break time hits, you will gravitate towards the kitchen and grab some snacks. Unfortunately, a routine like this can become harmful instead of beneficial in some ways. Having a healthy diet is necessary when you are a working person. Thus, you need to eat food that helps you function optimally instead of draining your energy.

Eating that sugary snack will not help you remain proficient throughout the day. When working at the office, you will have access to whatever food is available in the cafeteria or the lunch you brought from home. Here you are restricted, but at home, you need to keep yourself in check.

For this reason, you should consider keeping yourself in line and remaining on a healthy diet. Try eating energized meals for lunch like leafy green veggies, proteins, and complex carbohydrates. Make sure to also include a decent amount of fruits and nuts together with some juice in your meals. Drinking tons of water will also help you remain hydrated and makes a better substitute for sugary drinks.

Eating healthy every day should be done even if you're in an office environment but at a more limited capacity. Overeating can cause people to become sluggish, so maintain a moderate meal.

Another vital activity that could go unnoticed while working from home is your sleep schedule, which can be tossed aside when working from home. A person's sleep can become compromised between working and other activities. Maintaining a proper sleep schedule is crucial if you are trying to achieve the best work results. A decent amount of sleep allows your mind to remain clear and focused on the task at hand.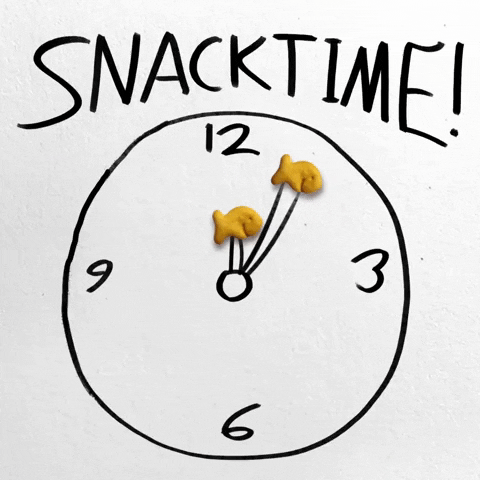 The best way to achieve this is by going to bed at a reasonable time. Then ensure you can get at least six hours of sleep each night. Make sure to follow this strictly every day until it becomes a daily routine.

Furthermore, when you are working from home, you can attempt to get extra sleep, but it won't add much. Consider resisting the temptation of oversleeping and begin your day early. If your work-life becomes demanding, it can keep you up at odd hours, even when you are working from the comfort of your home. If this happens, consider taking short naps in between.

The only thing you need to do is get the appropriate amounts of food to maintain your energy and decent sleep to recuperate your body and mind.

Team building and non-work interactions.
One of the most important things you can do is facilitate non-working interaction among remote workers. Leaving some time and space for work to discuss the latest news, hobbies, and any other topic helps them relieve stress and increase the social connection between them.

One way you can pull this off is by allowing everyone to chat among themselves before or after a video conference. That allows everyone to catch up with one another and reinforces their team bond.

Another way is to set up a weekly virtual hour where everyone can get together and enjoy some games. There are plenty of online games that can be played among remote workers, and Brightful is one of those many platforms that allows you to bond with your peers through quick games.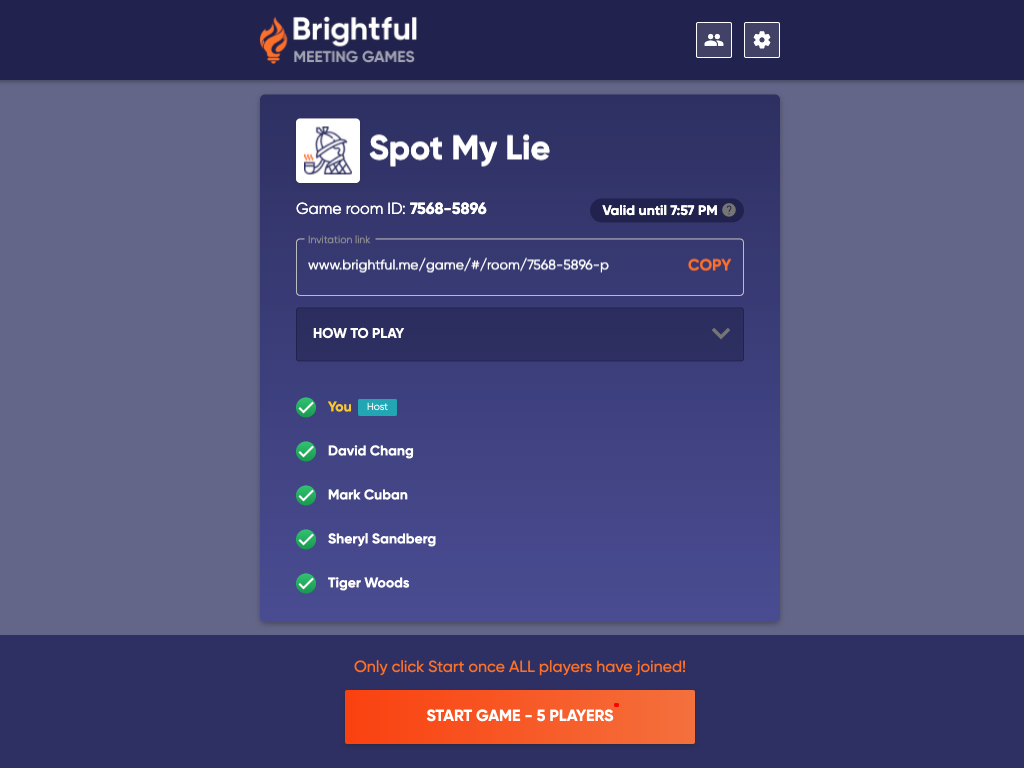 You can choose from a wide assortment of games to play, such as Draw it and Gin Rummy. These games are easy to pick up and don't require much skill to enjoy. Something like this will ensure your team develops bridges with one another and help release some stress.

Virtual Happy Hour Cocktail
For many businesses, the post-work hour is an opportunity for coworkers to decompress and chat about the day they had. While some find themselves walking to a nearby pub or eatery to socialize, there are a number of businesses electing to keep things at home while still benefiting from the wonders of some social interaction.

Scheduling a virtual happy hour can be an easy way to relax after work before logging off for the day. A great way to plan one of these events is to partner it with a virtual happy hour cocktail kit, so that participants have all the supplies needed to craft their favorite adult beverages from their workspace.

Tip: Make sure you pick a day where most of the team does not have a ton of meetings, so they do not feel the effects of Zoom fatigue.
Dress appropriately
While this may not seem like it's vital to be dressed for work when you are at home, psychologically, it does assist plenty of workers to not wear sweatpants or pajamas while trying to remain productive. Dressing up more appropriately will allow you to mentally feel better, making it much easier to concentrate on the daily tasks. Dressing up more properly can also empower a person to feel far more comfortable when getting on an impromptu video conference with clients or team members.

Conclusion
These tips should be useful for anyone who is currently working remotely. Plenty of businesses and employees are thriving today because of the adoption of remote work environments.

The tips we have provided can assist with maintaining productivity while working remotely. While the tips provided here may seem obvious and minor, following them can lead to a successful, productive remote environment.