The way we go to work is quickly changing. As technology introduces new prospects for work to the rest of the world, workplace culture continuously shifts alongside it. One of the most extensive changes to occur over time is remote workers.

Remote working has accelerated in recent times, and adjustments need to be made to ensure everyone is working together. A business must make sure they take proper steps in keeping their employees engaged and get them to work alongside one another. When it comes to a typical office setting, there are several ways to do in-person team-building activities.

When it comes to virtual team bonding, you will need to get a bit more creative. The activities you come up with should be fun and engaging, without causing your employees to become exasperated or annoyed.
That's why we are sharing this guide on virtual team-building activities and exercises. These engaging activities will ensure your team can become a close-knit and successful team.

What is virtual team building?
Remote team building is an ongoing process that allows remote teams to come together. It will help your team achieve better bonds by developing a collaborative environment that is similar to an in-office setting.
Why does virtual team building matter?
The long physical distance of remote working can rapidly become an emotional distance, which eventually leads to isolation. Having your employees feel isolated will impact their work overall and make them feel uncomfortable working with their fellow employees. That is why it is crucial to develop a comfortable working environment that remote workers can rely on.
Virtual team building activities consist of several crafted ideas that involve games and activities that are meant to introduce human interaction for virtual teams. It will allow your team to become more connected to each other and make them feel like they are a part of the team. Of course, having a happy team of workers will ensure your employees are enthusiastic about getting their work done.

Team building games and activities
The troublesome part with developing chemistry in most remote teams is that they could be spread out in different time zones. A number of these activities and exercises can be done by recording the video before uploading them to a workspace channel. Although, gathering everyone on the team in a group video call together is a better alternative to this. That will make these team bonding activities far more fun since it's occurring in real-time, regardless of the activities.

Research has shown that over 87% of remote workers have felt more connected through the usage of video conferencing. If you managed to get the chance to use video conferencing along with your team building development, do so. There are tons of free video conferencing apps available that have been made to make remote working smoother.

For this next part, we'll go through some of the best team bonding activities your team can engage with one another.

Related Post - "The Best Productivity Tips for Remote Teams"
Coming up with your own games to play with your employees might be difficult. Some games may not even be suitable for everyone on your team. Fortunately, there are ways to play some simple but fun games online with your team. Brightful has a variety of games that you and your team can get together and play at any time.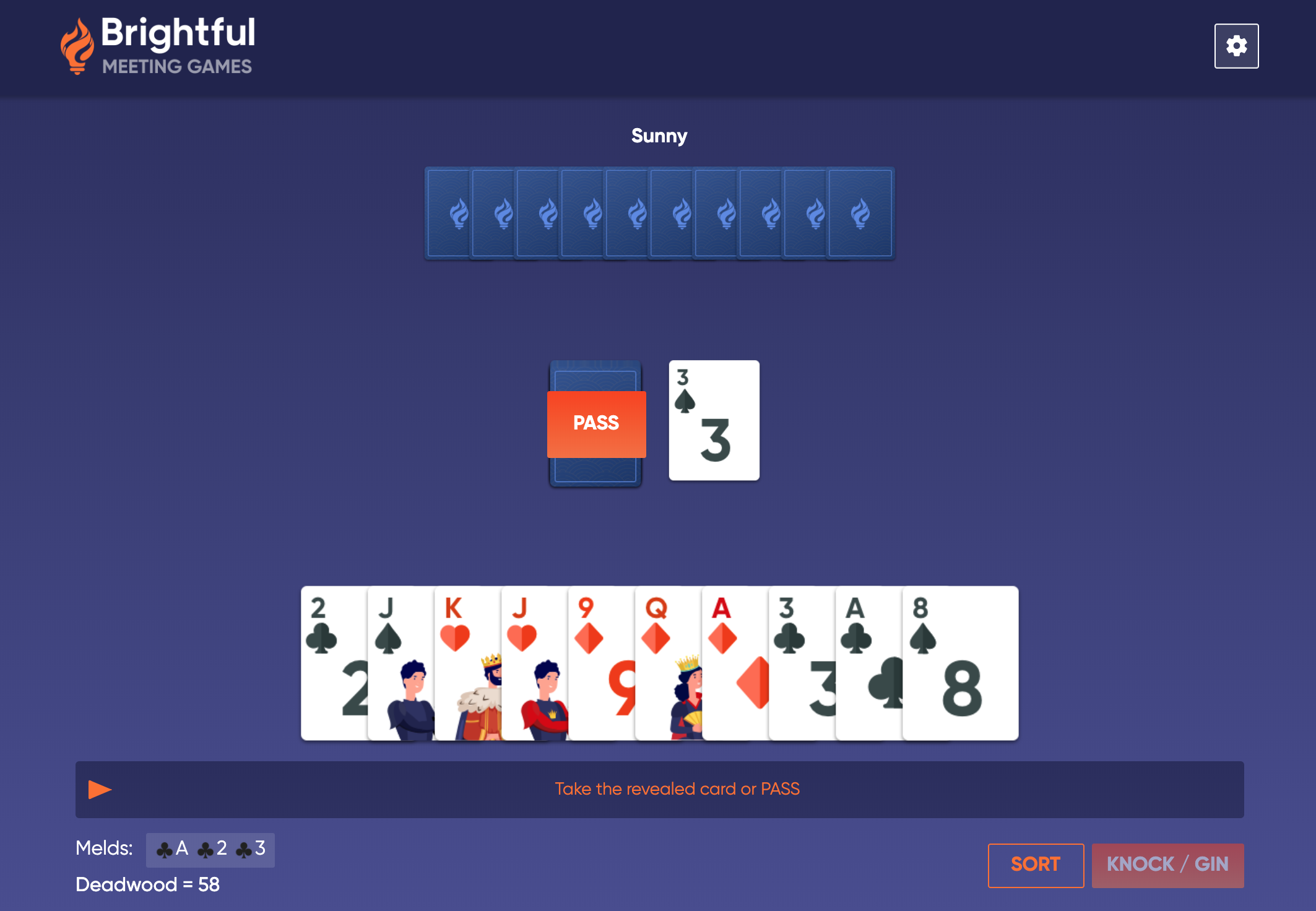 With our platform, you can play conversational games like Show and Tell, or Would You Rather, and Werewolf. Each of these games is suitable for different amounts of people. Face paced games are also available such as Draw it or Trivia. More social games like Hearts, Rummy, and Gin Rummy, are also available on Brightful.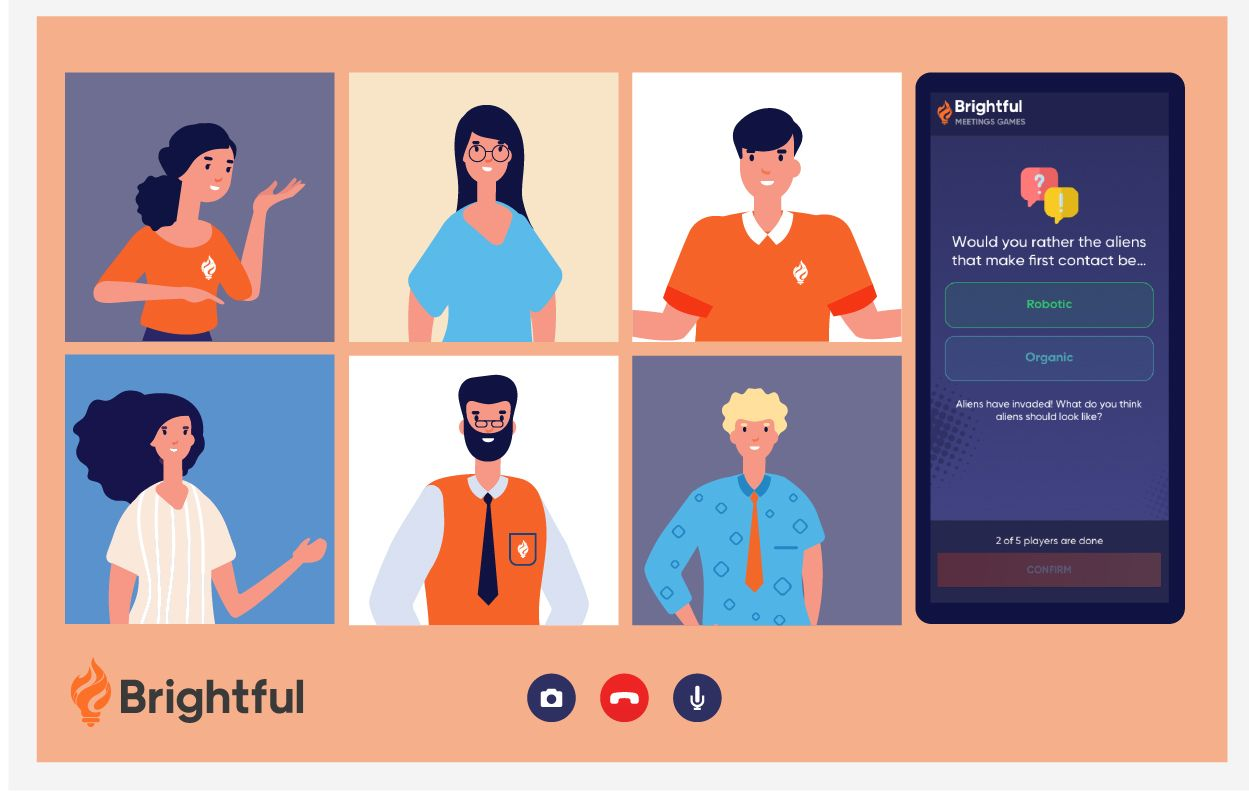 We also offer an option for customized games, which allows users to make their own games that will belong to them.  You can play games like Draw It and use information related to your business. And you can make a Trivia based on information about your employees.  The option to publish these games for other members on Brightful to use is also an option, or you can see what the rest of the community has created and uploaded.

The guessing game
The guessing games can involve each member of your team guessing personal facts about one another's interest outside of the workplace. It's a great way for each member of the team to get better acquainted with each other. Here how you can start this activity:

First off, the leader (you) should ask each team member to share personal facts with them. The personal information shall then be compiled into a document shared with each person on the team. Next to each private facts about themselves should be an empty column where each employee has to guess which team member the information belongs to.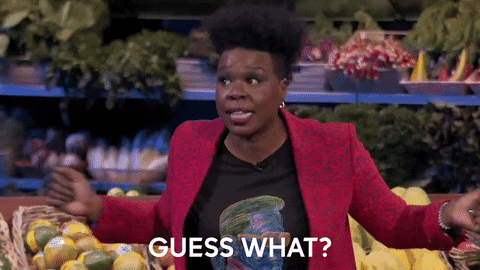 An activity like this can be a fantastic icebreaker and quite humorous. It is also an excellent way to develop cohesion and fellowship. Once everyone has submitted their guesses, the answer key is given to everyone so their team can see how well they managed to guess. It is an activity that can also be done on a live group chat. As each answer is guessed, the moderator can follow along and place the answers into each empty column.

Some people like going out to the woods and sitting by a comfy campfire, and unfortunately, that is something most people can't do right now, nor can they invite their team members to join them on this fun. Fortunately, someone has managed to create a virtual campfire for remote teams.

Tiny Campfire has managed to create this virtual campfire for the sole purpose of giving remote workers a way to connect over a campfire. It allows teams to experience several fun activities such as ghost stories on haunted historic locations, icebreakers, small competitions, and even an actual s'more making experience. It is very exciting to go through and one of the best online camping experiences you will ever have. The best part, you will not even need to worry about insects biting you!

Before you can start the event, your team should get some ingredients for s'mores, a candle, and matches. This event will develop a unique memory that can be shared for a long while, leading to a sturdy virtual team engagement.

Picture sharing
Picture sharing is a great icebreaker that can have your team bonding with each other in no time. It can cause all sorts of fun among the team and lead to surprise responses that will lead to team members feeling content and connected. To pull this off, consider setting up a time where each team member can share a personal picture that is unrelated to work.

These photos can contain anything they want like hobbies, pets, cars, family, vacation spots, and so on. Once that's done, have each team member explain what the photos are all about and why did they share this specific photo with the team. Allowing your employees to share moments of their personal lives will cause teamwork more effective and introduce new aspects of camaraderie to the workplace.

Virtual team bingo
Bingo is a fun and simple game that can be enjoyed by everyone. Virtual Team Building Bingo allows you to conduct a fun building activity over conference calls. The game is familiar to most and perfect for everyone, regardless of age.

Building your own bingo is quick and easy to do once you have signed up on the site. You can make the bingo cards after various things in the workplace or other activities. For example, you can try to call out what someone is wearing or what they had for lunch. Regardless of what you dece to put in these bingo cards, it will ensure your team has a fun time playing and connecting.

Show and tell
Show and tell is one of the most simple virtual team-building activities that promote both public speaking and storytelling. It is something that most people will be familiar with from their school days. Fortunately for you, this activity is still useful even outside of school!

To make this work, give each team member one minute to show and talk about something they have or even something intangible. It can be about anything, like their favorite socks, a trophy they won, or even a project they are working on. After each turn, take some time for a conversation with the rest of the team. Having each of your employees share something about their daily lives can cause meaningful connections.

War of the Wizards can be considered one of the most engaging and unique virtual team bonding activities around. The game is all done in real-time, facilitated events that go for 90 minutes, and has mechanics that involve puzzle-solving, storytelling, world-building, escape rooms, and RPG games.

Here how it works, a group of wizards has been at war for eons, and none of them remember why. You and your employees have become minions for these wizards. You will need to solve several puzzles, tell stories, and complete challenges to earn sparkle points. Earning these points will allow you to cast spells and do whatever it takes to finally bring an end to the war of the wizards. The game is quite fun, wild, and intelligently crafted, making it perfect for remote teams.

You do not need to have any experience with RPG to enjoy War of the Wizards. The game format is easily accessible for people of any skill level and interest.

Perfect vacation
Another short activity that is excellent for developing your employee's listening skills. For this activity, each participant will need to grab a partner. Once that is done, each duo will personally call one another and tell their partners about their ideal vacation if they had infinite amounts of time and money. Once everyone is done sharing, everyone will get together on a conference call and do their best to explain their partner's ideal vacation as accurately as possible.

Since each member needs to describe their partner's vacation, it forces them to pay attention and may even discover that they share similar interests.

Typing test
Everyone in your workforce is most likely to know how to type quickly. However, which of your employees is the fastest typist around?

Typing Test is a fun activity that will allow you to find out that answer. The race will allow your team members to show off their lightning-quick hands and is also an excellent way to develop one of the most crucial remote work skills. Every one of your team members can participate in the typing test and post the scores on the chat group, email, or any other communication channels you have. An activity like this will become a highlight in your employee's day and ensure everyone becomes engaged.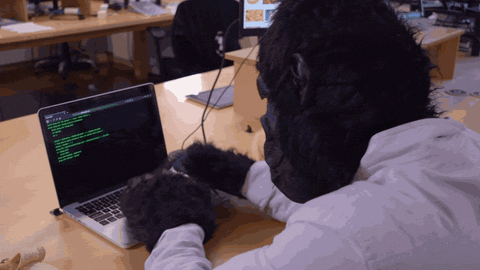 Virtual book club
Reading is one of the oldest hobbies around the world, and it's an excellent way for everyone to expand their knowledge. Encourage your team to read by starting your very own virtual book club!

To ensure everything manages to run smoothly, consider setting up some rules that allow everyone to remain on the same page. Each member should complete the assigned reading, if they do not, they will not be allowed for the next two readings or meetings. While it may seem a bit excessive, this will ensure accountability for everyone

Start with short stories at first. Not everyone is capable of reading quickly, and you need to ensure every one of your employees is on the same page. Begin with some short readings, and as the club goes on, you can start with a couple of longer or challenging readings. Not only will this help remote teams socialize with one another, but it also encourages them to engage in critical thinking and be open to different opinions.
These are all excellent ways to develop effective communication and listening skills among remote workers!

Conclusion
Remote working is becoming more critical to companies all over the world. With the current pandemic, the workforce may never be the same.
All companies need to start planning ahead. It's best to get started now as remote work is not without challenges. It's important to ensure your remote workers develop the bond they need to stay healthy mentally and become a cohesive team.
Why not get started by giving Brightful a try? It's free to start and we're sure you'll be amazed and feedback from your team!