With Christmas just around the corner, now's the perfect time to start planning on some festive activities to play with friends and family. One idea is to play a Christmas version of Pictionary - the classic drawing and guessing game.
How to play Christmas Pictionary
Pictionary is a game where player draw an item or a phrase, and everybody else guesses. Split into teams, and set a timer. Take turns drawing and guessing, and the team with the most correct guesses after everybody has a turn wins.
Christmas Pictionary is great for groups of 8-12.
Christmas Pictionary List of Words
The original Pictionary board game includes game cards with all sorts of different words on it. If you want a Christmas themed version, you will have to improvise. Luckily, it's a simple game that only requires a few implements - pen, paper and a list of words. We've provide the list of words below, so just make sure you bring the rest! Tip: If you need to time your rounds, your phone can come in handy.
Playing other Drawing Games Online
We've gathered all the best icebreaker games and put them online for convenience. If you head over to Brightful Meeting Games, you'll find a selection of icebreaker games to play during your friends, family or colleagues. The games are completely free, and a great tool for team building. If you want to play a drawing game like Pictionary, try Draw It!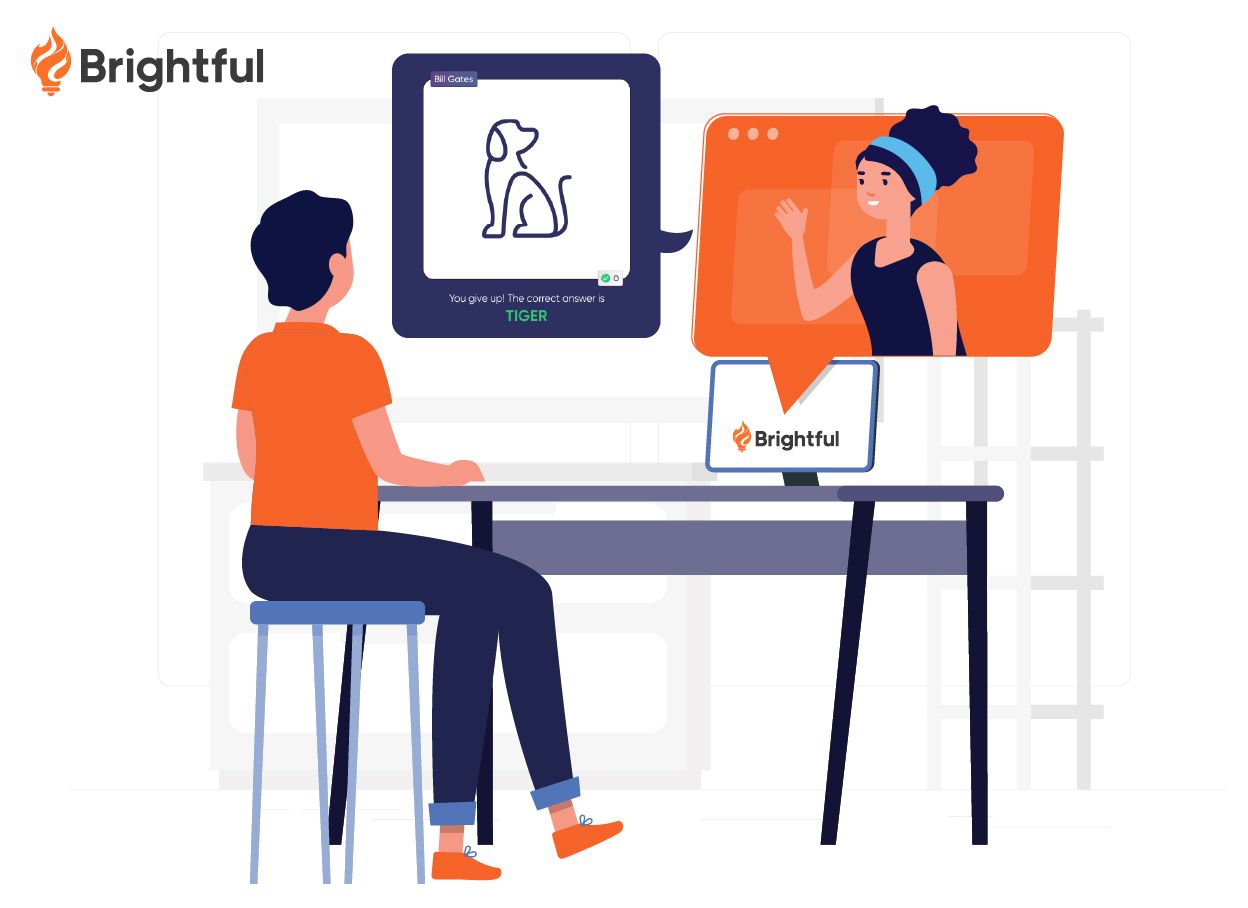 Here is a list of Christmas Pictionary phrases for you to draw:
Rudolph
Angel
Manger
Snowman
Candy Cane
Tinsel
Ornaments
Gift
Sleigh
Baby Jesus
Caroling
Reindeer
Ho, Ho, Ho
Jingle Bells
Christmas Tree
Elf
Sack of Toys
Christmas Lights
Saint Nick
Wreath
Reindeer Games
Stocking
Frosty the Snowman
12 Days of Christmas
The Grinch
Yule log
Santa Claus is Coming to Town
Rudolph's Nose
Christmas Carols
Elf on the Shelf
Festive Decorations
Christmas Cakes
Christmas Cards
Carolers
Stockings
Chocolate Logs
Christmas Shopping
Church Carols
Reindeer Antlers
Christmas Tree Wreath
Santa's Helpers
The Nutcracker
Ho Ho Ho
Christmas Cookies
Toy Soldiers
Christmas Card
Polar Express
Canday cane
Eggnog
Presents
Luminarie
Rednose reindeer
Bells jingle
Snowflake
Mistletoe
Skates
Festive
Advent
Gifts
Winter wonderland
Antlers
Wreathe
Holly
Fir tree
Star
Snowball fight
Ice skating
Logs
Tree
Reindeer tracks
Glittering
Peppermints