Kahoot is a popular platform that provides an endless way for entertainment and education. The platform allows its users to design quizzes and creates a challenging environment that ignites people's desires to learn something new. However, there are games like Kahoot that are available in the market, and you can find a large amount online. A decent amount of them are free to use and provide you with an assortment of features that can ensure you and your remote team have an exceptional time.

If you are searching for options similar to Kahoot that allow you to ignite some excitement from your team or students as you teach them something new, then you've found the right place. For this post, we are going to provide you with free alternatives to Kahoot.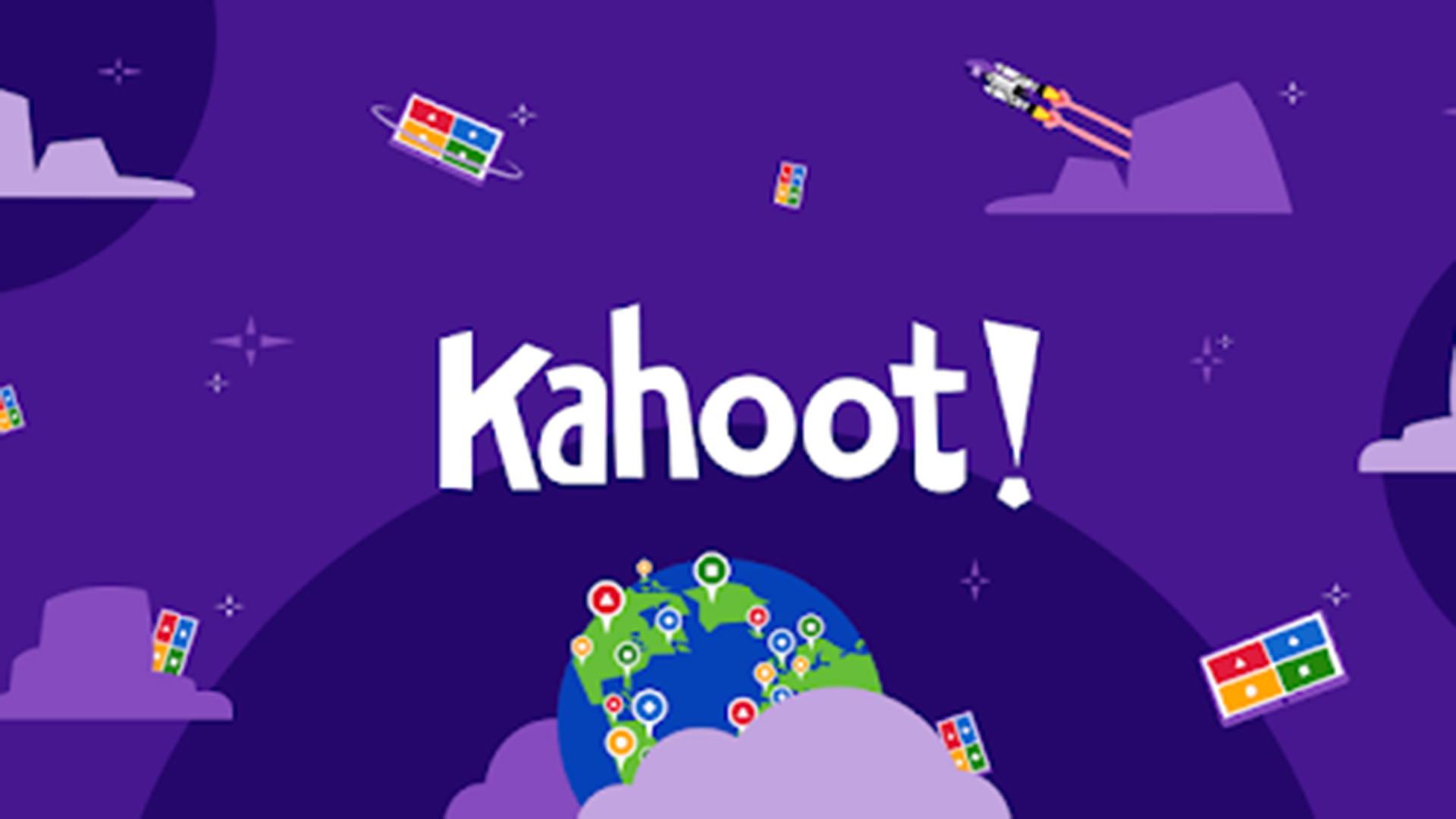 Remote learning is a challenge for many people, especially if they need to keep their students or teams engaged online. Keeping everyone's attention is hard with the proper stimulation and causes people to lose their concentration on the video calls. Fortunately, Brightful has managed to create a platform that provides you with icebreaker games and group activities that can turn these video calls into something exciting and engaging, along with providing a learning opportunity for everyone involved.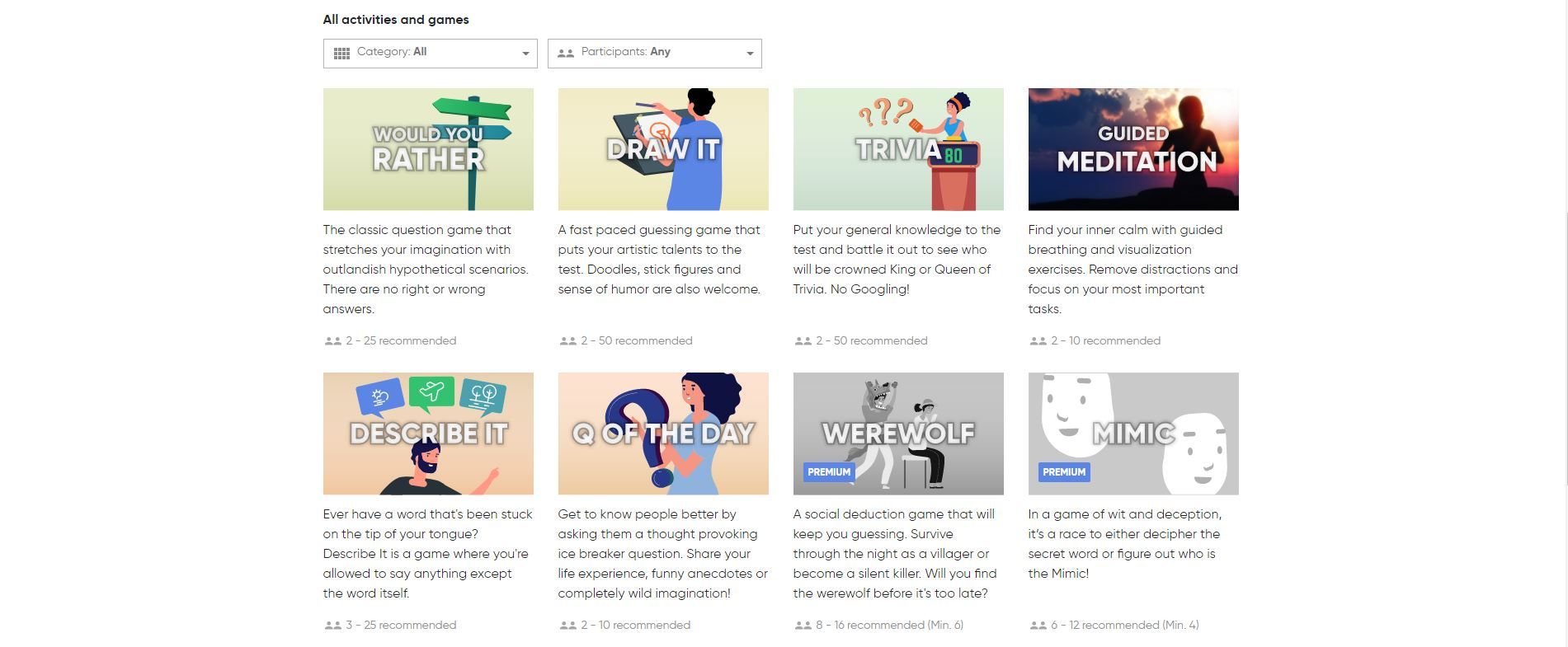 Brightful provides its users with a suite of games that increase engagement and social solidarity. Playing these games before the start of a meeting can improve communication and social interaction. Games like Draw It or Question of the day are designed to develop positive behavior such as teamwork. Similar to Kahoot, Brightful gives you the ability to customize the games, so you can create questions that match your specific needs. Host a quiz by including multiple-choice questions with Trivia, or play Describe it with a list of particular words. There is also a community of other Brightful users who share their content from all over the world.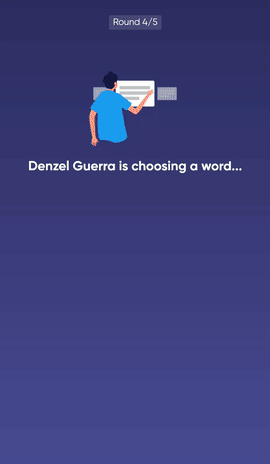 Quizlet provides you almost everything you would expect from a free Kahoot alternative. The platform is entirely free to download and play. The user can easily choose games to play by starting a quiz, and it even offers you the ability to create more in-depth questions for your assessments. Quizlet also provides study tools that can help teachers better prepare students for upcoming exams. Home use is a superb feature for this app. Arranging a quiz game for a room of people is no trouble at all with Quizlet. The interactive review games also assist students with catching up on lesson plans more efficiently.


Jeopardy Lab is another free alternative to Kahoot that shares some similar features. The platform allows users to create and customize jeopardy questions for free. You can use this website to come up with questions that will leave everyone having an exciting experience and ensure they leave with more knowledge. For a teacher, Jeopardy Lab can help students review for upcoming exams. In the case of remote managers, the platform is exceptional for boosting social interaction among team members and testing what they know about the organization or industry.

Similar to Kahoot, Jeopardy Lab is easy to work with. All you have to do is create a customized Jeopardy template, share the provided URL with your team and get ready to answer those questions. There are also other templates designed by other users that are available as well. Jeopardy Labs has a sizable list that you can browse through and edit to suit your needs.

Poll Everywhere is a unique learning platform that can meet any of your needs. Whether you're a business leader looking to coach your remote teams in their respective fields or a teacher attempting to make your student's study efforts more exciting. When comparing this to Kahoot, this platform is one of the best free alternatives around and provides an abundance of modes, where you can choose them according to your needs.  

The platform lets you conduct competitions, gather surveys, and start Q&As. The best feature here you will have access to is the clickable image, which allows you to ask questions on maps. Furthermore, Poll Everywhere has over twenty different ways to ask questions and make studies more enticing. Users can also download sheets and other information to share with others.

Quizizz is a teaching and learning website that grants you the ability to create lessons along with quizzes. It's an excellent free Kahoot alternative for anyone looking to make learning more fun for their teams or students. You can sign up for a free account and start generating multiple-choice, fill-in-the-blank questions, polls, checkboxes, and other varying types of questions. Plus, this alternative to Kahoot is available on every device out there.

Quizizz allows you to show live leaderboard results from your screen. Aside from this, if you are running out of questions, the platform has a community of quizzes created by other people that grants you some ideas on how to make your own questions. The search bar is very intuitive and throws several topic-related questions that can be included in your trivia.

Quizalize is a robust educational website that allows you to acquire quizzes. The user can sign up for a free account and begin testing out their remote team in a blink of an eye. The platform is considerably easy to use, and creating quizzes doesn't take too long, allowing you to focus on more important matters. Furthermore, you can include a text-to-speech feature so that your team can hear what you have written down.

The platform also allows you to upload audio files, which assist with asking questions on a whole other level. On top of that, the platform provides you with several features that further enhance your coaching capabilities, such as setting a timer. If you are searching for a free Kahoot alternative that is made for quizzing purposes, then Quizalize is an excellent choice for your organization.

If you're looking for a way to make your presentation better or merely looking for a Kahoot alternative for teaching, Ahaslides is an excellent choice. The platform provides you with some exceptional features that will make your teaching experience mind-blowing. Users will have access to several options such as word cloud, pick an image, pick answers, direct links, Google Slides, and more.

Ahaslides grants you the ability to build slides where you can present something or ask questions from your team. The platform's interface is intuitive and is easy to pick up, allowing you to conduct tests in no time. Furthermore, you can include a personal logo to make the questions more authentic, and you close or open a text link for students or your employees.

Conclusion
These free alternatives are guaranteed to help you make sure your students or employees can pick something new while being provided with an intuitive and exciting way to learn something new. Each of these platforms provides you with a free option to use, so don't hesitate to sign up and see if the platform works for you.