Creative remote managers are coming up with all sorts of ways to encourage their remote employees to collaborate, develop trust, increase productivity, and create a sense of identity as a collective group. One way that remote team managers can ensure the team gets along with each other is by introducing some team-building activities. Using the technology that allows you to remain connected with one another offers everyone the opportunity to set these activities up and enjoy a good time.

One of the more popular team-building activities you can ease your remote team into are virtual trivia. To start one of these trivia games, host them during the start of your all-hands meetings, or you could instead run these during a virtual get-together.

Online Trivia is a type of game played through online platforms. Usually, a host shall prepare and read out the questions that are answered through multiple choice or fill in the bank. Online trivia also goes by several different names, such as virtual team trivia and virtual happy hour trivia.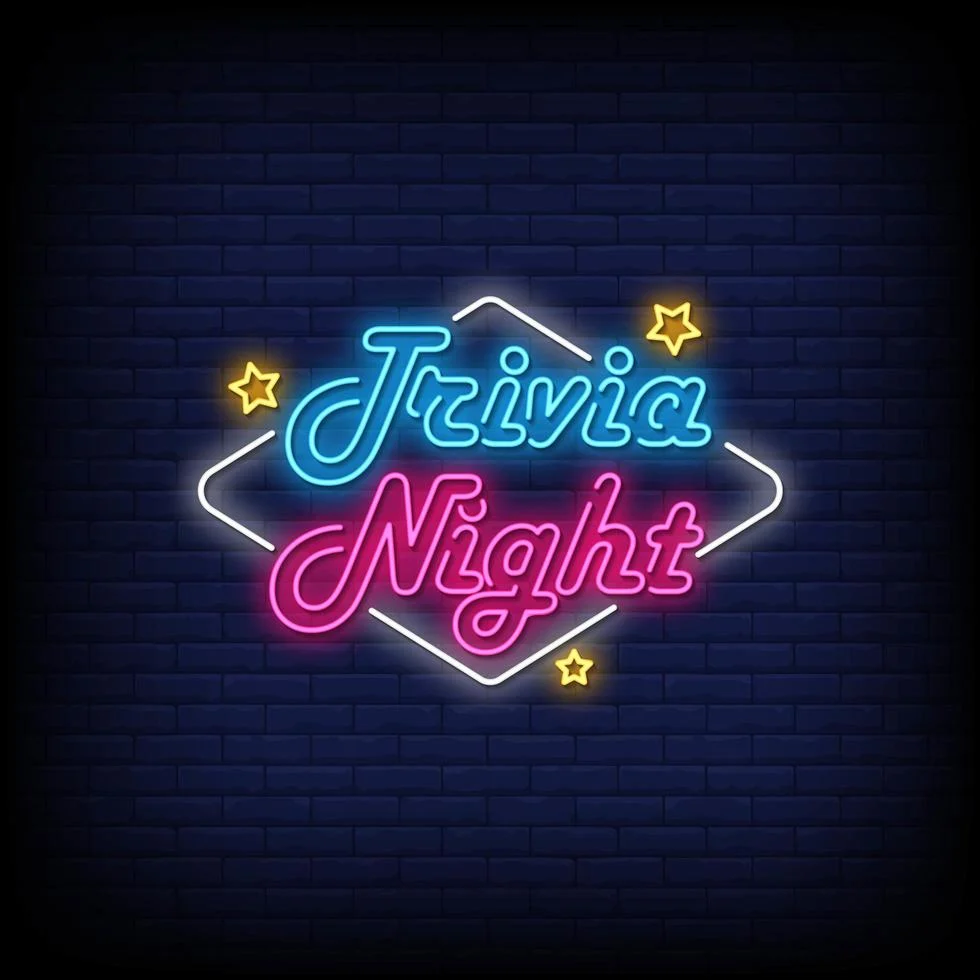 Need a place to put your knowledge to the test? Then check out Brighful. We have a section for remote teams that want to set up a trivia night and see who is the all-knowing champion of trivia.

Brightful provides you with a fun and easy way to start a trivia night with your remote team. The game can host a total of 50 people, so if you're inviting people from other departments to participate, Brightful has you covered with room space. The game requires everyone to answer quickly and correctly to earn the most points. Once the game has ended, the scores are shown at the end with the name of the remote member displayed, showing the number of points they racked up throughout the game. You also have the option to choose how many trivia questions are presented to the player, so if you want something short and sweet, you can choose to only have ten questions to appear.

Geek Who Drink is one of the world's top bar trivia companies. For the past decade, they have provided a host of enjoyable and challenging trivia nights at bars and breweries all over the world. They've managed to develop a community for geeks to unite and flex their knowledge.

Since COVID-19, they've switched to hosting weekly trivia nights online. You can search through a sizable list of virtual trivia schedules. There is a streaming option for any scheduled trivia session you missed, so you can still get your team together, get yourself a beer, and stream it (don't skip ahead and cheat!)

TriviaMaker is an online trivia site that grants you the ability to create new trivia games or select one from the hundreds of premade trivia questions. TriviaMaker was specifically designed for video conferences and excite everyone in the meeting. Remote team members can play these on several different devices, such as smartphones, tablets, and computers. Projectors are another option, but that's probably best saved for onsite workers. The game is entirely customizable, from the colors, team names, music, logo, and content. You can make the games into something that fits the image of your organization and remote team. Right now, they are offering discounts due to COVID-19.

Crowprr is another online trivia game that grants you the ability to customize virtual trivia games. With the live ranking feature, players will see who is gaining the most points in real-time at any given moment, which heightens the competitive spirit of the game. Crowdpurr also allows players to use their smartphones to answer questions, so remote workers can use their phones if they wish to save up space on their monitor screen.CrowdPurr also allows you to create multiple teams, so if you can break your remote workers into small groups that can help each other answer these questions.

Quiz Witz is another excellent online trivia platform. It provides the users with an assortment of trivia games created by some of the most brilliant people around the world. Quiz Witz also offers you the option to build your one-of-a-kind quizzes. The platform has labeled itself as "the party quiz game," so make sure you turn these sessions into a party with your team. Quiz Witz has an assortment of trivia questions you can choose from, such as " Name the Celebrity" to "Capital Cities of the World" and "Horror Movies." If you want to challenge your remote team members, consider making your own Quiz Witz questions about anything related to work or personal.


Similar to the famous TV show "Who Wants to Be a Millionaire." This is a free online trivia game where participants can answer a series of questions that become more challenging as each question is worth more of the cash prize. If the player is incapable of reaching the last question on their run, the game will still reward them. The entire remote team can participate and have fun trying to become millionaires with this online trivia game.


A game created by Jackbox, Fibbage XL is a trivia game where players have to fill in the blanks with the most convincing answer they can come up with. The deal here is to confuse other players into thinking that their responses are the right ones. Due to the added layers of trickery, Fibbage XL provides you with an exciting twist for trivia games. The game is accessible on a multitude of devices, such as mobile phones, pc (Mac and Windows), Nintendo Switch, and Playstation. If your team needs another platform to play beside the computer, then Fibbage is a great choice.

Based on the popular game show, Jeopardy has managed to become one of the many online trivia games available for fans of the show. The classic games show has arrived online to offer fans from all over the world a chance to challenge each other. You and your remote team can play this exciting TV game show only through the official Jeopardy website. Launching the game transports you into the studio, granting you the chance to select from a wide range of categories so you can spice the trivia game up and see which of your remote members is the most knowledgeable one. Jeopardy is easy to set up and play. The only thing missing is the game show host himself.

BreakoutIQ provides remote teams with the platform they need to conduct their trivia nights. The games are focused on any topic that you give to Breakout. They offer you the ability to create questions about your employees to help them get to know each other better. Or you could make them about the organization to see how well they know the company they are under the employment of. The flexibility provided by BreakoutIQ makes it possible to turn a generic trivia experience into something more exciting for your remote employees.

Kahoot provides you with a platform that makes it fun to learn and play. While most people consider this a tool for teachers, anyone can use this platform to create customized trivia questions. That means you can make up some questions that concern your organization, industry, or team members. The customization grants you the capability to make it 100% yours and provides you with an excellent way to test out the knowledge of your remote employees.

Conclusion
Trivia games are an excellent way to get your remote team together and develop a relationship that ensures they remain productive. Each of these online trivia platforms can provide you with everything you need to create an exciting time with your remote workers. A trivia night will not only guarantee everyone has a good time but lead to relationships deepening even further.