The more technology evolves, the more options we have in getting our work done. The advancement of technology over the past decade has allowed us to finally work from home. COVID-19 showed plenty of companies the importance of having a team of off-site workers.

They can continue running things during a time of crisis as the rest of the employees get shuffled around. While some people might consider remote working a trend, the reality is that remote working is an option that is going to remain around for a long while. Buffer's most recent State of Remote Work annual report has shown a growing interest in remote working from many companies.

Since the location a person is working from is not restrictive as it previously was, employees have the benefit of flexibility and being able to choose where they can work from. Of course, managing a remote team is not without its own set of challenges, especially when it's a sales team.

When the sales team is scattered all over the world, managers are not only handling performance strategy. They have become responsible for communication efforts, time zone differences, mental well-being, and so on. Managers need to ensure they keep their remote sales team engaged and motivated.

So, what does a manager need to do to keep their sales team engaged? Let's go over what you should do as a manager of a remote sales team.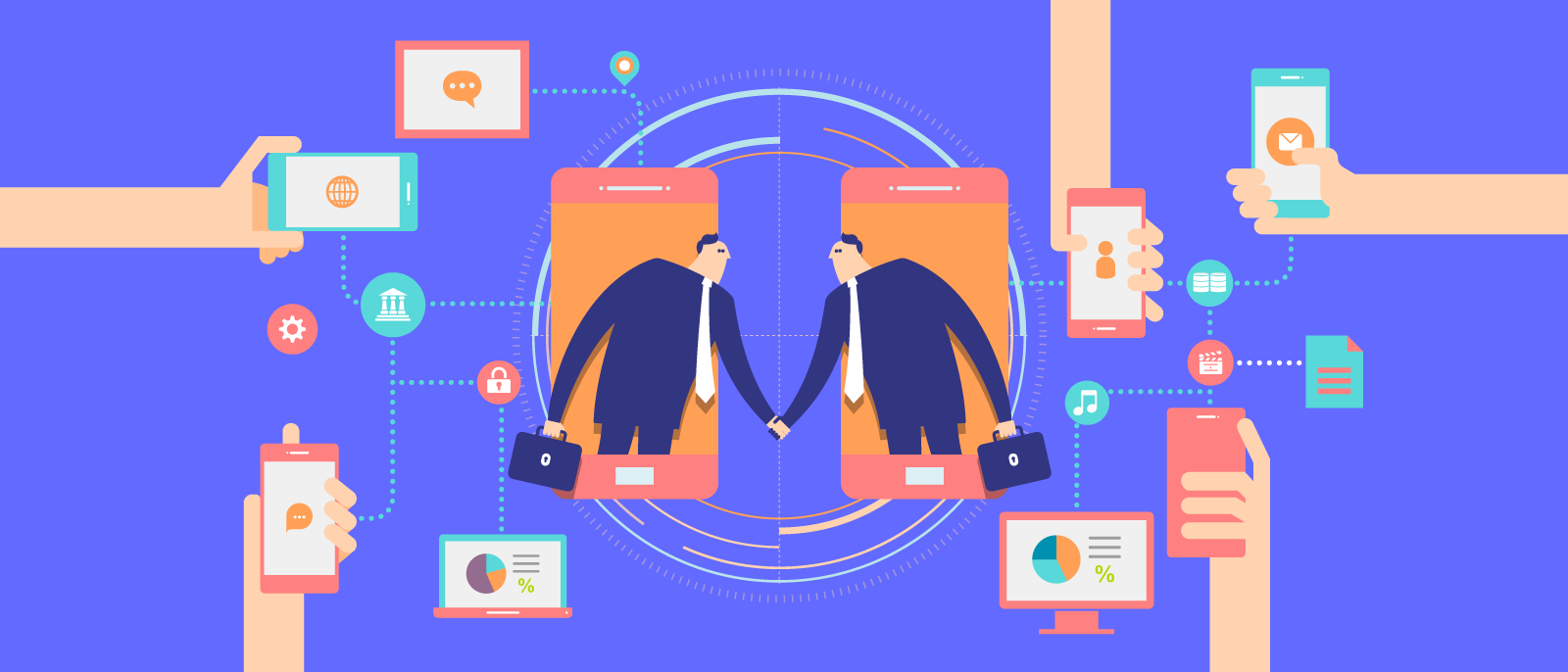 Establish clear expectations
When it comes to establishing expectations, encourage your remote sales employees to meet higher performance standards. According to a poll conducted by Gallup, workers discovered that when a manager establishes clear expectations for their employees, around 38% of them feel engaged and will make an effort to increase their productivity rate.

Setting up clear expectations for your remote sales employees presents them with a standard that needs to be upheld. The benchmark needs to include sales mission statements, online procedures when seeking out leads, and resources for managing time more effectively. The manager also needs to take time to get on a video conference with their remote sales team to speak about expectations and impart a detailed report to each sales employee about their particular task and the desired goals.

Furthermore, managers need to go over how to discover leads, what to do when a sales rep cold calls a prospect, when to perform follow-ups, how to close a deal, and what to do if something manages to go wrong.

Providing them with the right tools
Remote working changes the ways people can share files and information. Since they are not working in the same office space, they need tools that allow them to share essential documents. Cloud-based software and file-sharing systems are used by most companies these days and are excellent for remote collaboration. To ensure your remote sales team is successful in their endeavors, you need to provide them with the necessary tools.

Storage providers such as Dropbox and Google storage offer your employees a secure way to upload, share and view any critical data. These cloud-based storage systems offer a way for your remote team to access the files they need all at the comfort of their homes. They can even check for any updates through their smartphones while they are out conducting personal business. Using these storage systems allows your sales team to remain up to date with the latest information at any time and any place.

Develop trusting relationships
When it comes to working with a remote team, it takes a bit of work to develop trusting relationships with everyone. Since people cannot see each other regularly in an office space, it becomes more challenging for people to establish proper team bonds. Communication is an essential part of building trust among colleagues, but the distance everyone is dealing with makes it challenging for such things to occur.

Managers need to look at the time of day when most of their employees are active. Doing so offers them an opportunity to choose the best time to work so they can overlap with most of their remote sales team. That way, if any problems or questions arise, you can respond quickly to them. When you pay attention to the team's particular needs, that trust starts to slowly build up. Although, you need to keep in mind that attempting to micromanage your team will harm these relationships. While it does become more channeling to keep track of everyone's progress, it does grant your team the freedom they were looking for as remote employees.

As the leader of your remote sales team, communication is not always going to be immediate, and you won't be able to see your team members' body language at all times. It's why you could consider getting a software solution that allows you to track their team's progress. That way, you can know that they are finishing their task on time and enable your sales team to manage their own time.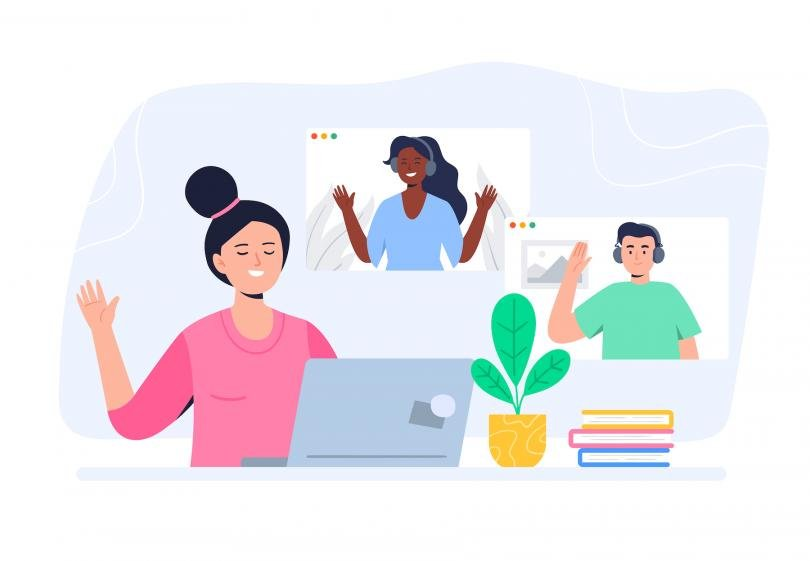 Promote social interaction
As the leader of a remote sales team, you need to make sure everyone on your team is communicating with each other daily. Take the time to schedule some meetings only on a bi-weekly basis where everyone is kept up to date on the latest project or company event. However, these meetings should also provide a way for everyone to communicate with each other. Before or after the start of a meeting, you could do some team-building activities that keep everyone engaged and learn more about each other.

For instance, one of your sales reps could explain some new techniques they have started using to attract more buyers. Another member of your team could share stories about how they managed to close an especially difficult deal. Furthermore, scheduling meetings with your remote team grants you the opportunity to handle some of the more critical issues and get together to devise some new sales strategies. This offers an opportunity for everyone to participate and shine in front of their peers.

Just make sure these meetings are not only about work-related issues. Remote sales teams are missing out on that critical need for casual conversation with each other. Managers need to set channels that simulate these conversations on ordinary subjects, such as the latest sports game event or blockbuster hit. These online gatherings offer a way for your team to develop relationships and prevent feelings of isolation and loneliness from becoming a thing.

Encourage your remote sales team to speak with each other outside of the usual business hours, as it makes gatherings extra productive and develops a robust team relationship.

Coach your remote sales team
A remote working environment is no excuse for not taking the time to guide and train your sales reps to improve their sales strategies and improve their results. Managers need to be aware that training your sales team is crucial for establishing an effective sales strategy. Set up activity-based goals that get your sales team to understand what is required of them throughout every stage of the sales process. That makes it manageable for your sales team to remain on top of their tasks and for you to track their progress.

To ensure that the tracking process is secure, ask your remote sales employees to provide frequent updates and call recordings. That way, you can assist them with enhancing their pitches for future sales. Here are some ideas you can implement for your coaching efforts:

Tagging along virtually
If you have ever taken a recruit or junior sales member to a sales meeting with you for training purposes, this is something you can do with your sales rep in a virtual client meeting. It's quite easy to pull off merely having them join you in a call or by listening to the recording of the completed meetings. For these types of training, you have the chance to lead by example, show your reps what needs to be done and what is expected of them when they run their meetings.


Webinars
Webinars have been an effective way for people to train their employees. Managers gain the advantage of guiding multiple salespeople all at the same time. There are several tools you could use to perform this task, such as GoToMeeting. These tools are easy to set up and require little to no effort on your end. Just make sure to give everyone the link once you're set up.

If the type of product your company is selling requires some technical knowledge or you wish to introduce your team to a new software solution, you can use these webinars to onboard new sales members and familiarize them with the products and tools.


Leaderboards
Competition is an excellent way to keep your team engaged and encourages them to improve their skills. To stir up everyone's competitive side, consider setting up a leaderboard that publicly displays the metrics of the entire team. Implementing a ranking system that gamifies the sales process can influence a healthy dosage of competition. If it aligns with your sales process and team's personalities, it could encourage sales members to work harder to be the top salesman on the team.

Although, some teams may decide not to participate in the leaderboards if their sales process is aligned with another goal or if they express displeasure with a public team competition. If that occurs, you could always set up multiple leaderboards to make the competition fairer and offer your sales team members to opt out of the competition if they wish to not involve themselves.

Conclusion
Remote sales teams are just like any other remote team and require a leader that can keep them engaged while they work from home. If the manager is not ensuring that everyone is remaining engaged, it could lead to disastrous results in the future. Use the information we have provided you with to keep your remote sales team engaged and motivated.