Remote working has become increasingly popular amongst many employees in the workforce in recent years. The benefit of working from home is excellent for most people, especially with the amount of freedom they are offered in doing so. While working from home does relieve some previous stresses, it does introduce another set of stresses most are unaware of. Working from home stress is a common occurrence among remote employees.

That is why employers need to keep a close eye on their remote staff and check if they are over-stressed from work. Everyone experiences stress in a variety of ways, which makes recognizing the signs of stress in a workforce challenging even when you speak to a person every day. The problems associated with employees who work from home, such as loneliness and burnout, are increasing every day, especially with employees who do not have experience in working remotely.

With the number of people working remotely at the moment, and many of them anxious due to worldly events, how can you spot and support your staff's mental health from a distance?

To assist remote staff members with their stress and maintain excellent mental health, we're going to go over what you can do to help them alleviate these stresses.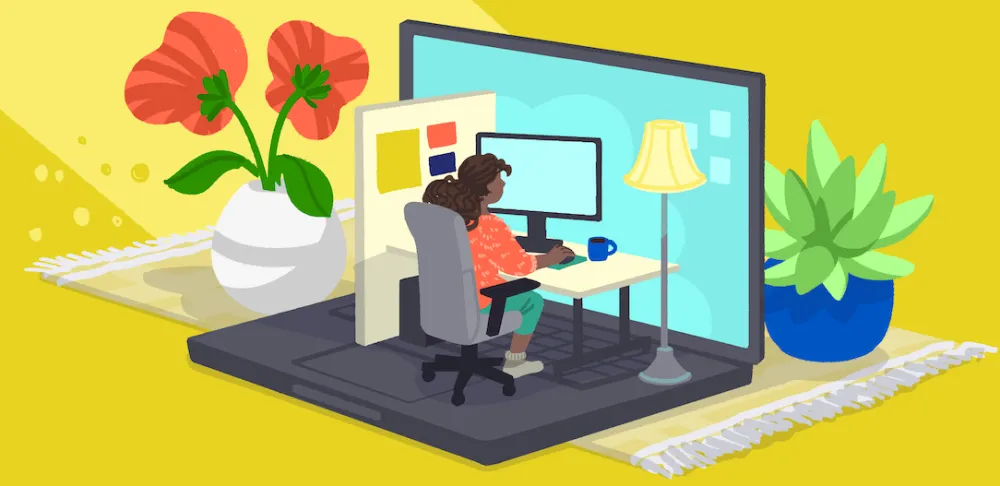 Remote work burnout and home stress
Burnout and stress are something that 75% of remote workers experience. Over more than 37% have reported working for longer than they did while in the office space. That is combined with increasing child care duties and other home-related responsibilities. When a remote employee is feeling exhausted after a long workday, experiences negative emotions towards their job, or sees professional efficacy declining, those are some warning signs of remote work burnout.

These symptoms can exhaust a person mentally even before they realize that there is something wrong. The intense pressure can cause your staff to overstretch themselves and experience a burn and impact their productivity. Not having some time to stop and chat with their team members, compare progress, or even ask simple questions in person could cause tasks to become even harder to finish.

There is a good chance that your employees are struggling with home depression. According to recent studies, only 5% of employed remote workers are experiencing home stress before the pandemic started, that number has risen sharply to 18$ throughout the epidemic. Trying to balance out a work-life and regular self-care can help deal with home stresses before they become a massive problem.

Offer mental health benefits.
Mental health is something that more companies are taking into consideration as they notice the impact it has on their worker's productivity. If a remote employee is experiencing anxiety or some other mental issues, they will not be able to offer you their best and need some time to recover. Poor mental health also leads to physical health issues, such as high blood pressure, ulcers, and sleep deprivation. While mental illness may not be contagious such as a cold, other employees will lose their focus since they are concerned about their fellow team members.  

One of the best ways to promote well-being is by offering some mental health days. Similar to how an employee can call off work when they physically, they should also be allowed to take days off when they are not feeling at their best mentally. Furthermore, you should include some mental health services in your remote employee's benefits. Show your staff that you care about their well-being by including some aids in a benefits package.

Additionally, you could also offer your remote employees subscriptions to online therapy platforms like BetterHelp or Talkspace. These are incredibly helpful for remote staff members who live in areas with limited access to mental health services.
Connect with your team frequently.
You need to set up some time to connect with your employees. Try to make them either a weekly or biweekly basis, depending on the need. Take this time to check up on their progress and share any updates with them.  Use this time to share any rules and policy changes made by the company from time to time.  It should reduce any uncertainty about the future and help lower the possibility of anxiety.

Take the time to schedule some one-on-one meetings with your remote staff members.  Take the time to contact each member of your team and listen to any of their concerns.  When communication happens through a video call, it is much easier to understand their problems and offers a chance for a personal connection to develop.

Regular check-in with your employee allows them to remain engaged, reduce their stress levels, and they feel more connected to the team and organization as a whole.

Team Building Activity
Team building activities are an excellent way for remote staff members to work better as a cohesive team. Consider taking some time to plan out some ideas for remote team-building activities that your remote staff can do and enjoy with each other. These virtual activities will offer them a way to develop a strong team culture and blow off some steam.

There are all sorts of ways you can go about this. You could set up some quiz sessions, conduct a virtual book club, stream a movie, or play a game. These activities will assist in the development of trust among your staff members and will keep them engaged. Most importantly, these activities will help your employees take some time off from work and lower their stress.

Encourage physical fitness
It's been proven that physical exercises can improve a person's mood, relieve anxiety, and improve sleep. One study even discovered that an exercise program has similar effects on depressed patients as taking antidepressants. Taking the time to encourage your remote staff to stay active is not only great for their physical health but helps them destress as well.

Along with the benefits we mentioned before, exercise also gives your workers a sense of accomplishment and breaks up their day between work and personal life. An employer's primary concern for their active workers should be keeping them lively and encouraging them to take regular breaks. An excellent way to ensure your remote staff remains physically active is by asking them to log their physical activities.  At the end of each month, you could reward the remote staff member with the highest number of active physical fitness with a gift card.

To further encourage their physical fitness activities, consider offering them a wellness stipend, which can be used for anything related to exercise, such as taking classes, purchasing equipment, or massage therapy. Buy fitness trackers for remote employees with built-in activity and sleep goals. Additionally, furnish them with a  list of free online fitness resources to get them on the right track.

Allow informal interactions
When it comes to working in a work office, people can easily pop over a desk or gather around the water cooler to have an informal discussion. These exchanges often allow staff members from across teams to connect. Remote working may have made this an issue, but it can be easily resolved with the help of technology.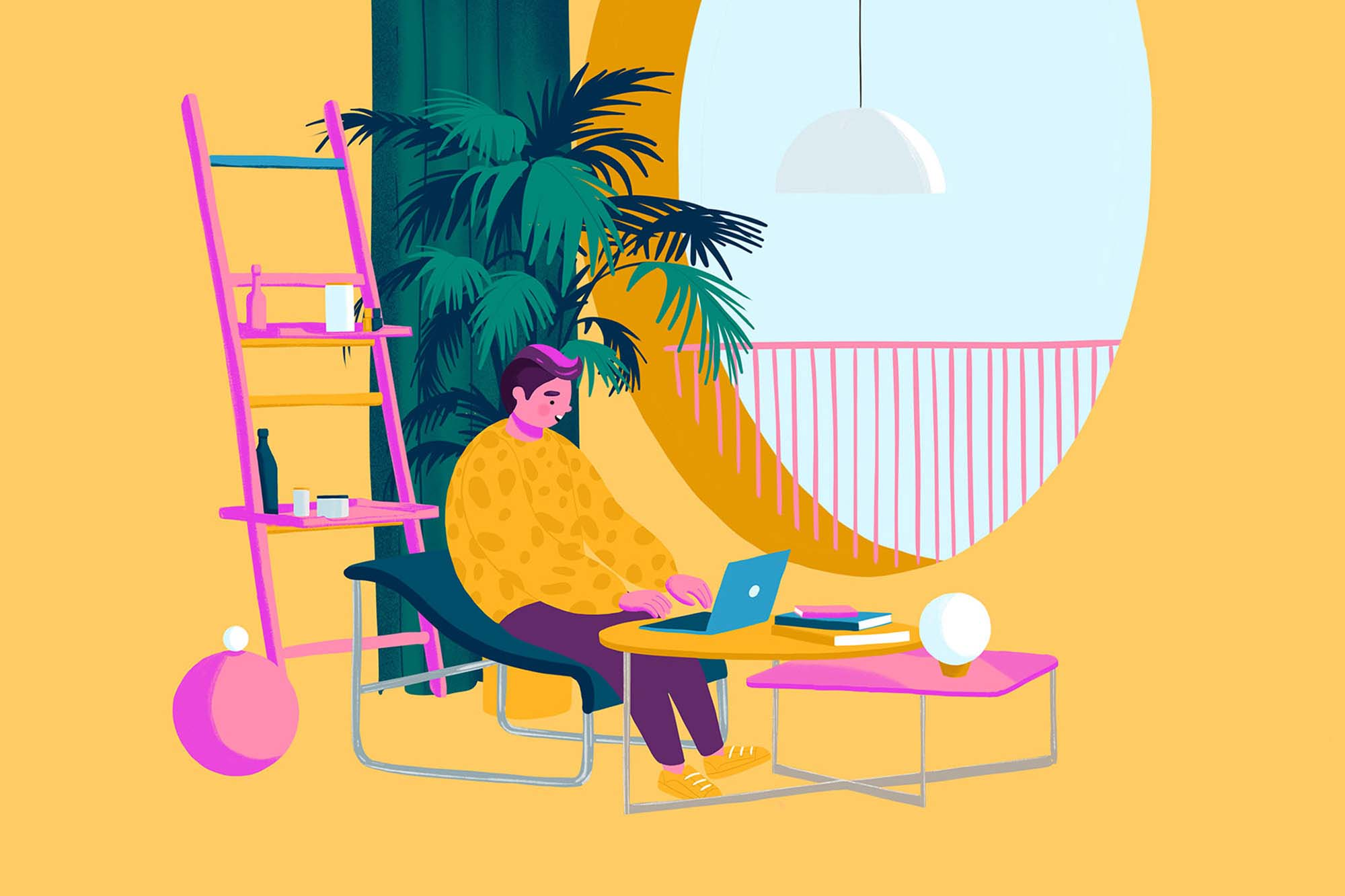 Allow for some time for everyone to have informal interactions before a meeting starts. You could also set up some virtual coffee dates where you can take a break from work and chat about anything on their minds. Doing so will allow them to not only connect better with each other but relieve any pent-up stress they may be feeling.

Flexibility
One of the main appeals for remote working is the flexibility it offers the employee. There is a chance they are trying to balance child care or medical appointments with their work life. Working off-site offers employees the freedom to handle any physical and mental health issues they have in private and as necessary.

Having to juggle these issues can lead to stress increasing over time and places your remote staff's mental health in danger. It could cause them to start skipping out on crucial appointments or become distracted from their work. That eventually severely impacts not only their well-being but also their productivity. That eventually causes your employee to feel stressed out, overwhelmed, and overly concerned about their work.

Instead of having them put in several weekly hours, shift your focus to weekly output expectations. Employers need to work with their remote staff members to set up realistic goals that are neither small nor overwhelming.

Empathize with your remote staff
Chances are a percentage of your remote staff are relatively new to the concept of remote working, which can cause them to feel overwhelmed. Let them know that you understand and empathize with their current situation so they can remain engaged and productive. Take the time to ask them some questions that should allow you to understand how they are doing.

Ask them how they are managing, so far as a remote worker, or if they need help with anything that could make their experience much better. Hear them out on their concerns and come up with a solution to their issue. Sometimes merely talking to them will help your employees deal with their anxiety and stress.

Conclusion
Stress is something everyone needs to take into serious consideration. Having your remote staff burn out and become overly stressed will severely impact not only the organization's overall productivity but your employee's well-being as well. As an employer, you need to do everything you can to make sure your employees are not stressing themselves out.