The trend for remote working continues to grow significantly among professionals. The chance to work from home and have more flexibility over your own time is something that tons of employees are craving at the moment. With the help of technology, the idea of working from home has become a reality for most. This arrangement has become a lifesaver for both businesses and employees alike, especially with recent events forcing people to remain home due to an outbreak of COVID-19.

With employees working from home, the way things are done totally changes. Even at home, employees are going to be dealing with other distractions compared to their office environment, and at times it could be challenging for them to remain engaged. That is something that employers need to look out for to ensure their workforce remains productive and satisfied while at home.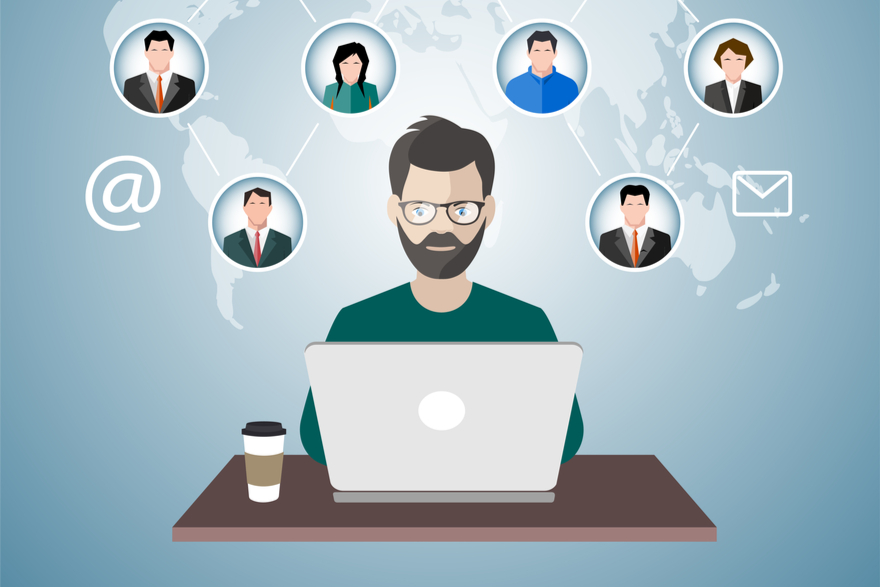 One way to ensure your employees remain motivated is by offering some excellent benefits for your remote workforce. Offering them perks is a strategy that has been implemented by many organizations for quite a long while. Doing so ensures their workers remain satisfied and productive. Additionally, employees will seek better bonuses compared to an excellent paycheck.

That is why we are going to go over the best perks you can offer your remote employees.

Health and wellness
Health and wellness are some of the most sought-after benefits for employees. The rise of work-related stress has made job seekers search for companies that care about their employee's mental health and wellness and offer programs that show that commitment. It is also a crucial point for many businesses. Having healthy employees is known for being far more productive in their work.

However, setting up health insurance packages can be a challenge to manage with employees who work in different countries. Furthermore, they can be very expensive for startups or small businesses. That said, you can allocate a monthly health allowance for your employees. It can cover membership fees for gyms or other physical activities. These wellness programs can improve employees' success in physical, mental, financial, emotional, and careers.

That is also an excellent opportunity to turn it into a team effort among your remote employees by having everyone partner up in their fitness and wellness attempts. There are apps out there that allow people to keep track of their daily physical activity and share it with their peers. Everyone can keep each other accountable when it comes to remaining fit and healthy.

Virtual Learning Opportunities
The opportunity to learn new skills is one of the biggest criteria for the modern remote worker. Professional development and learning not only gives remote employees new skills they can use in their day to day work, it's a key to employee retention.
Virtual learning or online learning uses web-based platforms for educational purposes such as resource sharing, managing administrative functions, providing informative materials, and distributing assessments.
By listing virtual learning opportunities as a key perk for your remote employees, you will naturally select those who value continuous education who are willing to put in the work to continuously learn new skills. It's an investment that will pay off big dividends as the team becomes enriched with new knowledge.
Workstation
Most remote workers believe they can tap their laptops anywhere in their household and get their work done. However, things like bad posture, distractions, and the environment can lead can severely impact their productivity. Having a secluded workspace, a decent desk, and a chair can make things far better. Employees need to work with the best equipment at hand, no matter if they are working in the office or remotely.

When they have access to this equipment for getting the work done, it boosts their motivation to remain productive and achieve better results. It also makes them feel comfortable by creating positive energy around them and instills a sense of responsibility. That is why you should support your remote employees by providing them with various resources that they may need to set up their home workspace.

Take the time to encourage your remote employees to work efficiently by offering them a  budget for office upgrades. It can be used for ergonomic chairs, room dividers, and standing desks. You can also consider paying for a co-working space that offers a home office setup and co-working allowance for your remote employees.

Home Care Services
Distractions from household chores and other domestic situations can be a challenge for remote workers. For instance, cooking or arranging food takes up an ample amount of time and effort.

To make your employees feel great about working with your company, you can give them access to some home care services. Take the time to consider facilitating your remote employees with a variety of domestic services such as meal delivery, laundry, cleaning, and gardening services to help them remain engaged with their current work.

If you are unsure of what you could offer them, consider asking your employees for suggestions on what you could do to assist them with home care.  

Snack boxes
Working at home can cause some people to develop a habit of munching on all sorts of snacks favored by the employee. An excellent perk to offer your remote team is by sending them sack-boxes with a small message from the manager or boss once every month or quarter. Not only will this show that the company cares about their remote employees, but it also reduces the amount of cash they spend on snacks.

Another way to pull this off is by offering your remote employees points to spend on vouchers that can be used to purchase groceries or other essentials. That allows you to expand the purview from just snacks into other necessities. Studies have revealed that the level of happiness goes up just at the idea of snacks being provided to employees.

Time-off
A time off from work can be an excellent way for employees to distress. While remote working does offer them a better way to manage their stress levels, they will still require some time off to destress overall. Permit some time off for your remote workers to relax from work-related stress. Most employers may consider this unnecessary for remote employees, but that is not an accurate assumption.

Office workers are known for working around 9 hours long, but remote employees do not fall under this category. In most cases, remote workers tend to place even more hours at work than the average office worker. Hence, you need to not overburden them with work and take away some of their time off. A few days off will go a long way in relieving their stress. You should also consider offering unlimited or open vacation policies that do not limit vacation to time constraints of one or two weeks.

Child Care assistance
Remote employees will also love it if you were to extend some of these perks to their family members as well. And the best way to do so would be to provide benefits for their young children. Think about it, your remote workers need to balance their work and personal life at the same time. It could be demanding to do so when kids are trying to get their attention while on call.

That leads to some massive distractions for your employees to deal with. This is why you should relieve them from their issues by providing them some child care benefits like access to babysitters or online classes for their kids. Facebook themselves has paved the way for family perks when it comes to their employees' kids. They offer a $4,000 baby cash reward and maternity/ paternity leaves for new parents. It just shows that not only does the company care for their employees but their family as well.

Shorter Work Weeks
Remote employees rarely have enough time off as their working hours seldom ever set, unlike an office working employee who works nine to five. At times, remote workers tend to work an entire extra day of every month compared to the ones working in-office.

Think about those organizations that divide their work progress in terms of sprints. Remote employees can be offered perks of one short work week each month if they are compliant with their deadlines. That would encourage them to achieve better results from someone working from home and already exhausting more efforts by saving up on commutes, long lunch breaks, and discussions.  

Subscription Benefits
Subscriptions are some of the most sought-after benefits by most remote employees. These days various Over-the-top media services such as Amazon Prime, Hulu, and Netflix offer everyone an excellent way to rejuvenate themselves with some fantastic content to watch. Furthermore, you can subscribe to other things like magazines, access paid online forums, and so forth.
‍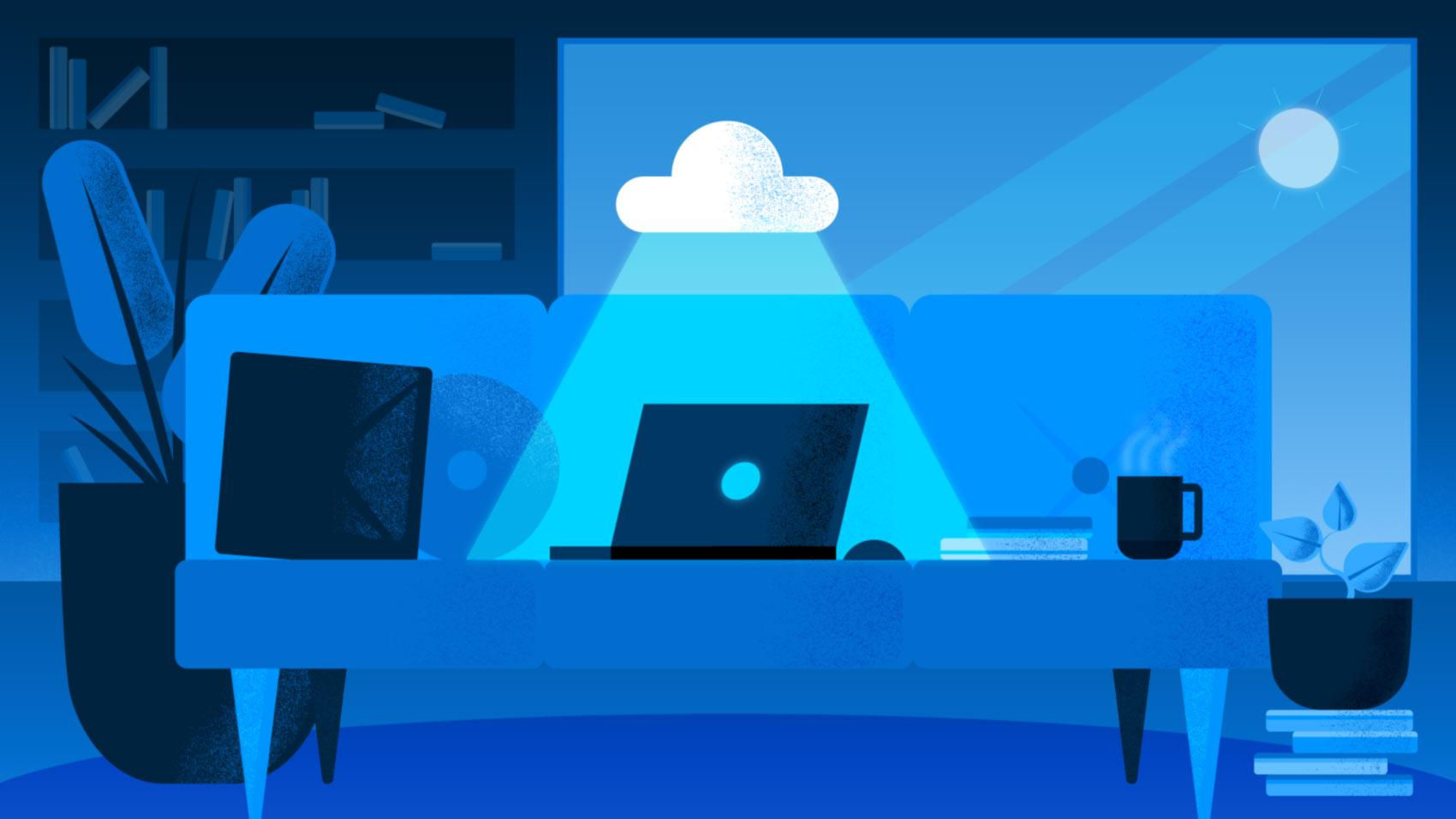 Music is another excellent way to offer a subscription for your employees. Every one of your employees most likely listens to music while working to remain focused and relaxed. An excellent perk for remote employees would be to set them up with a music streaming service like Spotify and a pair of quality headphones to reduce their stress levels.

Learning opportunities
Learning opportunities have always been at the forefront of efficient employee benefits. While your office employees are more likely receiving plenty of seminars and workshops, your remote employees are most likely not receiving those benefits. It should be a priority for you to ensure they are receiving the same growth opportunities as well. Employees these days want to learn about the latest technologies, boost their skills and develop professionally.

When employees are offered the chance to improve their knowledge base while working at the same time, they feel obligated to do so. Plus, the availability of online courses has made it much easier for anyone to learn something new. You can provide your employees with access to premium online courses on any topic they want to study.

Conclusion
Offering your employees some perks will ensure they remain motivated and enthusiastic about working for your company. Not only are they benefiting by receiving some sweet rewards, but so does your organization, with productivity and morale being on an all-time high. Take the time to evaluate your offerings and see what kind of perks you can introduce or improve upon for your remote employees.