An organization's culture is vital for its daily operations, but it also holds a significant role in ensuring the company successfully grows in the long term. Remote working has become a possibility thanks to the advancement of technology and has offered plenty of opportunities for employees and business owners alike. Of course, remote working does introduce a set of challenges that business leaders need to deal with, but having a robust company culture in place can mitigate most of these challenges.

Business leaders need to cultivate a culture when their teams are working distantly from each other. Any organization that wants to succeed over its competitors needs to understand that a united team is a productive and efficient team.

Company culture is essential because it impacts the way both employees and customers see your organization. Since remote teams are usually far from each other, developing culture can be challenging for most companies. However, when a company manages to live up to the core aliens, the culture will shape employees into advocates, improve their wellbeing, and ensure the company retains some of the best talents around. With the pandemic change in the way businesses are operating, having a process in place to develop a remote team culture is critical more so than ever.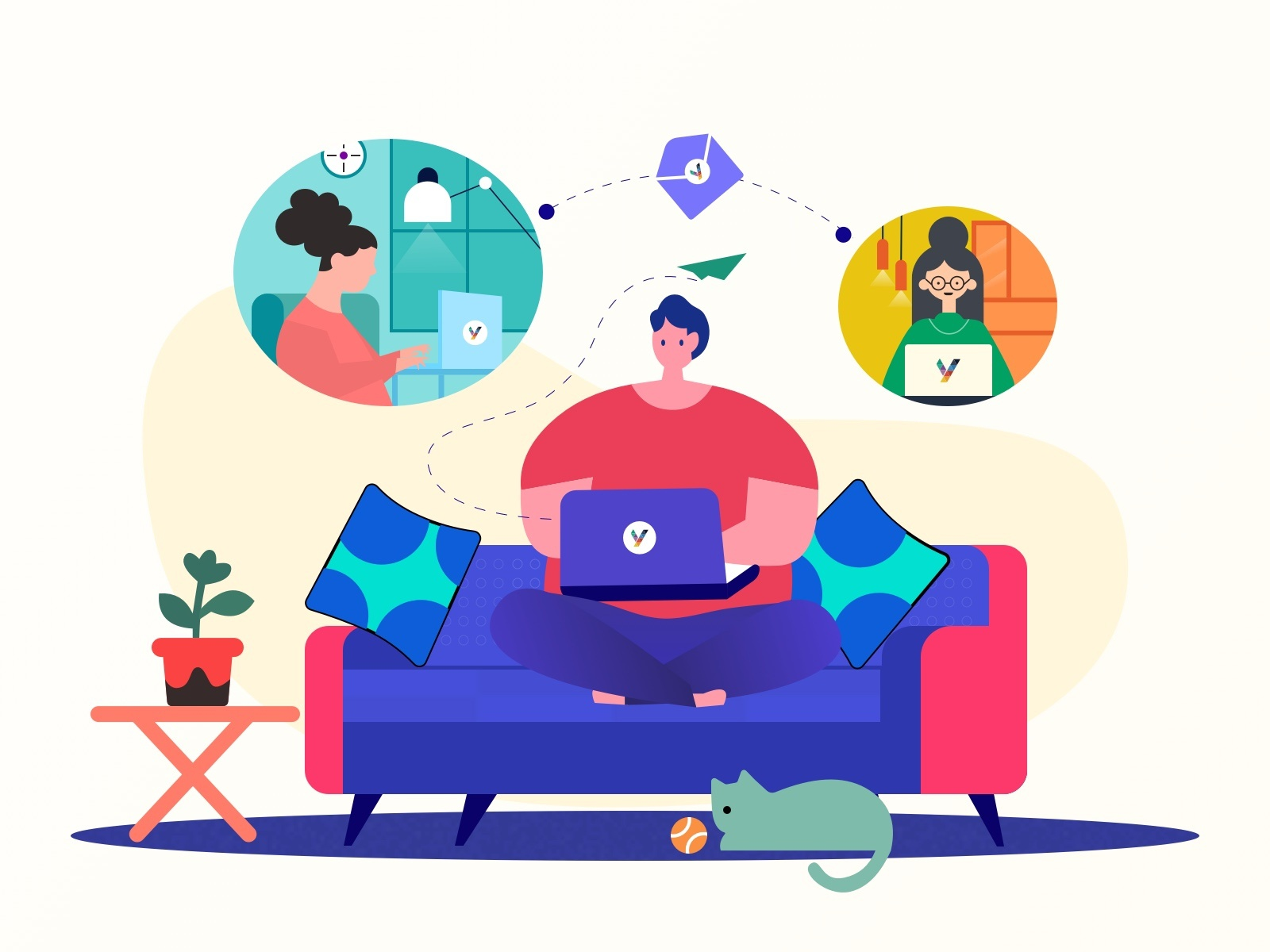 Ensure communication is seamless
Open communication is something that commonly occurs among office teams. They have much easier access to each other and need to only walk a few steps to speak to one of their colleagues about the project. Remote workers do not have that same luxury when it comes to communicating with each other.

Remote workers need dedicated channels that allow them to have access to each other whenever they need it. These channels need to provide a place where everyone can talk about work-related issues or having casual conversations about everyday life.  For this to work, managers need to ensure they have chosen the correct tools for the job.

Remote teams need a combination of software solutions to keep in communication with each other. For instance, Slack offers a way for your team to communicate by creating channels that serve various purposes. One channel could be about a specific project, while another could be a hobby like cooking. Managers need to start with one platform and see if it manages to serve the team's needs. Assess whether including another tool is required to improve communication efforts among the remote team. Doing so allows you to reduce any potential confusion with how to use each platform.

Permitting time for communication is crucial for team bonding sessions for remote teams. Setting up social channels for fewer work-related discussions is ideal. Managers need to schedule frequent one-one-ones with every remote employee. Even the most introverted employee needs to feel heard and visible to everyone on the team. Conducting either a weekly or bi-monthly individual check-in with a team manager prevents vital conversations from slipping through the cracks.

Gather feedback from the team
If you do not have too much experience with managing a remote team, there are going to be times when you make mistakes. Take some time to ask your remote employees what they believe can be improved to make things better for them. Have them also pay attention to the process and offer them a chance to provide feedback on what did and didn't work. That grants you the opportunity to make improvements to the process as you continue to build your team and culture.

Feedback should not stop once you've onboarded enough people on your team. Set aside some time to receive feedback from your remote team regularly. Request feedback often and consider the things you've been told by your remote employees. Use that feedback to make any necessary changes or improvements to ensure a smoother operation.

Constructive feedback is a culture that will assist you and make your remote employees feel like they can speak their minds openly without being afraid of consequences. Since remote employees enjoy the feeling of being noticed, these feedback sessions are great for them to know they are being heard.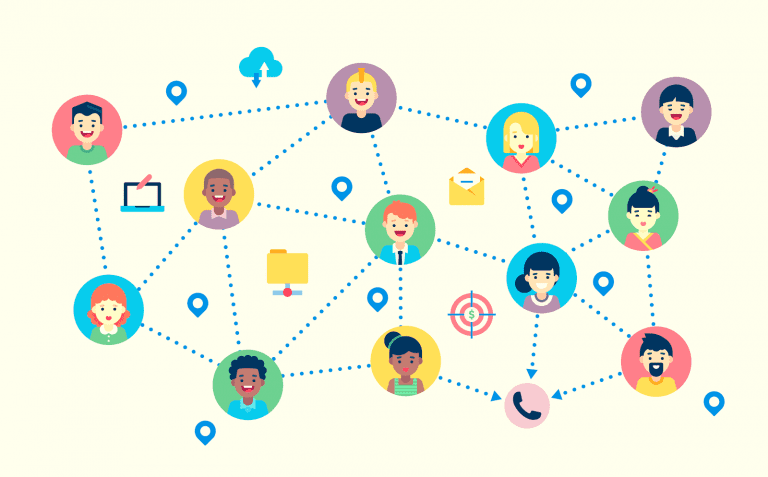 To encourage communication and develop trust, take the time to come up with team-building exercises that your team can enjoy with each other. As a remote team, it can be easy to forgo the usually casual banter and meetups that office employees ordinarily perform. Remote teams can easily fall into a pattern where everything is business at all times. That could eventually lead to some serious problems that impact your culture as a whole. Discussion about only work will not develop that relationship needed for trust and camaraderie.

To create your own virtual office social life, which is usually lacking in remote teams, take the time to schedule some team-building activities that can be done with everyone. These team-building exercises can start before or after meetings to help everyone get in the mood and improve communication with each other. If the team is too large, you could always break it down and have a small group of teams perform these activities as they socialize with each other. Then every month or week, you can rotate the teams to ensure everyone meets each other.


There are all sorts of exercises you could do, from playing some card games, trivia, bingo, and so on. These team exercises do not take too long to conduct. Everyone can promptly get started on their work after 30 minutes of a fun time. It is a great way to develop bonds on the team and ensure that everyone takes a break from the workload.

Set up company-wide initiatives
Business leaders need to initiate events for the entire company that provides a way to promote the company's culture. Things like retreats, offsite meetings, training seminars, and so on are all possible ways for a company to promote culture. These events should be held throughout the year to promote the values of your company. It should also bring people from various departments and locations together virtually.

There are several ways to go about this. First of all, business leaders can hold an all-hands meeting, which offers them the chance to update the entire company on events and milestones. Managers can even set up a channel on their chat tool that allows employees to ask questions and add any commentary during the event.

Business leaders can also set up a company-wide contest. They can conduct these contents weekly as a virtual background competition that hosts trivia nights or bingo. These contests can include a prize, such as a gift card for a restaurant or specific brand. Plus, they can even set up a leaderboard system to show who the winners were for those events. Lastly, company retreats offer a chance to bring the entire remote team together. These retreats should focus on team bonding and the organization's values without work getting in the way.

Community subgroups
Isolation is a massive concern when it comes to managing a remote team. Even if you have excellent communication tools in place, remote workers can still become disconnected from everyone else. One method you could use to prevent them from falling through the cracks is by developing a subgroup within the team.

There are several ways you can start this off. One of them is by setting everyone up geographically. Do you have some team members who are all from London? Ensure they are aware of each other and prompt them to hang out every once in a while. That will ensure they foster a connection and develop the team's culture over time.

Helping your remote employees find people who are similar to them isn't a simple process. If you cannot use their location to group them, consider technology and have them conduct frequent video calls. Try to find out your remote employee's hobbies and goals. Use the information to develop a virtual meetup with remote employees that have similar interests. Just make sure that your employees are not being isolated within their subgroups. A clique that remains to itself and excludes others will cause issues, not empower a remote team culture.

Instead, make the groups transparent and easy for anyone to have access to. Encourage your remote employees to mix things up a bit by forming a variety of groups. One group of employees may do a coffee meetup with some employees that live nearby. Later on, they can have a virtual conference with other remote team members interested in science fiction books.

Shared leadership
When it comes to managing a remote team, it's essential to not only give everyone a list of things to do. You need to offer them a chance to prove themselves by letting them take charge every once in a while.  If a manager delegates every bit of decision and does not grant other team members the opportunity to show initiative, the team will start to feel like they have no way to prove themselves.

Consider assigning certain team members as mentors that help onboard any new remote employees or asking them to take charge of a team-building exercise. Doing this offers you the chance to groom team members to climb through the ranks and potentially become managers of their own team someday. Plus, this allows you to take some pressure off your shoulders.

Conclusion
Company culture empowers a remote team into becoming a sturdy workforce that churns out quality work. Culture helps a company retain some of the best talents around and makes everyone on the team feel connected to something they believe in. Business leaders need to ensure their company culture is providing their employees with a sense of belonging. Use the tips we have provided here to strengthen your culture within your remote team.