Since the start of the pandemic, organizations all over the world have had a challenging time dealing with the fallout. The lockdowns and other initiatives were established to ensure the safety of the public's health. However, this causes plenty of businesses to suffer from shutdowns or barely scraping by. Some companies were fortunate to survive thanks to the transition over to remote working.
With the bulk of employees working from home now, they need to remain healthy both physically and mentally. Remote working may offer many benefits to the remote employee, but it introduces a whole other list of issues that need to be addressed by business leaders. It can cause many remote workers to deal with issues like social isolation, stress, depression, and anxiety. These can negatively impact a person's overall health, which leads to productivity and efficiency in the remote workplace going down.
As such, business leaders need to begin focusing on introducing some wellness activities that remote workers can do while at home. These activities should assist with improving their health in ways that ensure they remain active and motivated to continue working. It should also provide opportunities to unite the team together and develop their relationships as they encourage each other to get better.
Remote working has become the new normal in the business world and shows no signs of ever leaving. With the amount of stress growing from people struggling to maintain a balance between work and life, it's become necessary to focus on employee wellness. As an employer, you need to take action to ensure your remote team's well-being is taken care of.
Introducing practical wellness activities can be an excellent way to improve your remote worker's health and well-being. It can serve as a way to get your entire team together and keep them motivated during challenging times.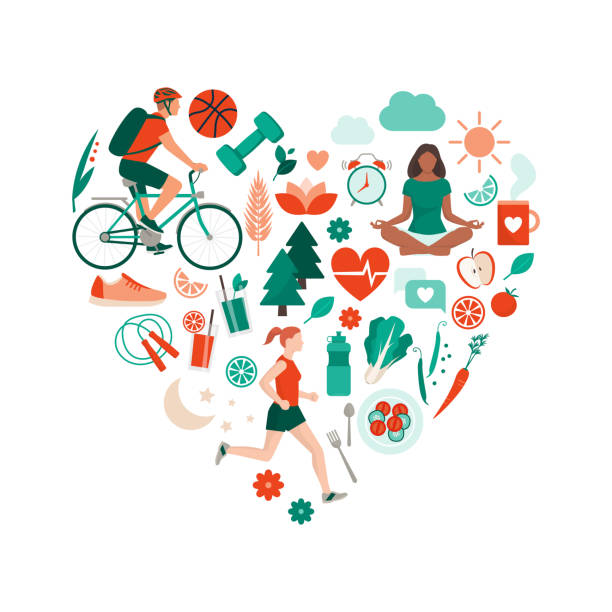 Home workout
It's well known that physical fitness is a crucial part of a person's overall well-being. However, some people may have a challenging time working out due to the lockdown. If one of your employees is living in a place that is still enforcing a lockdown, they can't go to a local gym or even outside for a run. That has led to many physical activities becoming somewhat limited.
Due to the shutdown of many gyms, some people have become sedentary in their day-to-day lives. Even if they live in an area where gyms are slowly opening up, there is a good chance they don't want to risk the possibility of contracting the virus, especially if they have other family members they need to consider. Fortunately, there is a way around this, and we can thank the advancement of technology for this.
Plenty of professionals have been offering virtual fitness classes for people who are interested in staying fit and active while they work from home. Setting up these fitness classes for your remote team members will help them relieve workplace stress, empower their immune systems, and get better sleep at night. Moreover, remote employees are more prone to build sciatic nerve pain that decreases overall productivity. Taking breaks for short exercises between working hours, or setting up a dedicated slot for some exercises to reduce sciatic nerve pain can help you regain comfort and productivity. If the workouts are conducted in a virtual group setting, everyone will be able to encourage each other as they go through the motion.
Another way to encourage physical exercise is by setting up a leaderboard that allows everyone to compete against each other. The leaderboard can have a series of workouts that need to be completed by remote employees. The one with the best results can be placed on the leaderboard and awarded a prize, such as a gift card, for their hard work. That will also motivate the other employees to work harder themselves.
Online yoga class
Yoga is another wellness activity that you can encourage your remote workers to do from their homes. It's a physical exercise that has gained global popularity over the years. With the increasing need for wellness among the workforce, plenty of organizations have introduced yoga classes as part of their wellness programs. Even before the pandemic, plenty of organizations were inviting teachers to hold a yoga class at their headquarters, so their employees can improve their overall well-being. Companies like Nike, Apple, Forbes, and HBO are just a few examples of companies using yoga as a way to improve their employees' wellness.
Of course, with people working from home, they need to take these yoga classes virtually. The good news is that there are plenty of yoga instructors teaching virtually, just like physical fitness. Managers can contact these yoga instructors and set up sessions that any employee can join in if they are interested in practicing wellness. Yoga can provide your remote employees with many benefits, including:

Helps you sleep better
Increases self-esteem
Builds muscle strength
Improves posture
Increases flexibility
Boosts metabolism
Helps in lowering blood sugar
Keep diseases at bay
Improves lung function
Increases blood flow
Helps you manage stress
Helps with back pain relief

There are so many ways yoga is capable of helping your remote workers, and the list above is just some of the few examples it provides. If hiring a yoga instructor isn't possible due to budget reasons, consider looking online for free resources that can get everyone started. There are plenty of videos on Youtube of people practicing yoga and even some that can teach beginners how to properly go through the motions.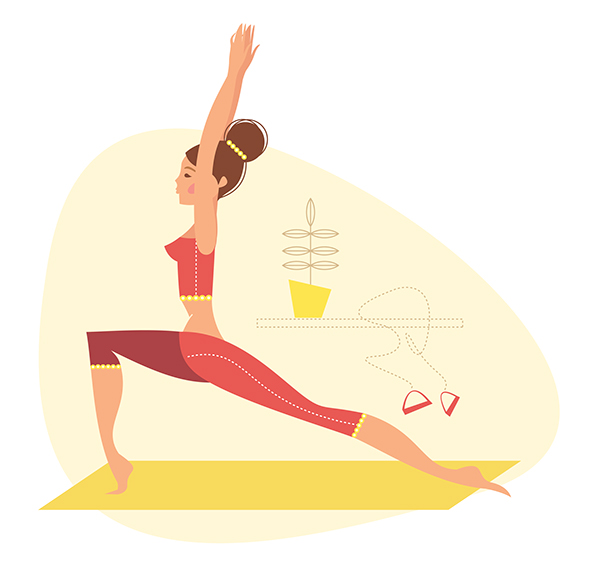 Meditation
Meditation is another wellness activity that has grown popular among the workforce. It has proven to effectively help people improve their well-being in various ways. Meditation is another wellness activity that many companies have adopted and used to improve the well-being of their workforce. Best of all, meditation doesn't require you to go through anything complicated and can even be downright from the comfort of your desks. Actively practicing meditation can provide your remote employees with several benefits, including:

Reduces stress
Controls anxiety
Promotes emotional health
Boosts self-awareness
Improves attention span
May reduce age-related memory loss
Can generate kindness
May help fight addictions
Improves sleep
Helps control pain
Decrease blood pressure
Accessible anywhere

Virtual guided meditation can be provided by a professional who can guide your remote team through the process. However, meditation is a flexible practice that is accessible pretty much anywhere. It doesn't require your remote team to get together and do it as a group and exercise between breaks. But a group meditation session can help with improving relationships among the team. Starting these meditation sessions during the morning can help your remote workers start the day off on a positive note. That allows them to begin their work in a productive and motivated manner.
These meditation sessions don't need to last for too long either. Doing a five to ten-minute meditation session each day should be enough to help your remote employees thrive at their work. If you can't get a hold of an instructor to guide your team through a group meditation session, there are plenty of resources available online. There are plenty of online resources that can help teach some meditation techniques, and most of them are quite simple to go through.
There are also apps available that can guide your team through the processes as well. Some of them provide features that can enhance the experience, such as nature sounds that can relax the user through their meditation. It's up to you how you decide to help your remote team pick up meditation, but doing so will boost their wellness.
Virtual art session
Chances are you weren't aware of this, but engaging in the arts is capable of helping people reduce stress and boosts mental well-being, regardless of the skill level. Encourage your remote team to get their creative juices flowing and set up a virtual paint or drawing session.
Best of all, this wellness activity is excellent for companies with a small budget since you can allocate some minor funds to purchase a couple of cheap art supplies. Or you could also use some virtual platforms that allow everyone to participate in drawing sessions. Call everyone on zoom, set up some music, and arrange for everyone to either paint, draw or create something that pops into their mind. Once the session is done, set up a poll and have the team choose the winning piece. If you want to spice things up even further, you can offer the winner a prize, such as a gift card.
Virtual Lunch and learn
Virtual lunch and learning are another excellent wellness activity your remote team can go through. It's become quite popular among remote companies as of late and for a good reason. It provides an open, relaxed learning environment that offers remote teams training without taking away from the standard workday. To start things off, set up a poll on which topics your remote team feels would benefit their mental health or would be interesting to learn. You could hire a speaker to come in and talk about the subject or even someone higher up in the chain of command if you come from a larger company.
The best part of this virtual discussion is that it is not limited by location when looking for a speaker. However, don't hire someone who needs to wake up at 4 am to talk about the chosen topic.
Concluded
Virtual wellness activities are an excellent way to ensure everyone is improving their well-being and remaining healthy. The health of your remote workers should become a priority as remote working becomes more critical. Take the time to set up activities and watch as everyone starts to become increasingly motivated and productive each passing day.