What is a Social Deduction game?

As the name suggests, a social deduction game is played in a group setting, where the aim of the game is to determine which players are on your team. The games are usually played with a board or some cards, but most of the gameplay comes from interacting with one another through communication. The twist? You'll find yourself lying through your teeth to your family and friends!

What makes Social Deduction Games so fun?

The gameplay of social deduction games is pretty unique because it's all about using tactics to secretly work with your team to undermine the rest. Because of the limited amount of information, you are forced to be suspicious of other people. Who can you trust? This can often lead to some very tense situations, with a lot of yelling and accusations. When the imposters are revealed at the end, it's usually a really epic moment. Be warned, these games can ruin friendships if taken too seriously!

Who are the best people to play Social Deduction Games with?

Because social deduction games are all about communication, play them with people you feel comfortable around. It's great for building deeper relationships with your friendship circle, or even your family. But, as you'll see below in our list of best social deduction games, there are many different types of games and each one can be played with different groups.

The best social deduction games and where to play them


Werewolf
Werewolf is a game to play at parties, and is one of the best known social deduction games. Some people know this game by the name Mafia, but these two games have essentially the same gameplay. The object of the game is to identify and kill the werewolves amongst the villagers. There are a few different roles to remember, and the roles in play will depend on the amount of players in the game.

You can read a full breakdown of the rules here.

Among Us
Among Us is an online game for iOS, Android and PC. The game follows a group of crewmates which, among them, has an imposter whose goal is to sabotage their space-ship and kill everyone. Your task is to fulfill the missions but also to keep an eye out for the mole. This is a great game to play with friends if you are not in the same room. For some added fun, make sure you have a microphone enabled so you can chat at the same time.

Download it here on the App Store, Google Play or Steam.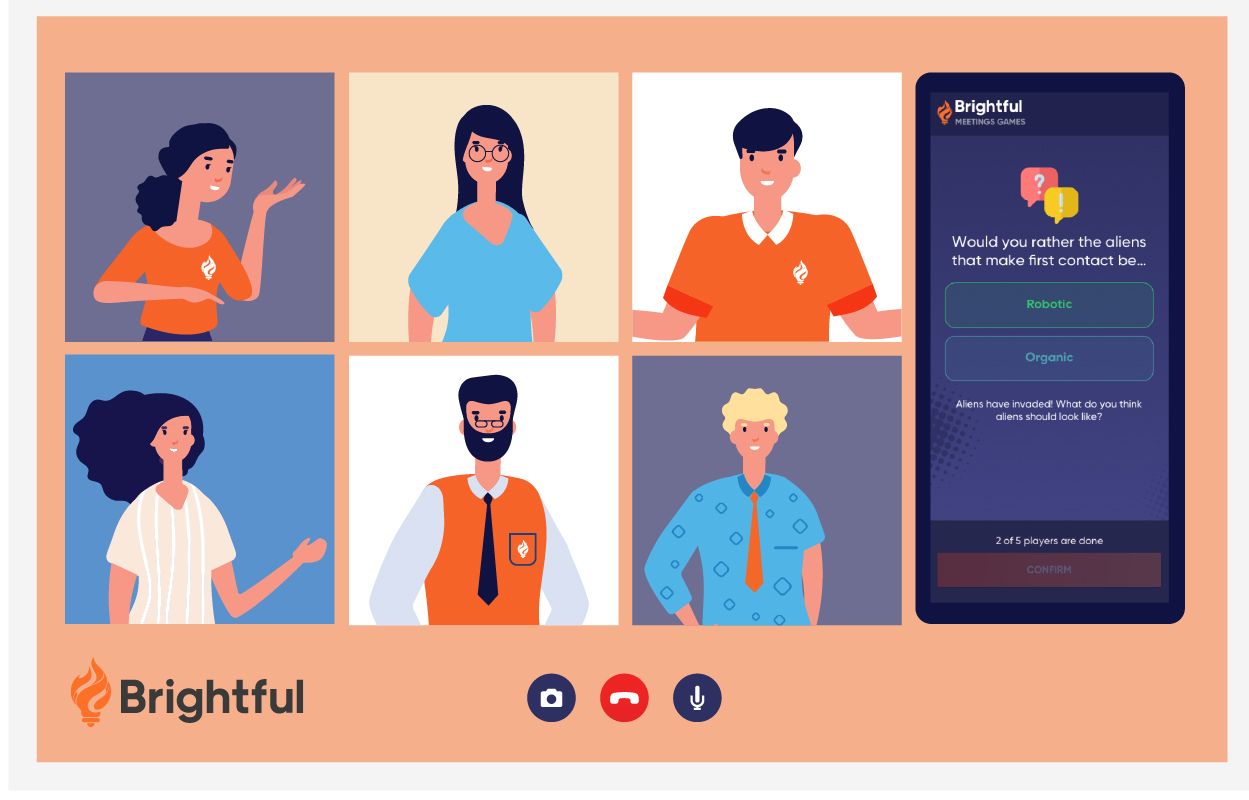 Bonus tip
If you love playing games with your friends online while using a microphone, you should also check out Brightful Meeting Games. It's the perfect place to find party games, ice breaker games and card games. It's free and doesn't require any downloads.

The Resistance: Avalon
Go on epic journeys in this game based on a medieval setting. Will you be on the side of good, fighting as a loyal servant of Arthur? Or will you be a minion of the evil Mordred. Keep your identity secret and try to figure out who is on your team before it's too late! This game is very intense, and will keep you guessing until the very end.
You can read more about how to play Avalon here