Everybody knows this game, and there's a reason why it's so popular. Charades is a classic games night choice because it can get super silly super fast. The game requires you to stand up in front of everyone, and act out a book title, famous person, movie title etc. This instantly breaks the ice and puts people outside of their comfort zones. Although you may not be comfortable acting in front of people (even your friends or family), once you realize frantically waving your hands around with crazed facial expressions is all part of the fun, you won't be able to resist joining in!
How to play Charades
What you'll need to get started:
Notepad and pen to keep track of the scores
Charades phrases, either written them out yourself or you can use the word list included below
Stopwatch to keep time (your phone usually has a built in timer)
Here are the rules of charades:
Choose a player to start. The player thinks of a word that the others should be familiar with.
The player then acts the word or phrase they've chosen in front of the other players
The first person to guess the word or phrase gets a point
And that's it! I told you the rules were simple, but that doesn't mean the game isn't fun. If you have a large group of people, you can also play as teams. The two teams guess the same word and the first team to guess their word correctly wins.
More fun Social Games
Charades is a great game to play with friends. Because it's a social game, you'll often be able to build strong relationships while also having a lot of fun. If you're looking for more games to play you can check out Brightful Meeting Games.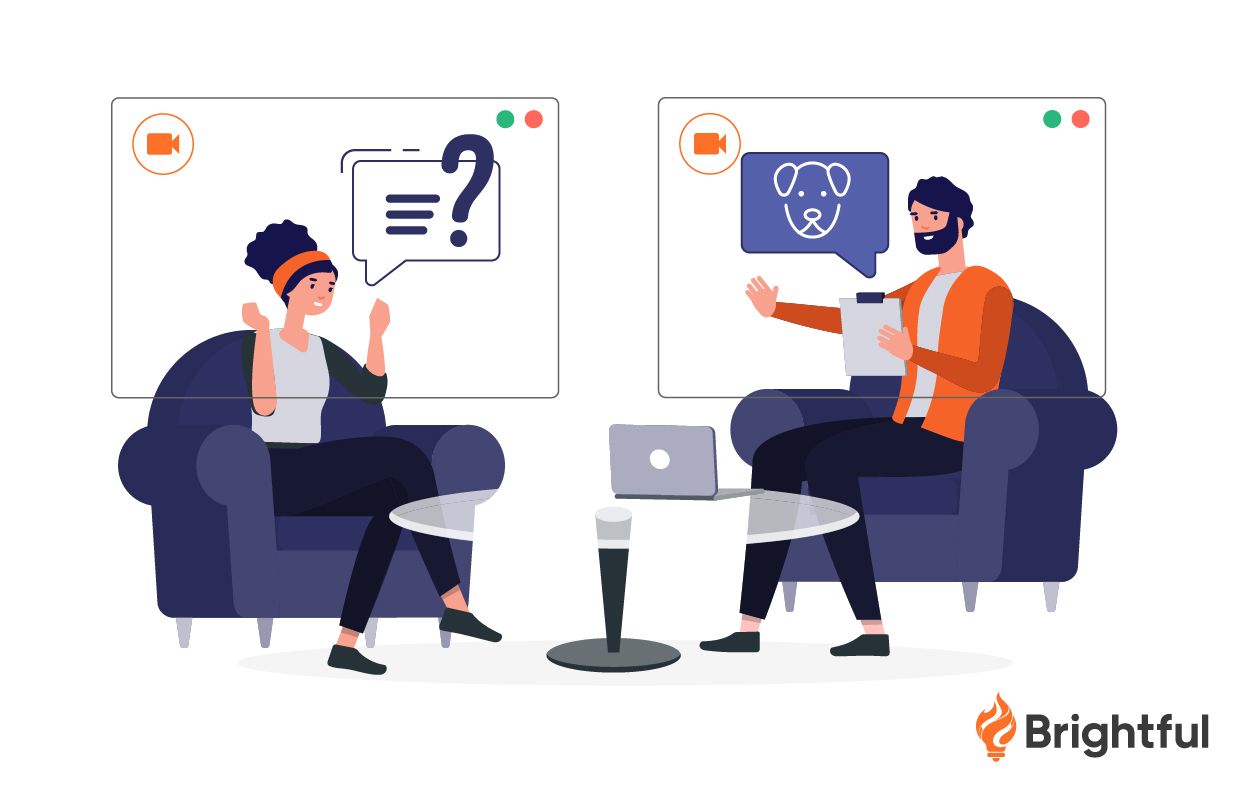 Charade Word List
To help you get started, here's a massive list of words that you can act out. Simply pick one at random, or choose one that you like.
Fish
Rocket
Frozen
Table
Elbow
Pasta
Bird
Desk
Jail
McDonald
Bank
Volleyball
Elephant
Hand
Foot
Pizza
Airplane
Office
Ankle
Moustache
Iron Man
Index finger
Candy
Iceberg
Mouse
Watermelon
Salad
Horse
Bee
Phone
Toes
Knive
Chair
Pepper
Bus
Jedi
Spiderman
Chocolate
Bear
Helicopter
Penguin
Knee
Tree
Wonder Woman
Batman
Death Star
Pool
Raccoon
Onions
Yoga
Dress
Orange
Castle
Fire
Beans
Pancake
Flower
Fork
Butterfly
Hair
Lion
Bicycle
Donut
Lake
Roller blade
Oven
White House
Sushi
Skateboard
Peanut
Ship
Titanic
Sloth
Aladdin
Computer
Ice cream
Burrito
Apple
Darth Vader
Pumpkin
Cat
Turtle
Pear
Coconut
Stadium
Bread
Leg
Head
Church
Wind
Volcano
Parachute
Harry Potter
Alien
Eye
Glasses
Train
Shoulder
Thor
UFO
Superman
Spaceship
Playground
Dinosaur
Truck
Spoon
Waffle
Bed
Car
Moon
Teeth
Rain
Boat
Hat
Sun
Bowl
Cake
KFC
Earth
Eye brow
Dish
Nose
Stars
Pie
Butt
Neck
Skyscraper
Water
Banana
Strawberry
Eagle
Shark
Hospital
Toy Story
Grass
Ant
Carrot
Steak
Cow
Beach
Dog
Grapes
Kiwi
Noodle
Cup
Chicken
River
Sea
Minions
Pencil
Paperclip
Pancake
Bat
Painting
Taxi cab
Chair
Egg
Sticky note
Paper clip
Squirrel
Swim
Golf
Soccer
Football
Basketball
Run
Baseball
Karate
Boxing
Hockey
Cricket
Canoeing
Doctor
King
Clown
Cook
Police
Knight
Wizard
Scientist
Hunter
Queen
Celebrity
Thief
Priest
God
Monster
Guitar
Glue
Rugby
Heart
Monkey
Spiderweb
Curl
Monday
Cell Phone
Schoolbag
Snowman
Ball
Ferry boat
Tarantula
Bacteria
Motorcycle
Watch
Duck
Water bottle
Lacrosse
Keyboard
Owl
Umbrella
Hot dog
Scarf
Cushion
Frog
Bat
Coat
Butcher
Coffee mug
Notepad
Bow
Crab
Celery
Sofa
Seaweed
Jellyfish
Sneeze
Jelly
Fireman
Paperwork
Shake
Bridge
Light
Ambulance
Sledding
Broom
Diving
Shirt
Worm
Softball
Candy bar
Calendar
Cheese
Ice Hockey
Cream
Clock
Smiley face
Mechanic
Cycling
Newspaper
Alligator
Nurse
Leaf
Desk lamp
Clipboard
Furniture
Stapler
Sheet
Drum
Ice
Coffee cup
Pen
Kitchen
Jacket
Piano
House
Family
Spider
Spider web
Unicorn
Ocean
Plane
Zebra
Money
Calculator
Bra
Workload
Paper
Candle
Home
Skiing
Work
Fax machine
Teacher
T-shirt
Sky
Painter
Hair Brush
Sandcastle
Cookie
Flame
Musician
Hot cup
Blanket
Bucket
Scratch
Space rocket
Teddy bear
Towel
Girl
Bubble
Binder
Hair Gel
Bark
Bike
Smoke
Feather
Rabbit
Hammock
Polar Bear
Woman
Hammer
Employee
Clam Chowder
Bunk Bed
Dancer
Rock
Skull
Artist
Pillow
Coffee
Carpenter
Surfboard
Feet
Rainbow
Ghost
Bamboo
Boredom
Wheel
Plate
Tooth
Video camera
Hairdresser
Bandage
Secretary
Vanilla
Rocket ship
Mummy
Sundae
Snowboarding
Bubblegum
Night
Book
Fisherman
Dog leash
Milkshake
Drawing
Pay cheque
Whale
Notebook
Builder
Sailor
Laptop
Pencil Case
Toothpaste
Tie
Fly
Inchworm
Tennis
Socks
Octopus
Ears
Jeans
Pants
Sunglasses
Platypus
Stairs
Goosebumps
Kiss
Shoes
Table tennis
Legs
Pens
Thermos
Clothes
Lips
Amoeba
Apathetic
Avocado
Baggage
Bakery
Banker
Barge
Beanstalk
Best Friend
Blond
Blood
Blueprint
Body odor
Boulevard
Bouquet
Boxing
Bride
Cake
Candle
Candy Cane
Candy Dish
Cane
Canoeing
Career
Cargo ship
Cheer
Chef
Chess Set
Chicken pox
Classroom
Closet
Coastline
Coil
Computer
Conspiracy
Corn Dog
Couch
Cricket
Crustacean
Date
Death Star
Decoration
Disconnect
Doll
Dollhouse
Download
Dream
Drone
Dust
Earthquake
Earthquake
Egghead
Epitaph
Exhausted
Fairy
Farmer
Freelance
Frost
Froth
Furnace
Giant zit
Gown
Hockey
Human
Husband
Injury
Jaw
Karate
Lace
Lawnmower
Lawyer
Living Room
Lorry
Lullaby
Lunar Rover
Meditation
Miner
Minimalism
Mirror
Moonwalk
Moonwalking
Mower
Mugshot
Mushroom
Nanny
Neurology
Newspaper
Nightgown
Noise
Overqualify
Overtime
Owner
Patio
Pavilion
Payphone
Pest
Philosophy
Piano
Piano Bench
Piano Stool
Piano Wire
Pizza Sauce
Plank
Plankton
Plantation
Point
President
Prize
Psychology
Punctuality
Rabbit
Redundancy
Religion
Reservoir
Salary
Sandbox
Scepticism
Season
Slacking
Snowman
Stopwatch
Storefront
Stressful
Superhero
Telephone
Toaster
Tow Truck
Unemployed
Unhappy
Vacation
Waffle
Warmth
Wedding
Wheelie
Workaholic
Yoga
Zebra
Zoo keeper
Dress Shoes
Handcuffs
Hiccups
Hypnosis
Jello shot
Mindfulness
Mysterious
Softness
Stress
Worries
Flock