Trust can take a while to develop among coworkers. It gradually happens when you meet between lunch breaks and share some small talk, swinging by a colleague's office to ask for clarification on the project, or when you see a picture of their family on the desk. Due to COVID-19, employees all over the country and world are stuck at home. It has made it necessary for them to learn how to navigate a remote office space.

As you could imagine, it can be arduous for your employees to develop trust among each other or even maintain their existing bonds. So what can you do to help them?

The difficulty of developing trust
Over the past couple of years, a significant number of companies have decided to recruit remote teams even without a pandemic, forcing them to adapt to the changing nature of business.

Although one of the most considerable hurdles that remote workers face is developing a close bond with their fellow remote workers. It can be challenging to make connections with people who only exist through chat messages, emails, video calls, and profile pictures in your company's team management platform.

Remote working managers need to take caution and make an effort to promote trust between remote workers and establish a robust company culture among the team. It is possible to pull this off, but it is going to take some serious commitment and ongoing focus.

Here are ten easy ways to build trust with your remote staff.

1. Use Virtual Coffee Breaks
Virtual work can leave a person feeling as if they are always online. Make sure your employees do not get overwhelmed from all the work and being online each day. Take the time to create some positive vibes and let the team take time to get to know each other on a personal level.

Look over your schedule and include some informal "coffee breaks'': where your team can sit around and discuss anything they feel comfortable with that does not have to do with work. If there is anything special happening in one of your remote workers' lives, such as birthdays, work anniversaries, or other important life events, celebrate them by offering congratulations.

Trust starts to develop when a warm personal relationship along the side of a productive working one.

Another thing you should remember when working with a remote team. It is currently a very stressful time for your employees. The number of things they are concerned about, such as family, work, and global issues, can make them feel overwhelmed. Schedule for a half-hour break that allows you to ask them some simple questions. Asking them how they are doing has the potential to improve their mood. It also further improves your relationship with your staff and causes trust to develop further.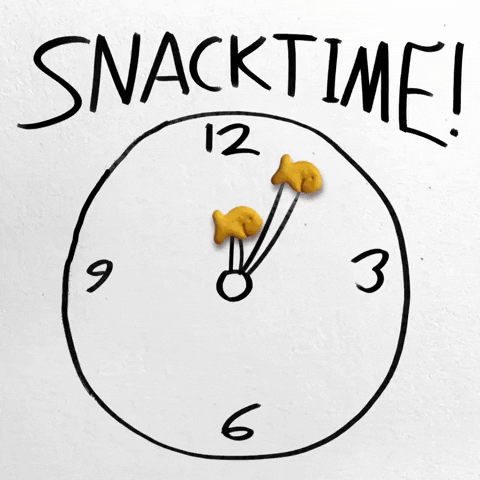 2. Let them coach each other
Allowing your employees to self-manage means they become more interested in learning how to do their work more efficiently. That means there is less need for a centralized function to retain the whole team or help everyone develop new techniques for remote working. Instead, allow your team to freely share tips and tools in what transforms into a peer-to-peer network structure.  

This will have everyone communicating and learning from each other, leading to building trust in each other.

That means using Communities of Practice for anything that involves things like design, management, remote working, and so forth. If someone is having trouble understanding something, there is a good chance that someone else on the team has already undergone a similar experience and may have a solution to it. The issue can range from attempting to figure out the best solution for remote working to locating the best chair to sit on while working remotely in your home.

The idea here is to create a network that is always there to help each remote team member. A support network means time is not wasted trying to come up with new tricks, and more importantly, that everyone feels supported as they continue to do their work. Hence it leads to trust developing among your workers.

3. Use video conferencing
Face-to-Face communication is crucial for human interaction. Remote working can make that challenging since the workers are not in the same room to interact with each other. Fortunately, technology has allowed us to get around that issue with webcams and video conferencing software. Webcams have become an acceptable alternative in the modern world and grant your remote workers to place a face on the people they are working with daily.

Encourage everyone on the team to use webcams so the remote team can see each other faces during these virtual meetings and teleconferencing. Doing so will allow them to develop connections and trust among each other. They will also understand more about what they are being told instead of having it lost in translation through text messaging.

Consider allowing some time at the start and end of the video meeting for some casual chit-chat and catching up. These types of talk are not a waste of time, since it allows your team members to develop bonds by opening up to each other and finding interests that permit them to connect.

4. Formal and informal channels
Never limit your team to merely prescribed and normal working channels. Use this time to conduct an experiment and see what works best for your team. Try to look through various web communication software, online collaboration tools, and other remote solutions to develop channels that are suitable for your team's needs. Consider making both a formal and informal working channel to allow some variety on the team. Doing so will permit your team to not only get their work done but have someplace where they can casually develop connections.

5. Remote team building activities
For most companies, some of the best team bonding experience does not occur within the office space. They happen when employees participate in a sports game, happy hours each Friday, or the company's big holiday bash. While it may seem like it's impossible to host fun team-building activities by remote working, that is far from the truth.

There are several ways for you and your remote team to conduct team-building activities. Here are some ways you can go about this:

Host a remote video happy hour where everyone enjoys their favorite drinks
Set up a group trivia tournament.
Play some online games
Stream and movie together
Attend a virtual concert.

6. Agree on response times
It is crucial to balance responsibility and flexibility during this moment of remote working. Make sure you are offering your employees enough time they need to deal with family matters and other pressing issues they have in life. You should encourage open communication and standards when it comes to response times and schedules.

Allow your employees to communicate regularly and clearly explain at what times they will be online or offline and the best methods to reach out to them in case of emergency. Offering them these options will be flexible enough for them to get things done on their end but responsible enough to enhance the element of reliability and accountability necessary for increase trust throughout the team.

7. Provide background information
For remote working environments, it can be challenging for team members to establish credibility among their colleagues. That is especially trusting if the teammate or team as a whole is relatively new. Bridge the gap by posting background information or resumes of the team members in a centralized area accessible to everyone, both internal and external.

This offers everyone a chance to learn more about the people they are working alongside and helps to establish credibility, competency, and trust throughout the experience.


8. One-on-one conversations
Pairing up two team members randomly on the same team for a short one-on-one call is an excellent way to allow them to develop trust. It offers a brief chance for people who normally would not speak too much to get to know each other, especially if your team is significantly larger than most.

During these calls, employees are encouraged to speak about their lives, hobbies, and anything else they are interested in. You could also have them do short activities or play a game during these calls. These are not meant to be work calls. It is all about recreating that valuable watercooler time where coworkers can chat and something about each other, leading to trust-building in one another.

9. Ask for feedback
Show your staff that you care about how your employees are feeling by asking them for feedback and questions. Requesting more communication from your team can be valuable if your employees have recently moved to a remote working environment. There is a good chance that your employees will have concerns, along with helpful ideas and suggestions. To make things smoother, create a poll where everyone can check off which question they want to answer the most.

10 Instill clear guidelines
One of the many ways you can break trust in a remote environment is through inadequate project guidelines and direction. It is easy for these elements to get foggy in a remote working environment. Reinforce reliability and communication by concentrating on clear, direct guidelines when it comes to projects.

Offer enough instructions and check-in with your team every step of the way to make sure that your workers understand their set project tasks. You need to ensure that trust does not degrade because of poor communication when it comes to guidelines.

Conclusion
Each of these methods will ensure you have an easy time developing trust among your remote staff. Trust is required during these remote working environments to ensure that work productivity continues to flow smoothly. So use these tips to develop trust among your team.