If you want to ensure your remote team is maintained successfully, you need to address every minor change that comes with transitioning over to a virtual workplace. Remote working is going to become a part of every business future, and more people are deciding to work remotely due to the excellent benefits it has to offer. That means that companies need to learn the best ways to maintain a successful remote team.

While, in some ways, the management for a distributed team is somewhat similar to managing them on-site, there are still enough differences that need to be considered. For these reasons, we are going to reveal the secrets of managing a remote team to you.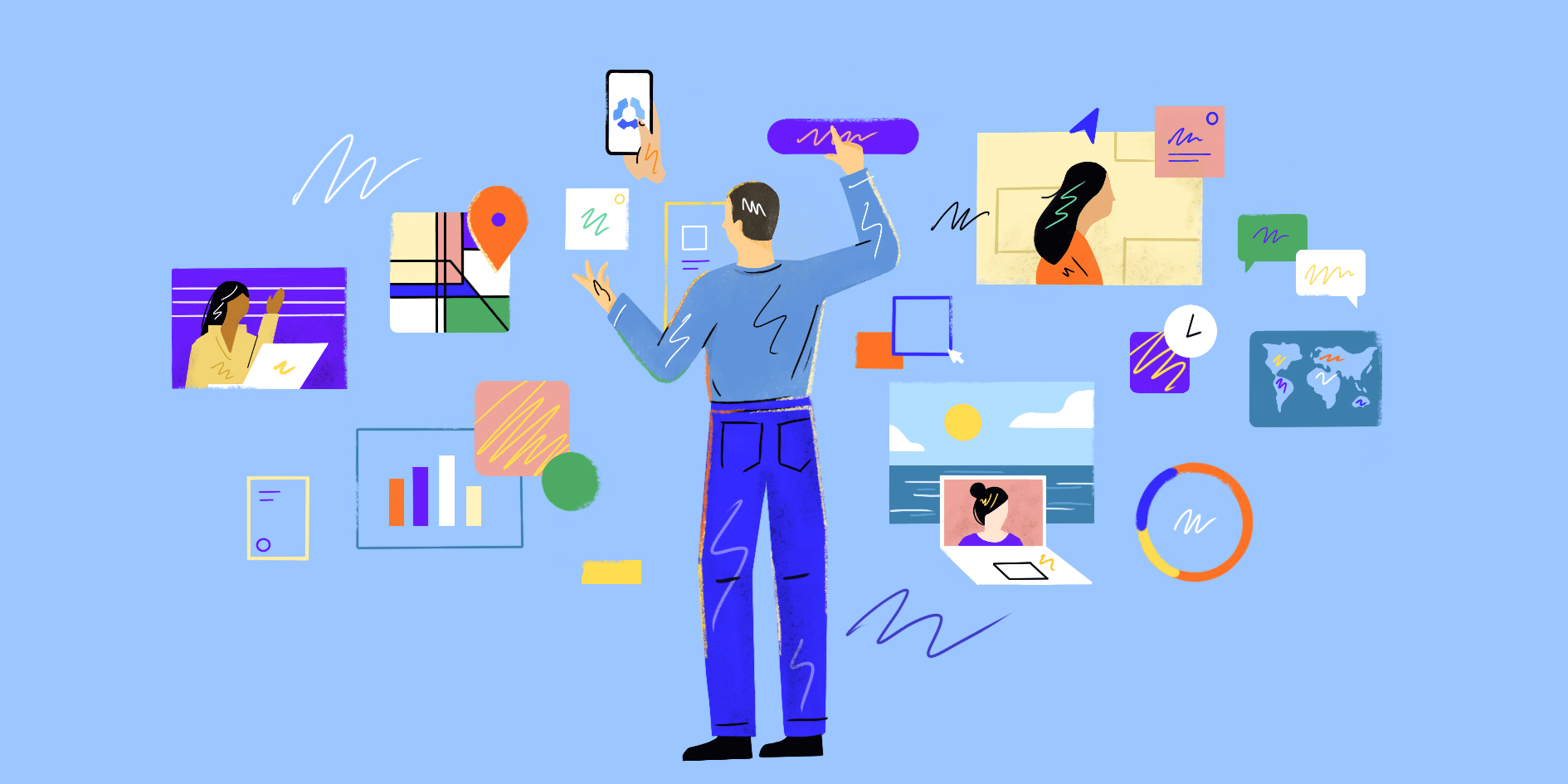 Become organized
Most remote work can be handled online as long as the task does not involve hands-on interaction with any physical handling of assets. While design and planning meetings are still more effective in person, it is still possible to have these meetings conducted decently enough from home with screen sharing and online whiteboard tools.

Any organization that has set a robust set of guidelines and operating procedures should be capable of swiftly setting up a functional remote working team or transition into one. In truth, one of the management challenges that remote working environments tend to face is the lack of leadership than technology. If the managers in charge have an excellent relationship with their staff, they should be able to quickly gather their remote employees whenever there is an issue that needs taken care of.

Determine personal responsibility
Before managers can hope to determine what is expected of their remote employees within a changing environment, they need to start looking at what is expected of themselves. That all comes down to the specific circumstance they find themselves in.

When it comes to a  remote setting, the interaction between your remote team members may no longer be as much as those co-located teams. Hence, one of a manager's most critical jobs is to clarify what's necessary from everyone. Doing so should ensure that everyone is clear about what is demanded of them and how they are connected.

Leaders need to understand their roles in applying the rules of the organization fairly and consistently. Additionally, they need to have the responsibility of making sure every employee has access to the resources they need to get their work done and to the manager when there is an emergency.

Develop a team atmosphere
Just because the entirety of your team spread across the world does not mean you are not a team. It's called the remote team for a reason, not remote solo. You have to make sure that everyone is aware of that. To properly develop a team atmosphere among your remote workers, consider holding some team-building activities online when possible. Celebrate team success stories, what they have achieved that everyone can be proud of.

Take the time to issue out some internal newsletter that keeps your remote employees informed about new team members, upcoming events, company policy updates, achievements, or project plans. Remain transparent with your remote employees and try to involve everyone as best as you possibly can.

Communication is key
When employees work in the same place as their leaders, it is much easier for them to walk over to their manager's office and ask about something concerning a project. However, when it comes to working remotely, your team members will not always have access to you since they are not always aware of where you are at a given time. Hence, tell your team that you will keep an open line of communication to remove any communication barriers.

The best way to make sure that communication occurs frequently is by blocking certain times of the day and informing your remote team that they can schedule short sessions with you during those blocks. You could use an online calendar tool that allows remote workers to make an appointment during those allotted blacks you offered for communication purposes. That way, everyone will know when you are still available and when you will be busy having a meeting with one of the remote employees.

To ensure that your entire team is clear about how communication is supposed to happen within your remote workforce, consider developing a communication strategy. Doing so will determine the number of meetings you shall have with your remote employees. For your approach, look for issues that need addressing, such as limiting noises in the background, proper decorum around what team members can have in their backdrop during video conferencing, and anything else you can think of.  

Set up proper working hours
Chances are your remote team spread across different places around the world. That means everyone is waking up and starting their work at different times from each other. That can be a bit troublesome if any one team needs to contact one of their team members concerning a task or project. There are times when you need to call team meetings as well, so setting up video calls where everyone can participate can be tricky due to these time zone differences.

To get around this, consider seeing up a calendar with international holidays. You may also need to pay close attention to any religious holidays that concern your remote team. Communication those particular days with the rest of your remote team so everyone is aware of when they are going to be available to the rest of the team. It should help prevent any misunderstandings and staff shortages from occurring.

Remember, one of the many benefits for employees to work remotely is the freedom to work whenever they want. Which is a fine thing since people should work whenever they feel the most motivated to do so. Although, it can be helpful if remote workers agree on a particular time frame.

For instance, let's say one of your workers from New York works 8 hours between 11 Am until 6 Pm EST every Tuesday and Thursday. While it may not be too specific, it does offer your worker to maintain their flexibility and permits you the opportunity to know when they will be available for everyone to reach out to. You should also determine when someone may not be available.

Having a set of no working hours shall help secure their private lives and sleep. That means non one on the team will be expected to be on the clock 24/7. Something like this is especially vital if your remote team spread in varying time zones.  


Reward excellent work
Who doesn't like being rewarded for all of their hard work? Employees are more likely to remain with a company if they are shown appreciation for all of the hard work. With remote workers having tons of other job opportunities available to them, you need to ensure that they are happy working with your company.

Similar to what you would do for an office worker, reward your remote teams for their contribution to your organization. It could be anything you consider, such as bonus payments, gift cards, and so on. You could also agree to set up a reward system that offers people to reach a certain level of achievement, and once they have met those goals, you can reward them. Another option would be to send them an offline gift with a thank you note for their hard work.

Do not overload your employees.
When your employees are working on-site, it can be easier for the manager to see that the employee is overloaded with work. Signs you would expect from an overworked employee could include them skipping out on lunch or leaving late every day. However, when it comes to remote employees, you won't have a similar insight. If proper care is not being taken, employees could end up being overloaded and burnt out.

If, for some reason, you have no choice but to send a remote employee an urgent task, inquire about how it could impact their other deadlines. The remote worker may then offer you an idea of how much extra time they need to add to the task that is going to be affected.

Furthermore, encourage your remote employee to not overload their fellow team members with emails. For example, a "reply all" can send communication to people that it does not concern. That forces another take on the employee by needing to filter emails that they should not be receiving in the first place.

Foster social interaction
Social isolation can become a severe issue if not addressed suitably among your remote workers. The transition to working at home prevents them from interacting like they typically do with their colleagues in an office environment. To ensure that your remote team is successful, you need to encourage them to often socialize with each other.

As a manager of a remote team, you need to think up ways that prevent the chances of your team members suffering from social isolation. There are all sorts of ways that it can be done through the creative use of technology to stir up engagement. For example, you could conduct a Coffee break, where employees take some time to interact informally by sharing information and news not related to work. Taking some time to play some games can also help with getting everyone to bond and relieve some stress from work.

Conclusion
The best way to ensure your company continues to operate smoothly is by maintaining a successful remote team. Keep in mind that these remote workers have other opportunities they can chase, so ensuring they have a reason to stay with you is crucial. That said, if you do succeed in winning them over, you will have a successful team that remains productive and happy with your company.