Throughout 2020, employee wellness became a massive concern for managers. As shown by recent figures, millions are lost each year because of work-related stress, depression, and anxiety. According to the American Institute of Stress, over 80% of people feel stress while on the job. The report also claims that there was an increase in workers calling in sick of feeling physically ill from stress.
Furthermore, we are witnessing a time where remote work is becoming more adopted by many companies. Upwork has estimated that 1 in 4 Americans over 26% of the US workforce will be working remotely throughout 2021. They have also claimed that 22% of the workforce shall continue working remotely by 2025. As a business leader who is managing a remote workforce, it should be looked into how your organization is promoting and maintaining the wellbeing of its remote workforce.
While remote work does provide a long list of benefits, it does come with another set of challenges and pressures. Sure, your workers are escaping the need to commute to work every day, and dealing with office politics, other issues are creeping upon them. The feeling of isolation, the lack of connection to their organization, and the inability to properly balance their work and life healthily.
As a remote manager, you need to become more aware of the importance of the well-being of your remote employees. You need to make an effort to ensure that your remote team is taking care of themselves and not overdoing it. While it will take some time and effort to promote wellness among your remote employees, it's entirely worth the time and effort. Here are several ways you can promote and maintain the wellness of your remote workers.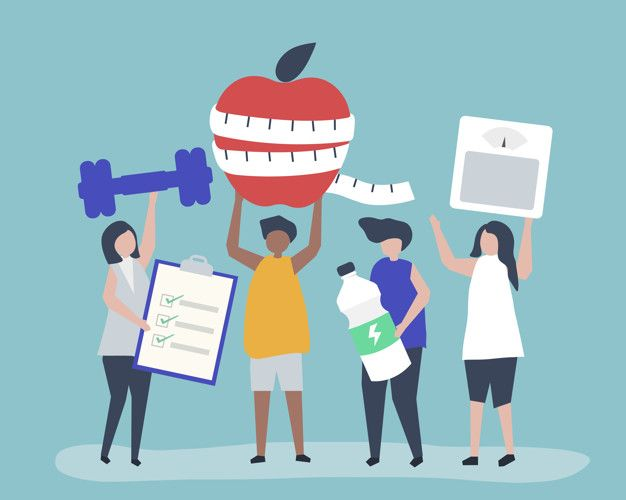 Provide resources on how to create a home workspace
Some remote workers don't have a proper home office space or even a comfortable chair for them to sit on for the whole day. Remote avengers need to assist their remote employees by sharing information that can aid them in creating a space that allows them to work in peace and comfort. Even if the spot they have chosen isn't the most ideal area for working, employees can still make some setups more secure and comfortable with just a few minor adjustments.
To make their workspace healthier, advise them to choose a spot that provides them with natural sunlight. Receiving a natural source of Vitamin D from sunlight enhances the immune system, which assists in resisting seasonal depression, and better sleep by keeping the employee's circadian rhythm in balance. If there are no proper places to set up an area where they can work, consider using a mirror. The mirror can be positioned to reflect the sunlight through other parts of the room, increasing the warm feeling of the sun all over the room.
Encourage employees to form bonds
It's not much of a surprise that developing a lasting relationship with someone can be one of the most fulfilling aspects of anyone's life. It's also an excellent way to promote wellness among your remote workers. There is even some recent research showing that when working in a team, friends outperform total strangers.
Researchers from Ohio State University compared over 26 different research studies and discovered that they are capable of coordinating tasks far more efficiently than strangers. The reasons being due to them knowing each other's strengths and weaknesses, which means they know how to divide the work in the best possible way. According to the author of this research paper, working together with friends is not only something that makes us feel good but can result in the task being of better quality.
Remote work increases the chances of lowering employee engagement, which is why managers need to prompt employees to care more about their work by encouraging them to foster relationships with their colleagues. Knowing that you have a group of people to support and appreciate you can go a long way to improving their performance and productivity. Social interactions cause the human body to release oxytocin, otherwise known as the love drug.
According to a neuroscientist, humans are social creatures, and the brain has transformed to ensure the survival of our species. The brain functions at its best when people are interacting and connecting. Social interactions can lead to reduced stress, depression, and anxiety, all while boosting happiness and content.
When it comes down to it, having friends in the workplace makes the employee better at their job. It boosts communication and collaboration, along with ensuring the worker is far happier. Come up with ways that ensure your remote workers can get together and develop these friendships. If you have a new hire, implement a buddy system where one of the remote employees can guide them through the day and remain in touch with them. Start virtual lunch breaks where people pair up in small groups and chat amongst each other. Anything that ensures these relationships are created will suffice.
Invest in wellness activities
If your budget allows you to, consider coming up with a way that enables your team to come together for a live session of wellness activities. You could set up a virtual class that teaches your remote employees how to meditate or perform yoga exercises. Physical exercises with a trainer coaching everyone through the team are also optional. If you manage to set these classes up with a professional leading the process, you'll see an improvement in your team's overall wellness. Practicing mindfulness that is connected with several aspects of overall well-being can assist them in diminishing stress, improving focus, and better relationships.
To set a program like this up, reach out to your remote team and see how many of them would be interested in participating in one of these online meditation courses. There are many virtual meditation classes online that perform virtual lessons. Guided meditation provides a long list of benefits, such as better sleeping, enhanced metabolism, reduces stress, better cognition and mood.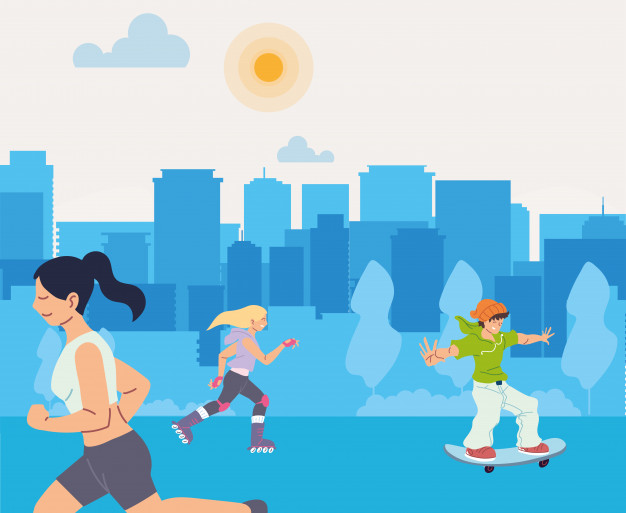 Promote wellness with swag
Promoting wellness among your remote team can be a seamless process if you manage to get the right tools on hand. While most of your remote employees will have the motivation to improve themselves, sometimes it doesn't hurt to have something that gives them an extra boost to achieve their goals. Furnish them with the support they need with wellness gifts that can assist them in their endeavors. Not only will this increase your employee's wellness capabilities, but it also offers you a way to show them appreciation while increasing their loyalty to the organization.
There are plenty of items you can provide them to help improve their wellness, such as workout equipment, tracking devices, water bottles, workout clothing, stress relievers, and more. It does not require you to spend too many resources, and it's something that will ensure they have the items they need to keep their wellness levels maintained.
Team-building activities
Team-building activities are an excellent way to have your remote employees slowly break the ice and get to know each other. It also provides you with a way to ensure they continue to communicate and improve their relationship with each other. These team-building activities can be pretty much almost anything, from playing online card games to trivia and more. The games provide them with a way to release stress and have something else to do besides work whenever they gather for the daily online meetings.
Here at Brightful, we provided an assortment of online games you and your remote team can play together. From games like Draw It, Werewolf, Question of the day, Trivia, and more. Best of all, these games are customizable, so you can make something that suits your needs and even share it with the rest of the Brightfull community. The community is also filled with hundreds of customized games made by other members, so you can search through there and choose one that manages to catch your attention.
Team-building activities will reduce that growing loneliness and prevent your team from burning out. These interactions will also continue to appear even outside of these activities. Team members will become more comfortable with speaking to each other about mundane things through the team's chatting platform.
Virtual Water Cooler
Recent studies have shown that 48% of remote workers feel lonely when working off-site, with 46% claiming that these conditions make them feel isolated. Remote workers tend to work in a way that suits their needs, commitments, and productivity. However, humans are naturally social creatures, and without frequent interaction and communication with other coworkers, their mood can worsen.
As the leader of a remote team, you need to ensure your remote employees are not having their wellness impacted by isolationism and loneliness. The best option you have is to create a virtual water cool through your chat application, such as Slack. Provide your remote employees with the opportunity to interact and exchange information and opinions about things not related to work. Prompt them to get to know each other and develop bonds. While this may seem like a simple way to promote wellness at work, it does have a significant impact on the well-being of your remote workers.
Conclusion
Companies need to take the wellness of their employees more seriously and provide them with anything they need to improve their health. While not every company out there can dish out some of the more expensive options, there are still plenty of minor things that can be done to improve their overall wellness. Take the time to speak with your remote employees and see what you can do to promote wellness in the team and organization.