Employee onboarding can be a challenging task. With more people transitioning over to working from home, the process is going to become even more complex. With most businesses transitioning over to remote working, most companies need to reimagine the way the onboarding process works.

The process of onboarding these new employees will pave that person and your team's overall success. As more companies are turning over to remote working to fill in the gap, it's crucial to have an onboarding checklist for remote employees prepared.

Whether it is the first time you have all worked remotely as a team or you have been remote for a while, introducing a new team member that you cannot interact with in person can be challenging at the start.

To assist you with a successful remote employee onboarding, we have put together a simple checklist that will ensure your new employee goes through a smooth onboarding experience.

Help new employees finish the paperwork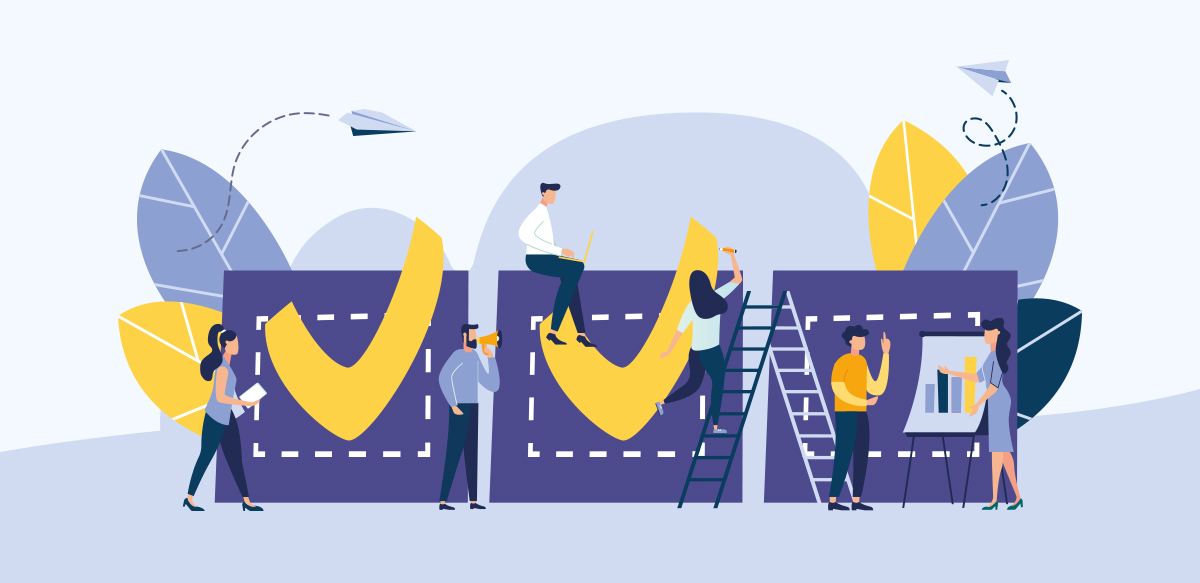 A process that everyone needs to deal with when working at a new company is signing employment contracts and other legal documents. Unfortunately, these can be a time-consuming process and require them to print, scan and email every copy or send them through the mail. However, when you are onboarding new remote employees, some of them may not have scanning equipment to achieve this.

To make the employee onboarding process smoother, consider using e-signature tools such as DocuSign or HelloSign. These tools will permit the employees to add their signatures digitally and share contracts with you in a secure system.

Employee handbook
A significant step when it comes to remote onboarding is sending employee handbooks that help the new team member understand the standard at which new hires need to operate.

The handbook you send them should include information about employment basics, workplace policies, and company culture. The human resource team should make sure the handbook is short and sweet. A well-written manual offers the new employee clarity on job descriptions, benefits they have as a new hire, and promotional opportunities. These handbooks can improve the overall onboarding experience and increase employee retention.  

Make sure to also include a remote work policy in the handbook. A remote work policy ensures the new hire understands what is expected of them from your company.

Make sure they have the right software installed
Your onboarding process needs to include the software and team collaboration tools the remote team needs for communication and conducting their tasks. Make sure every one of your remote team members has the appropriate tools installed before their starting day. It is also crucial to provide them with onboarding material such as manuals on how they get everything set up and use the software for their remote work.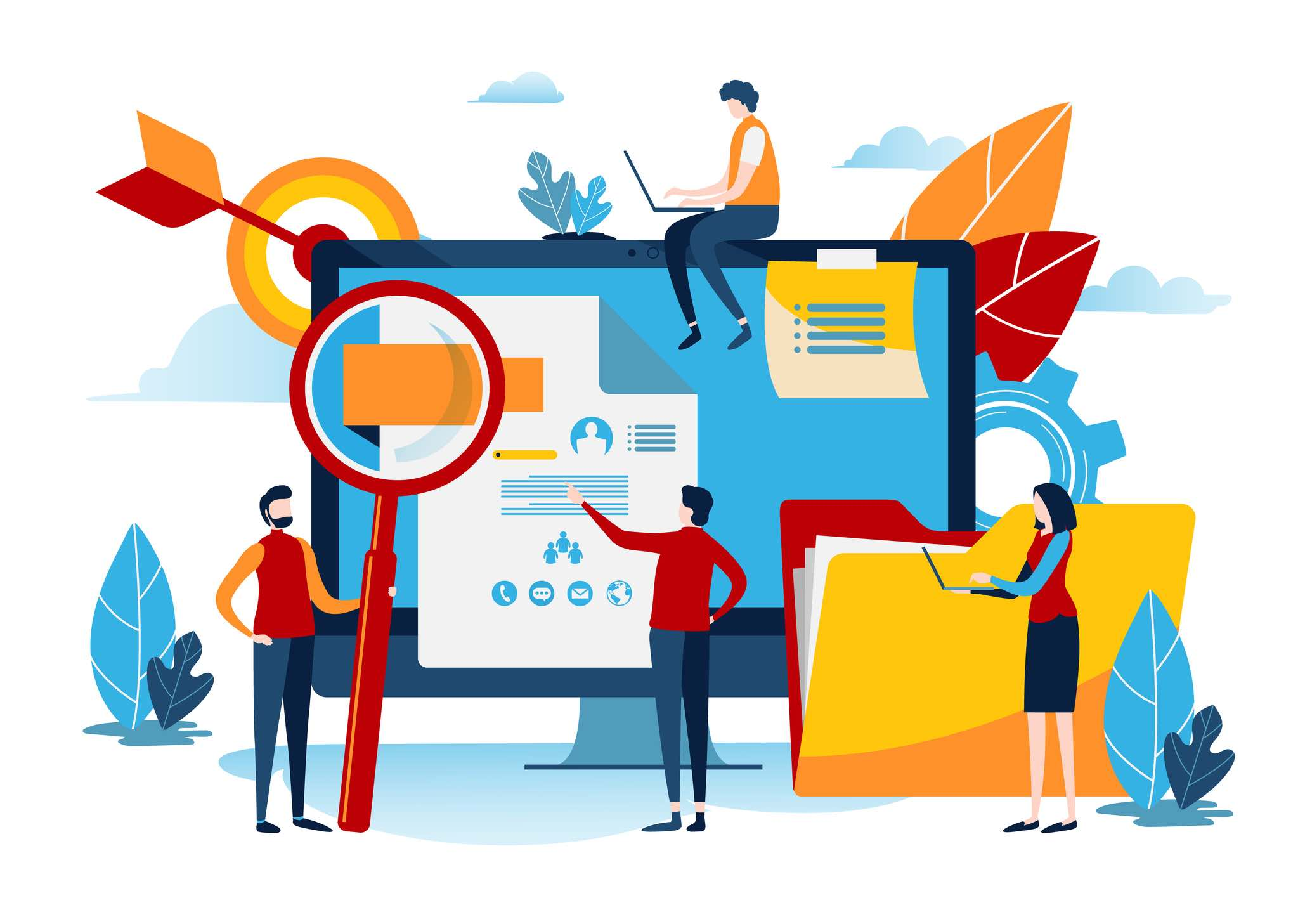 Here are some of the software you should have for remote working:
Work schedules
When onboarding a new employee, you need to be clear about the specific time blocks in which your remote teams need to be online and available. Some companies do not care when their remote employees work, as long as they deliver consistent quality work on time.

However, other companies tend to have less flexible policies when it comes to defined working hours. That is especially true when it comes to businesses that are hiring remote employees to collaborate and remain in communication with one another.

To prevent any misunderstandings from occurring with new hires, make sure to communicate your company's working from home policies from the get-go.

Time zones
During your discussion over expectations with working hours, it can be easy to overlook time zones. Employers need to ensure the new employee is fully aware of where in the world their new coworkers are located.  That will potentially prevent any confusion or frustration when it comes to availability, team collaboration, task management, and task management.

Furthermore, employers need to provide a team map that has every employee's time zone listed and the times they are available. You could come up with a shared or public calendar that displays every employee's availability to everyone. Having this in place will make future meeting schedules much easier to manage.

Welcomes and Introduction
This part of your remote onboarding process needs to be well thought out. Since this is the part where you need to go through an orientation process with your new employee. The entire process needs to be well-laid out and should help new employees feel welcomed, informed, and a part of the company.
Creating an employee onboarding video that includes information about the company's policies and procedures, various departments, job descriptions, team members, etc. is also a great idea.
Furthermore, you need to let the rest of your team know that someone new has been hired and will be joining you soon. Make sure not to wait for the first team meeting to introduce the new employee to their new teammate. Make them aware of this situation either through an email or group messaging right away. You can also include a few sentences that the new hire has typed about themselves.

Having your current employees become aware of the new hire will ensure they have a much easier time fitting into the team and comfortable with messaging them for assistance. You could also use virtual icebreakers that ensure everyone gets to know the new team member. It allows those awkward first-time introductions to become something new and exciting for everyone involved.

Another solid idea is to provide the new remote worker with an onboarding buddy who can assist them with getting started. That way, they are not forced to figure out things by themselves, and the onboarding buddy can guide them through the entire working process.

Create a two-week plan
Remote workers take a while to onboard due to them not being in the office space with their coworkers. To deal with this, develop a plan that sets up your meetings in advance, filled with agenda, video conferences, and so forth. That should reduce the amount of stress and anxiety new hires can experience and ensure they are getting introduced to all of the team, processes, and projects that shall be a part of their daily work.

Employee team building
Make sure to balance your meeting sessions with some informal discussion and team-bonding exercises. You can also have virtual coffee breaks with your team to give them a break and catch up with each other, allowing the new hire to get to know everyone better. Give them time to have one-on-one meetings while playing a short game as well.

Here at Brightful, we offer some exciting games that can help your team get together and bond over a good time. These games will ensure new employees get to know their new employees better and ease them into the group.


90-day roadmap plan
During the onboarding process for a remote employee, you need to set some clear goals to prevent the new hire from becoming lost or overwhelmed. Creating a 90-day roadmap plan is an excellent way to ensure the new hire remains engaged and productive while working towards a clear and defined goal. The roadmap can be formatted in any way you like. It simply needs to have a list of actional tasks that the new hire can accomplish within those 90 days.

The roadmap plan also permits the employer to give recognition to the new hire early in the onboarding process. That opens up some space for the new hire to succeed early on, which can be a real confidence boost and improve loyalty with the company.

Check-In calls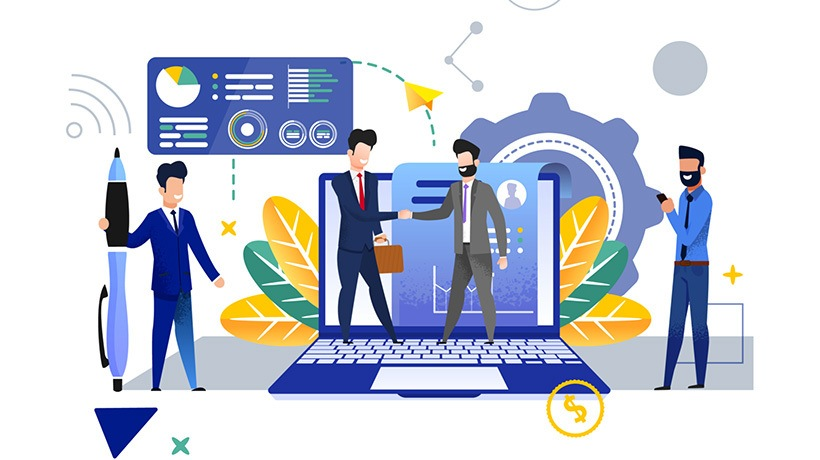 Joining a new company can be overwhelming for most people, especially if you are a new employee entering unfamiliar territory.  As an employer, you should set aside some time in your remote onboarding checklist for communication with the new employer after the first week has passed.

Talk to them and see how they are doing so far. Ask if they need any assistance or have further questions related to their jobs. You can even transition into an informal discussion and talk about other topics not related to work to ease them a bit. These check-ins should be done either weekly or biweekly.

Doing all of this will allow your new employee to feel supported and prevent them from feeling overwhelmed with all of the tasks. Additionally, it allows you to discover if they are settling into their new role and working productively.  

Ask for feedback
If you are not too experienced with running a remote team, there will be times when you may experience some bumps in the road. To improve on this, you should ask your new remote employee to pay close attention to the process and let them tell you what worked for them and what fell flat. That will allow you to improve the process for any future hires.

Conclusion
Remote employee onboarding may be different than the traditional office way, but it doesn't need to be anything over complicated. It might take some time getting used to, but once you manage to get a hold of it, you'll be onboarding new employees very quickly and smoothly. The checklist we have provided should help you get started on your hiring process.