One of the many reasons why remote working was steadily growing in popularity was due to the practical way it supported an employee's mental health. The benefits provided by working from home would reduce stress from having to commute and improve work-life balance. The pandemic caused the accelerated adoption of remote working and has caused the industry to shift in ways most were not expecting. In fact, over 4.7 million people are working from home in the United States alone. With the number of employees working from home, employers need to shift their usual operations to accommodate their workforce.

Of course, with the stress and anxiety caused by COVID-19, working remotely has become somewhat of an issue. The number of people working from home for the first time is experiencing anxiety, loneliness, isolation, burnout, and other mental health issues. The impact caused by mental health is something that business leaders cannot ignore. Around 70% of employees have stated that the pandemic has increased their stress levels throughout their whole professional career.

Helping remote employees manage their mental health can be one of the most challenging things for an employer. However, organizations need to commit to helping their employees deal with their mental health issues. Here is how you can support the mental health of your remote employees, regardless of where they are located.
Set up mental health training and sessions.
Business leaders need to start making an effort at taking their remote employees' mental state just as seriously as they would for physical health. If your employees begin to experience anxiety that would not be able to perform at their best and will require some time off to recover from their problem. Of course, mental health needs to be normalized among your team. Too many people still see it as a stigma and are unwilling to seek out help.

That means your company needs to come up with ways that promote mental well-being among the organization. Start offering virtual mental health training and sessions to show your remote workers how seriously the company is taking these issues. Corporate mental health training can cover several practical topics that concentrate on preventing stress and burnout. You could also have professionals come in and offer mental health information sessions to further help your workforce.

The primary goal for these mental health sessions is to open the floor for a conversation about mental health and provide your team with the resources they need to create a safe and productive working environment.

Remain connected with technology
According to Gallup, 21% of remote workers claim loneliness is one of their primary struggles when working at home. Without the need to commute to work anymore, your employees are not interacting as much as they did in an office environment. That can eventually lead to feelings of isolation. Even if they are not entirely being left alone, working from home can make them feel left out from the rest of the organization.

One way to prevent this from growing into a more significant issue is by helping them to remain connected. A constant stream of communication will ensure that your team's mental state does not deteriorate. Communication platforms like Zoom and Slack provide a seamless way for remote teams to continue collaborating even when they are physically apart. Emails can also be utilized, but they tend to come off more formally. Instant messages are excellent for receiving quick updates on important matters.  

Video conferencing platforms as some of the best tools for in-person meetings. They are great for talking about any problems, brainstorming project ideas, and building team bonding in ways that written communication cannot replicate. Prompt your remote employees to communicate with other subjects besides work-related ones. Have them socialize and blow some steam off after a long day of work.

While they can't walk over to their colleague's desk anymore, they can still communicate with the power of technology. Remote workers will feel less isolated from the rest of the team and have a much better time managing their mental health.

Provide mental health benefits
The stigma that surrounded the subject of mental health has steadily decreased over the years, causing plenty of employees to take their mental health more seriously. If your remote worker is not feeling mentally well, you should not force them to continue working, similar to an employee experiencing the flu.

If one of your remote employees is experiencing some type of mental health problem, it's going to be nearly impossible for them to perform at their best and need time to recover. A decline in mental health can also cause physical health issues, such as sleep deprivation, high blood pressure, and ulcers. Plus, while mental illness is not spreadable like the flu, other employees could also lose focus because they are concerned about their team members.

One of the simplest things your organization can do is provide mental health days. Similar to how a worker would call a sick day off when they are unwell with no questions asked, they should also be permitted to take a day off when they feel mentally unwell. Furthermore, provide mental health service in your employee's benefits package. Show them that your organization does care for their employees as people by offering several benefits such as:

Mental health coverage
Stress management programs
Substance abuse coverage
Employee assistance plan

Moreover, consider granting your remote workers subscriptions to online therapy from platforms like Betterhelp and Talkspace. On the other hand, therapists can help with this as well. They can assist your remote employees to acquire the help they need when dealing with a mental health problem, especially if they live in a location that is limited with mental health services.

Mental health resources
There is a good chance that your remote employees are not sure where they should search for mental health resources. To better support your remote workers, create a list of resources where every remote worker can easily access them. You can set it up on your company website and distribute it to them through emails. You can even pin the resources on one of your Slack channels so everyone can easily access it. The list should be reviewed frequently to make sure every resource is still active and has up-to-date information.

The resources you can fill out your list with are numerous and can include mental health hotlines, coverage for therapists, online educational resources, treatment centers, and telemedicine mental health services.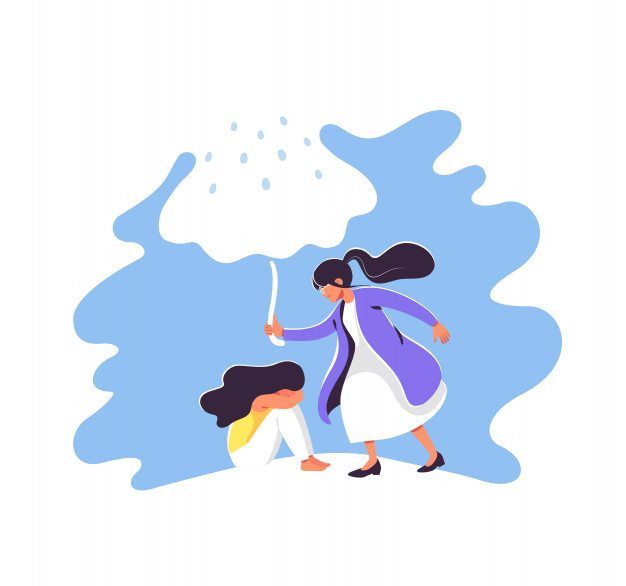 Check In frequently
As stated before, a remote worker's mental health can severely suffer if they feel isolated for a long time. Day's without any form of communication with their team members can cause them to start worrying about their performance, leading to confusion and disconnection. To prevent this from occurring, managers need to frequently check in with their remote workers.

Managers need to be proactive and check in with each employee in a one-on-one meeting frequently. It can be something simple as a "good morning" message or a detailed email about what is expected of them for the day. Even short contact can minimize the feeling of isolation and ensure the remote employees remain on track. Furthermore, managers need to meet their employees through a video call at least once a week or month. Use this time to talk about anything from areas of improvement, goals, career paths, and accomplishments.

It provides an excellent opportunity for managers to get to know their employees' personalities much better. Encourage discussion and personal conversations during these meetings. Plus, managers need to consider setting up a weekly or monthly video conference with the whole remote team. That time should be used to talk about how each person is contributing to the organization's larger goals. When colleagues work remotely, it can be tough to see past their tasks and see the big picture. Set up virtual team events that can help establish bonds among the team members from afar.

Promote work and life balance
For some remote workers, work and life balance see improvement when they begin working from home. They no longer need to worry about community and can use the flexible hours to set their schedule to better manage their responsibilities. Although, there are times when some workers can become workaholics from working at home.

Since their home has become the new workplace, remote workers will sometimes find it hard to meet a good balance between work and home. It can cause them to feel guilty if they need to log out when they still have work to complete or if they need to take a break. The lack of willpower to disconnect can negatively impact the mental health of remote employees. It can cause them to overwork and burn themselves out. Working at late hours or beginning earlier than usual can disrupt their sleeping patterns. They can also start showing signs of withdrawing from their loved ones to maintain their productivity levels.

To encourage your employees in balancing their work and home, ask them to choose an area in their home where they can designate it as their office and not work outside of that room. Prompt them to only work a set amount of hours each day and tell them to shut off their work devices once the allotted time has passed. Urge them to take frequent breaks throughout the day to eat and stretch. Plus, they should say no to any request that adds work time outside of their set hours. Lastly, tell them to get an entire night of sleep.

Conclusion
Mental health still remains a significant concern for most companies. While remote work has provided a way for employees to work more flexibly, it has added some additional challenges. Managers need to remain vigilant and provide assistance to their remote employees to make sure they are mentally well. Employers need to become more proactive and provide their remote employees with the appropriate mental health.