The hybrid work model has grown into one of the hottest topics in the business world. In fact, according to a survey published by McKinsey on the future of work, nine out of ten organizations are planning to adopt a hybrid work model and combine remote work with in-office hours. With the number of business leaders eager to get their employees back to the office, it's no wonder many of them are looking into implementing a hybrid model. Employees are not interested in giving up the flexibility provided by working from home, so organizations need to compromise if they want to retain these workers.
A hybrid work model can provide flexibility for the workforce, diversify the organization, and make the employees more productive. However, it can also lead to some complexities that may cause some severe issues down the road. If an organization wants to reap the benefits of a hybrid work model, they need to be aware of what mistakes they need to avoid when building a hybrid work model.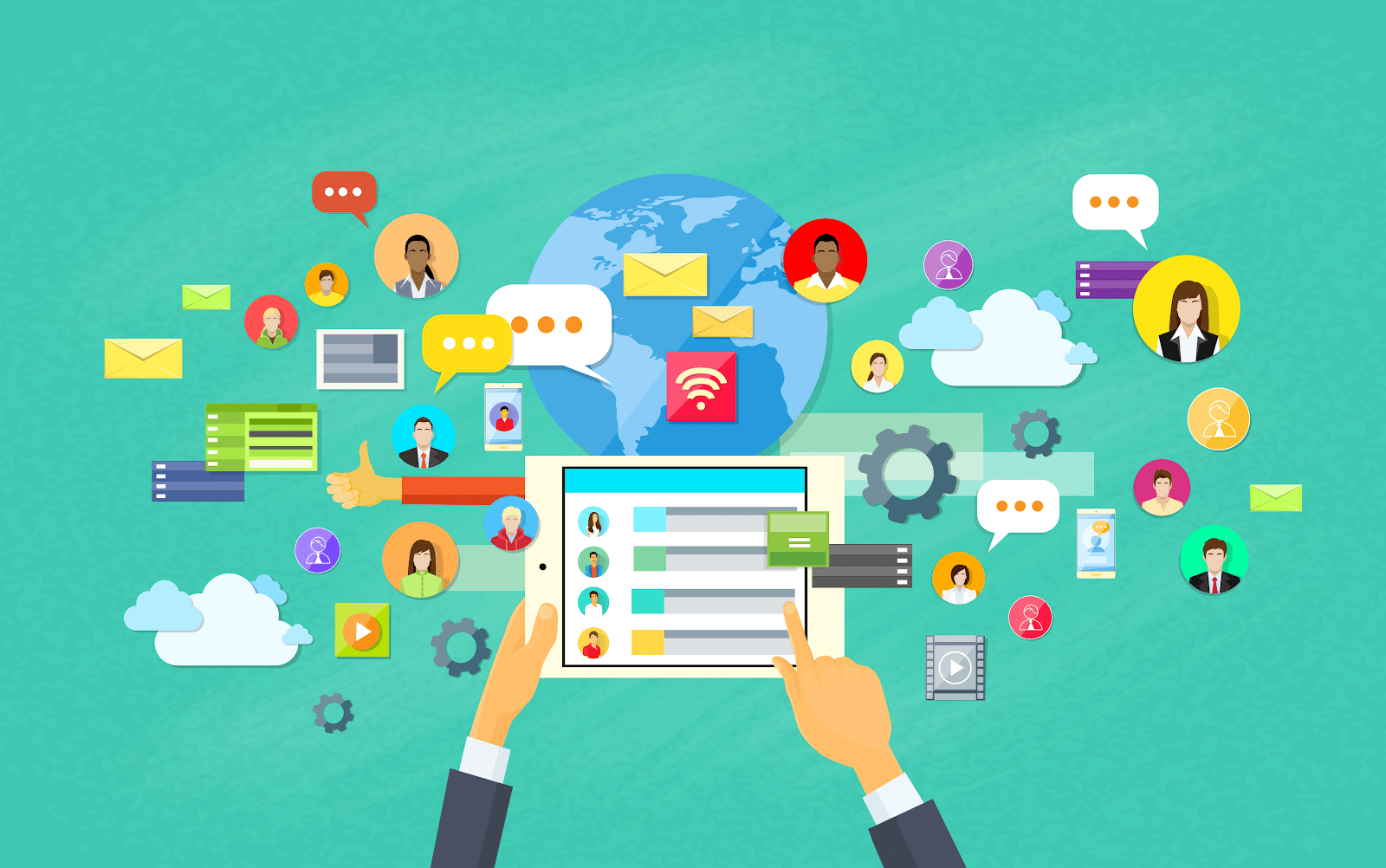 How hybrid work models can fail
Attempting to find a new yet familiar version of normal is something that won't occur naturally. Many organizations are planning to implement some type of hybrid work model that uses on-site and off-site work. Plenty of them are traversing paths that haven't been paved accurately, and any organization runs the risk of designing a model based entirely on what most people want. Doing so can lead to diminished inclusivity and have an overall negative impact on the long-term effectiveness of the hybrid work model.
Here are several mistakes that you should be aware of and avoid.

Don't overlook your culture
One thing to keep in mind is that there is no one-size-fits-all approach for a hybrid work model. Every organization and its employees have different aspects that will factor into their post-pandemic dynamic. The most necessary part is not losing the core of the company just because your workforce is distributed across the world. Too many organizations are at loss on how not to lose this cohesion.
Business leaders need to bring their mission statements to the forefront and work with employees to discover a middle ground that archives a balance between flexibility, productivity, and achieving that mission. As companies continue to take steps in establishing a hybrid model, they need to consider the varying personalities and situations of the employees. For instance, some younger employees and recent college graduates may wish to return to the office space because they want to develop a camaraderie with their fellow employees and obtain opportunities that are only possible with being on-site.
However, an older and established employee with children or aging parents may prefer the option of having a flexible work arrangement. Organizations need to find common ground for these situations and make sure that the employees are aware that the organization is committed to finding a solution to this issue. Most organizations are also going to have employees that are either introverts or extroverts. Businesses need to take these types of personalities into account when attempting to set up a hybrid model. It is possible that some of your introverted employees are incredibly productive but can become overwhelmed when it comes to water cooler talks. A number of these people got used to working at home, and they highly enjoy it.

Leadership not using the hybrid model
Hybrid work models are incapable of working without having clear participation from the leadership. Business leaders need to participate in the hybrid model if they wish to ensure its success in their organization. A hybrid workforce doesn't mean that only those in leadership positions should be coming into the office space each day. The leadership team needs to be cognizant of time spent on-site versus off-site. Everyone in the organization is an active participant and needs to embrace the idea of a hybrid working environment.
If key stakeholders are not entirely buying into the idea of a hybrid working model, two things can occur. Employees will start to feel like they are part of the A team and the B team will feel pressured into coming on-site to spend more time with their leaders to advance their careers. That can also cause employees to start questioning whether the organization is following through with its hybrid work model.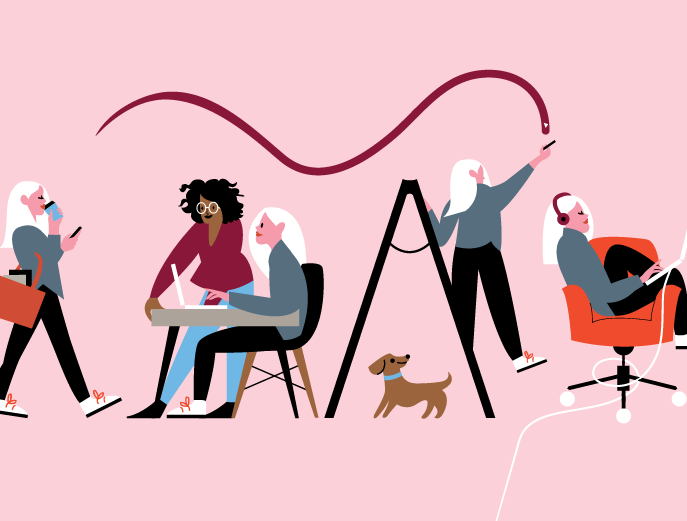 The schedule is too strict
The hybrid work model grants workers flexibility in-home or office. However, this can fail if the organization is not allowed some form of flexibility on when employees can do their work. Even if management has taken time to set up days for working at home or the office space, employees still require some form of flexibility to deal with the changes the pandemic has caused in their daily life. For example, some of the employees may need to take care of their aging parents, attend to their children, or take care of their personal medical needs.
Instead of using the traditional 9-to-5 schedule, you should consider designating times where everyone can collaborate through in-person meetings or Zoom. It can become an anchor point for personal work at an employee's convenience. Find out which hours cause everyone's schedule to overlap with each other to provide an optimal time for collaboration.

Forgetting about communication
For many organizations, the hybrid work model shall represent a departure from the traditional workplace that existed during the pre-COVID19 world. A significant number of companies have decided to integrate a work-from-home setup for the very first time. Something like this is a massive change for a company, especially since there are not strict guides to follow that can assist in this endeavor.
Including the additional challenges that will come about from having to combine in-person and remote workers on a daily basis, it's going to become a recipe for tension, trust issues, and other management difficulties. Companies should consider having training sessions on the hybrid work model to ease tensions and maintain productivity levels during the early stages of this situation.
Training is essential for the successful integration of a hybrid work model, particularly when it comes to getting employees back into the office space in some capacity. Managers need to also set up tangible expectations about working from home and productivity goals.
Once the organization starts to operate in a hybrid environment, communication needs to be maintained. Companies need to come up with ways to ensure that employees are kept engaged and are not being scared off or overwhelming. Managers need to encourage employees to communicate through a wide range of channels, including emails, video conferencing, and events that gather the team together. When those meetings do happen, managers need to be transparent and offer opportunities for workers to submit feedback on how the hybrid model is working for them.

Leaders micromanage
It can become very complicated for a hybrid workforce to successfully establish itself if employees are not trusted. If the managers micromanage everything, it will cause a rift to appear among the workforce and lead to a decline in trust. Unfortunately, there is a good chance of this happening when business leaders are unsure about team members not always being present in the office space.
Managers need to place trust in their employees to make the best possible decision for their personal situation while balancing what is best for the organization. Micromanaging will lead to inefficiency, especially when it comes to a hybrid model.

Not keeping promises
When the pandemic caused the majority of companies to become remote last year, some companies were quick to adapt and switch over to the work-from-anywhere workstyle. As things start to calm down and companies research the implications of these changes, many of those organizations had to start changing their working operation. Concerns over matters such as taxes have become a massive issue, and it has become essential for companies to do heavy research on tax implications before announcing any policies. During these researches, many organizations may discover that a percentage of their employees may have moved far away from their office since the beginning of the pandemic, sometimes without telling their employers.
If the company does not take this seriously, it might unknowingly be subjected to being out of compliance with payroll tax withholding rules. To avoid breaking any promises made during the pandemic, organizations can build an approval and tracking process for their remote employees. It should include a list of acceptable locations, such as places where the organization holds office space.

Conclusion
The hybrid work model is going to become a part of many organizations during the coming years. We are going to be seeing a lot of reports on how effective the hybrid model was for many of these companies. However, since this is a new way of working, we are also going to be witnessing plenty of surprises that most organizations were not anticipating.
The information we have provided you with should offer you an edge when it comes to preventing some severe mistakes when building your hybrid work model for your organization. But don't be surprised if you run into something that may not have been covered. There is a good chance that it will happen, and the best thing to do is gain insight and adapt to the problem to resolve it.