The business world is changing in ways most people were not expecting it to be. For the most part, these changes are being welcomed with open arms, while others are reluctant about these changes. With the pandemic slowly going away, things are starting to go back to the way they were to some extent. Remote working became immensely popular amongst employees, and many of them are reluctant to give up the chance to work from home.
Fortunately, most businesses are attempting to find a way that allows employees to continue working on-site and off-site. The hybrid working model has become an increasingly popular topic among many business employers, and a good chance that many companies will be shifting towards a hybrid model instead of using the traditional office environment. However, the introduction of a hybrid work model means that the work culture will change entirely.
Employers and managers need to consider how they are going to modify their current work culture to fit the hybrid model. It's not possible to continue using the traditional office culture, and if you change to a remote work culture, you're going to need to make adjustments to include the hybrid side of things. Remember, it is critical that your employees feel like they are cared about by their employers. The best possible way to pull this off is by finding new ways to improve your current culture.
Since the hybrid work model combines the office and remote model into one, you need to consider how to prepare for developing a thriving hybrid work culture and policy. For this guide, we are going to provide the information you need to build a team culture in a hybrid model.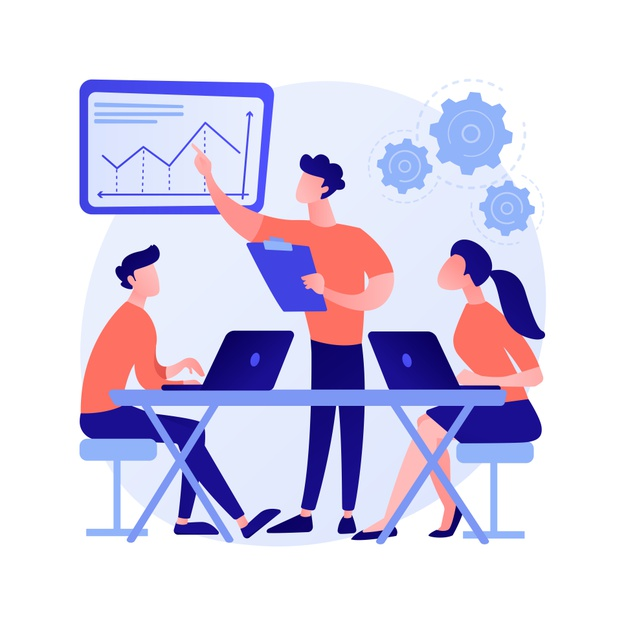 The value of a hybrid work culture
Before it is even possible for your organization to sustain a hybrid culture, you first need to implement one. Generally speaking, upholding a hybrid culture for organizations focuses on the remote workers and those working in the office. Employers need to ensure there is consistency throughout the organization to promote the employee experience to ensure that the company can succeed in its business endeavors.
Learning how to create a hybrid work culture is the first step. Everyone on the team needs to understand the importance of hybrid work culture and how it pertains to the employee experience. Plenty of companies are preparing themselves for the coming change of a hybrid workforce by concentrating on bettering their employees' experience. Of course, they can't just offer better benefits and perks to their employees. They need to rework the entire culture to make this work.

Building the Hybrid work culture
Hybrid work teams can be challenging to manage at times. Everyone is scattered all over the world, and time zones make it difficult to have everyone connected in some fashion. Therefore, there will be times when business leaders will need to deal with us versus them mentally, awful communications, and biases between the people working on-site and those working off-site. Hence, why the best strategy for hybrid teams concentrates on:
Develop community: Focus on diversity and inclusion to develop a sense of belonging.
Communicating proficiently: It's essential to reach people anywhere with proper information. However, you need to take some time to hear what they have to say and how it can improve the organization altogether.
Providing wellness: The mental health of your employees should become a greater priority during these times. Organizations need to provide them with resources that they can use to receive the help they need. That includes utilizing the appropriate internal communication tools and having an internal resource base.
Here are some things you should keep in mind when developing your team culture for a hybrid model.

Encourage connectivity
Make everyone in the leadership position know that it's worth being more active and engaged with their employees. When everyone is connected closely to each other, there is an increase in productivity and less turnover. The employees will start to feel a sense of belonging, which in turn helps them feel more welcomed and get things done. They can also speak to other team members when they need to, which helps them feel less isolated when they are working from home.

Enable adopters
Some people are slow to adopt the idea of any changes and will resist those changes. However, there are bound to be some people who catch on quickly, and they're more excited about the options they are offered. That will lead to a rapid increase in changes immediately. Encourage these individuals since they are going to be the cheerleaders who get the ball rolling and speed the process exponentially.
Remain consistent and flexible
In this day and age, employees are going to be expecting some sort of remote or hybrid work option. Because the competition is growing fierce when it comes to getting the best talent around, your organization needs to be flexible in accommodating the needs of its employees. Providing them with a flexible workspace is critical. Most organizations have already done away with traditional offices or cubicles. These days, employees are capable of sitting at any desk and begin their work promptly. An option like this is excellent if you have limited space and some of your employees work from home frequently.
Having the appropriate equipment set up that everyone can rely on when they are coming and going is necessary. Furthermore, consider setting up a stipend that will assist employees in getting the equipment they need to get their work done. That way, they can bring said equipment with them when they are working from home or office.

Ensure inclusivity
Equality and inclusivity are something that needs to be observed in the workplace. An employee that works from home isn't likely to drive to work as someone who doesn't have space to work at home. Managers need to ensure that they are also focusing on the employees who are working off-site. They need to ensure that the whole team is being equipped with the right technology that will ensure that productivity is being maintained both outside and inside the work environment.
While it may seem costly for some, plenty of companies are helping outfit their employees both at home and at work with the tools they need to get the job done. Another thing to consider when it comes to building team culture in a hybrid environment is communication. Everyone on the team needs to be able to talk to each other and collaborate on projects. That is why you need to ensure that each off-site employee has the basic setup as they would in an office setting.
There are plenty of ways an organization can succeed at this part. For instance, it may require them to download the tools that are also used in the office space. Another alternative is to send them a laptop for business purposes that they can use to complete their work, or bring with them when it is their time to go into the office.
One of the most significant issues when trying to sustain a hybrid culture is unconscious bias. For example, employees who spend most of their time working at the office may receive a promotion far more frequently than their remote counterparts. There needs to be a policy in place that ensures that promotions are all equally based.

Prioritize mental health
Mental health is a growing concern when it comes to remote working. Many people tend to feel isolated and lonely when it comes to working off-site. With the recent pandemic, the amount of stress, anxiety, and depression has increased to an all-time high. Your employees must be receiving some type of assistance when it comes to their mental health. Setting up wellness programs that can assist them is an excellent way to reduce these growing problems.
Managers should also ensure that they are optimizing human interaction among their workers by any means necessary. They should host team activities on a bi-weekly basis and set up channels that allow employees to talk about topics not related to work. Resources that can help with mental health should also be provided. Providing resources for them to get in contact with a therapist or even an application should suffice.

Set clear expectations
Because of the flexibility of a hybrid work model, it's wise to establish norms and expectations when it involves how team members are going to collaborate and across departments. Communication early and often with employees about hybrid work guidelines, even if they are not entirely established, will help ease any stress or anxiety among employees as it becomes the new norm for them. Managers can regularly assess the health of the team by comparing data to its expectations. They can address any misalignments that may occur.
Some ideas to provide clarity around include:

How frequently should communication be?
Which technology is suitable for specific types of communication?
What are the expectations for response time?
How often should everyone connect one-on-one or team meetings?
As the company continues to grow and support a hybrid workplace, business leaders must make sure employees are supported in a way that ensures their success.

Conclusion
Building a team culture for a hybrid model can take some time and effort, but doing so will provide your business with some dividends that will surely pay off in the long run. If you want to make sure your hybrid model succeeds,  make sure you take the information we have provided for you into serious consideration.