With the temperatures getting colder and the end of the year coming to a close, celebrating Christmas is now on everyone's minds. Especially if you are working within a remote team, chances are you may be wondering how you can all celebrate Christmas together through the internet.
A great idea for a remote Christmas party your team can play over Zoom or any video conferencing tool is Taboo.  For those who don't know what it is, Taboo is a word, guessing party game. The objective of the game is for a player to have their partners guess the word they have,  without using the word itself or five additional words listed on the card.
If you are looking for a quick and easy way to play a Taboo-style game online, try out Describe It on Brightful. All you need to do to set up a new game is to log into your account on Brightful, launch a game room, and share the link to it with everyone you want to play with. Best of all, those you invite do not need to have Brightful accounts of their own to play!
Alongside Describe It, Brightful has plenty of other games available for your group to play during your next group video call. From Charades to Werewolf, and even Trivia, there is something for everyone to enjoy! To get fully into the Christmas spirit, thanks to Brightful's custom games feature, you can also find Christmas-themed versions of Brightful's games available to play online!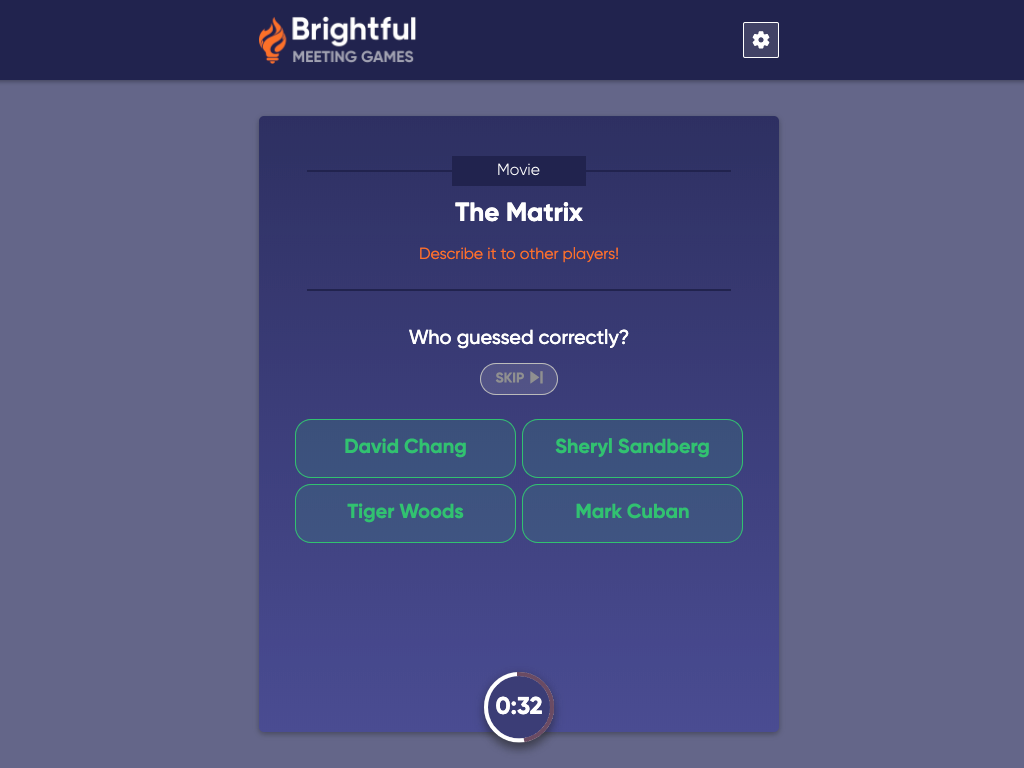 List of Christmas Words for Taboo
Mistletoe
Hot Chocolate
Snowball Fight
Snow Angels
Elf
Christmas Cracker
Fireplace
Christmas Carolers
Reindeer
Sleigh
Candy Cane
Triple Dog Dare
A Christmas Story
Home Alone
Jingle Bells
Baubles
Presents
Gift Wrapped
Snow sled
Gingerbread
Ham
Fruitcake
North Pole
Santa Claus
Cookies
Party
Wishlist
Nativity
Family
Angel
Bethlehem
Church
Shopping
Package
Dinner
Snow
Toys
Card
Grinch
Wreath