With COVID-19 slowly declining and vaccines are rolled out, businesses are starting to plan their future with a tad more confidence. The world is permitting businesses to carefully open their offices again. Companies must begin working on their workforce strategy as the world starts to transition from a post-pandemic society.

The effectiveness of remote working has caused plenty of companies to rethink the way they operate their business. Remote.com published a report named Remote's Global Workforce Revolution, which revealed that 66% of companies plan to boost their remote working options. Some of the well-known companies in the world are also getting heavily involved with remote working. A good percentage of them have either transitioned entirely too remote or are considering hybrid options.
Remote working is not going away any time soon, and companies that previously didn't offer remote working pre-pandemic are most likely preparing themselves for the future. A study by Upwork even states that 22% of Americans will be working from home. The benefits of remote working cannot be denied, and plenty of companies will take advantage of the fact.  

Of course, not every company is going to become an entirely remote workforce. Most will likely introduce a hybrid model and accommodate the needs of their employees.  Without coming up with an excellent strategy, businesses can struggle to support their employees in a post-pandemic world. A well-designed strategy will improve your employee's productivity and engagement.

Let's go over what you need to know for a post-pandemic remote team strategy.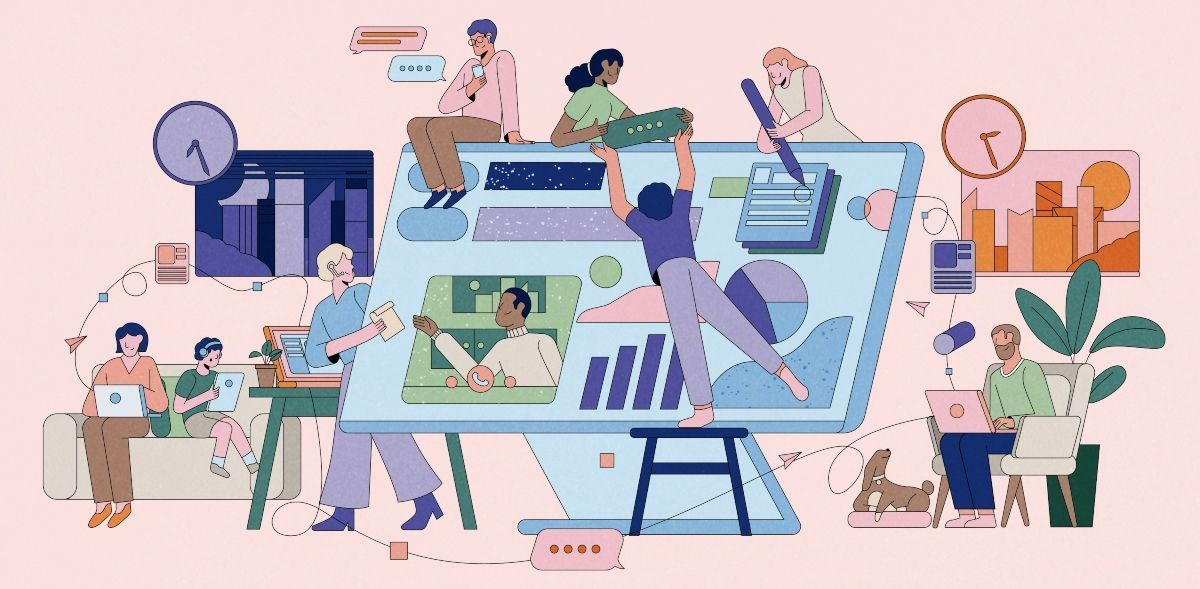 Testing the waters for on-site and off-site
The gradual return of office space working that will increase throughout the year is an excellent opportunity for companies to test a hybrid model. Business leaders need to consider what activities are performed best in persona and evaluate the effectiveness of both on-site and off-site working environments. Managers should be offered the chance to analyze the situation and consider which ways a hybrid workplace could be effective for the company.

COVID-10 taught many companies how effective remote working is, to an extent. Remote employees are more productive when they do not have to waste time commuting to work. The daily meetings are usually more shooter as well. The virtual workplace offers people the chance to collaborate from anywhere in the world. Of course, there is evidence of remote working having a significant drawback as well. Business leaders need to consider those drawbacks when devising their remote team strategy post-pandemic.


Recognizing human interaction
Remote work has caused plenty of employees to feel as if they were isolated from the rest of their colleagues. That eventually leads to feeling lonely and impacting the productivity of a worker. While there are ways for managers to ensure their employees are not feeling lonely during their remote work, a post-pandemic world opens up more options. Managers need to ensure that their employees are feeling empowered as remote workers, not isolated.

Most workers may not feel like they need to go to the office space five days a week, but businesses and people work better when team members can gather together in a physical location at times. Businesses that are becoming entirely remote need to consider setting up at least one annual retreat where remote employees can gather in a single spot. While this may seem expensive for most companies, it is a critical strategy for acquiring talented employees and making sure team members develop a sense of belonging. Zoom calls are fine enough, but it's not the best for developing camaraderie.

The location you decide to choose for your retreat depends on where most of your remote employees are based. If a significant amount of them are working in the same city, it would be ideal to have the retreat somewhere close. If the remote team is spread all over the globe, the planning could be more challenging. Usually, larger companies are constrained to resort areas that cater to these types of massive gathers.

Some businesses may even choose to gather in a metropolitan location instead. Take the time to consider how many people you have on the team and devise a plan that allows them to gather in a single place.

Investing into technology
Technology has come a long way over the years, and it's thanks to technology that remote working has managed to become a reality. The technology used for remote working can be categorized into four areas: communication, cybersecurity, file management, and performance management. Managers need to ensure that these factors are operating seamlessly.

For instance, collaboration, video, and voice tools can be combined through a unified communication platform that permits employees a way to work together with minimal issues while interchanging between software solutions. The performance management solution is the best way for business leaders to keep track of performance indicators set by remote employees and how well they meet expectations while producing output.

File management software grants the remote team an accessible repository of digital files and a way for sharing and storing essential files. Security risks increase when it comes to working outside of office space. Usually, companies have a massive network that provides their employees with a protective fold and prevents them from being hacked. However, the same cannot be said for remote workers. There are all sorts of ways for hackers to access a person's personal information, such as household appliances or gaming systems. Provided a way for remote workers to defend themselves and remain safe will become increasingly necessary.

If the tools you are using now are working for your team, then there is no need to roll out new ones, but it is ideal to ensure the tools can work for both on-site and off-site workers. If you need to switch, make sure to take it slow and help your teams get used to the newly rolled out software solution.

Consider your employee's needs
While COVID-19 cases soared in numbers, the number of remote workers also skyrocketed. Gartner conducted a survey that revealed 50% of businesses reported that 81% of their employees had been working from home throughout the pandemic. The survey further claims that while 31% of the respondents worked from home before the pandemic impacted our lives, the amount is expected to increase even further post-pandemic.

As companies continue to make changes for the new working environment, it is vital to gather information about your employee's needs. Any time a company decides to make a change in the workflow or technologies, managers should reach out to employees for feedback to make sure the new change is smoothly accepted. Business leaders need to balance employee evaluations and goals to line up with the remote working environment.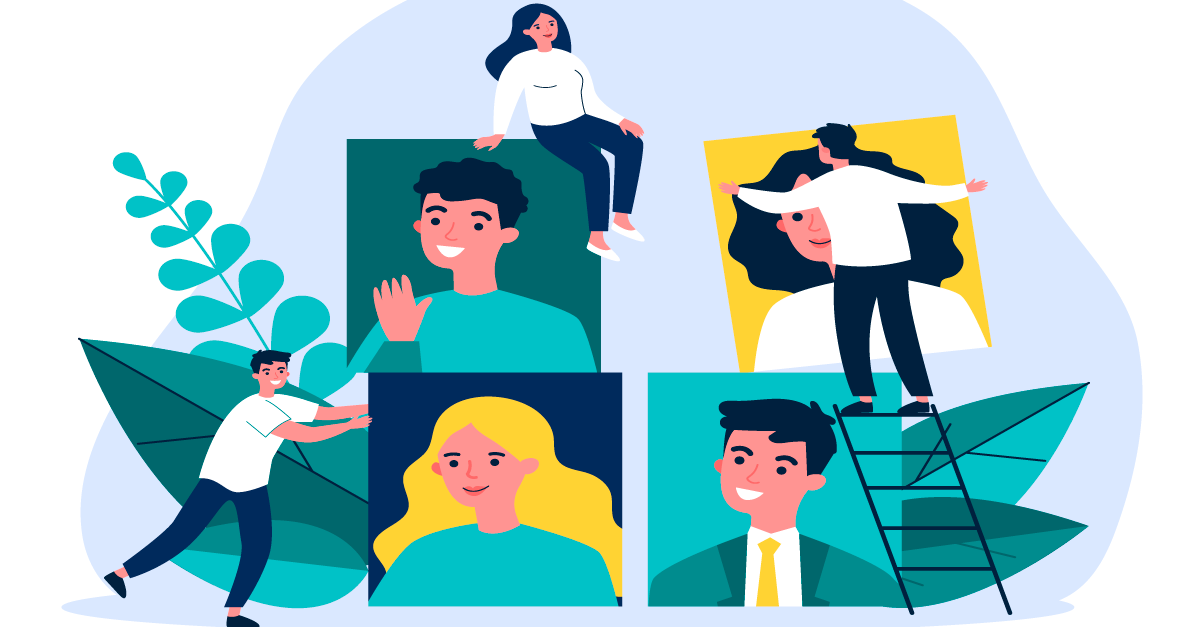 Mental Health and Well-being
Business leaders need to take the time to make sure to focus more on their employee's mental health during this post-pandemic world. A survey published by the Harvard Business Review states that 42% of employees globally have experienced a significant impact on their mental health since the start of the pandemic.

Before Covid-19 managed to shut down the world, mental health was already a massive issue, and the recent epidemic has managed to increase these conditions even further. Throughout the past year, a massive number of people were becoming unemployed due to businesses shutting down, losing loved ones, afraid, lonely, and becoming socially isolated. Plenty of remote workers need to take care of responsibilities both inside and outside of the home.

The pandemic most certainly caused substantial anxiety, burnout, stress, and depression among remote employees. As everyone is concerned about the future ahead, these mental health problems among workers could continue growing unless business leaders take the time to do something about it.

During these difficult times, business leaders need to become a pillar that supports their employees. It can be done by using strategies that ensure the employee's mental well-being, such as regular communication attempts, daily check-ins, adjusting working hours, and providing mental health resources.

Having every one of these initiatives will assist with lowering stress levels and cause the employee's engagement rate to increase in the workplace. Making them aware that the upper management does care about their well-being can cause the employees to continue working effectively and productively.


Be open and honest.
A leading force behind an employee's anxiety could be the lack of information about what is currently happening inside the workplace. Even if the news you have for them is not the best kind, employees will appreciate being updated instead of being shut out.

In these worrisome times, employees need some information about how the business is adapting to the changes happening around the world. Transparency is an ideal method to introduce in the workplace and allows for more honest communication about profit, revenue, losses, and any other changes happening in the company.

However, it is tough to remain honest and open with our employees, but it does eventually develop into trust. The employees also become aware that they play a vital role in the success of the business. By offering them transparency and honesty, your workers are more likely to become increasingly loyal and complete their obligation to the brand and its customer.

Conclusion
The post-pandemic world is soon to be upon us. Plenty of companies are already set to open their doors as soon as most of their workforce is vaccinated. As a business leader, you need to make sure that your company is already ready to deal with the changes caused by COVID-19. It is the only way your company can continue to thrive and retain the talent that assisted in keeping your business from shutting down throughout the pandemic.