Companies these days have had to adapt to the ongoing changes that occur in the business world almost every day. There is always something new that significantly impacts the way people conduct business. Sometimes it could even be an improvement on current business practices or the introduction of new technologies. Remote working has been around for a while. But as of late, it has become more significant in the business world.  

Even before the pandemic forced businesses to close their doors and restructure their departments for a remote working lifestyle, some companies were already either a hybrid or entirely remotely. However, with vaccines slowly entering the market, businesses are starting to open up their offices once again.

That said, remote working is not going to go entirely away. Recent research indicates that more than 22% of the American workforce is going to be working from home by 2025. Hybrid models of remote working are likely to be increasingly accepted by companies that wish to expand and maintain their remote teams. A survey conducted by PwC revealed that most executives and employees are expecting.

A McKinsey survey reveals that 19% of executives are expecting employees to work three or more days remotely. That suggests that these executives are anticipating introducing a hybrid model for their business. Companies like JP have plans in motion to allow employees to work from home at least one or two week months or two days a week, depending on their department.

As a business leader, you need to consider the hybrid model when it comes to your organization. The tips we are going to offer are some of the best around and will help manage a hybrid team better.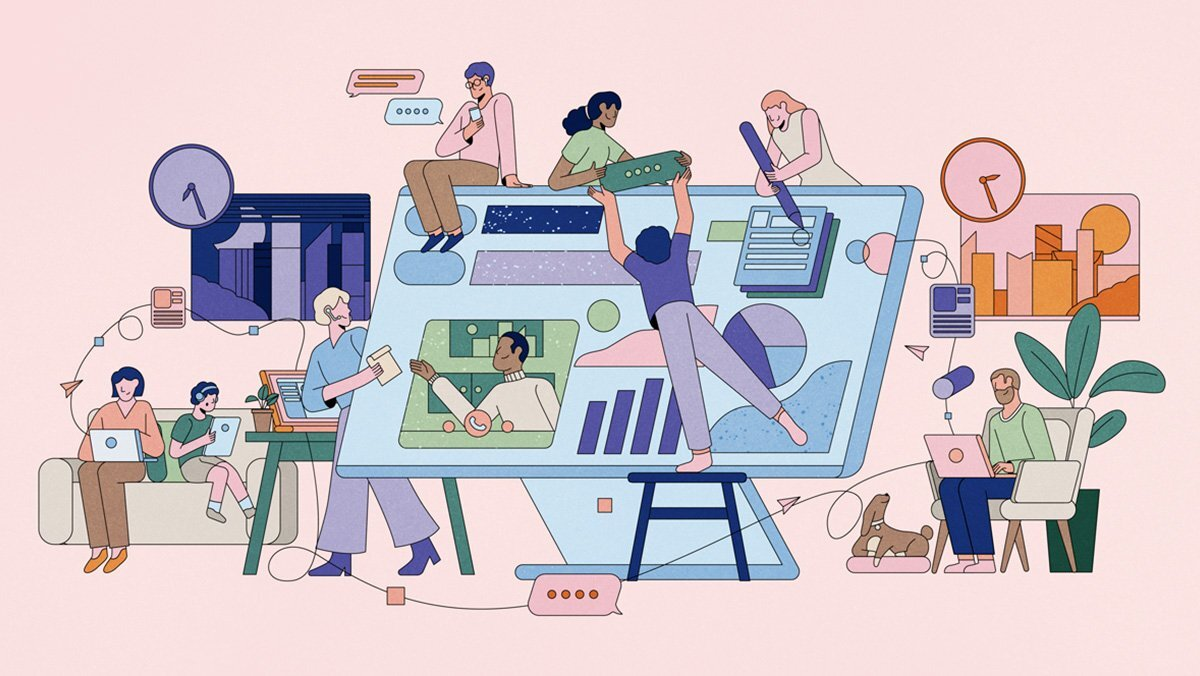 Establish your team for success
Setting up your hybrid team effectively from the get-go will cause a significant impact on how well it functions throughout the years. Managers need to consider who is going to work in the office and who is working from home. It needs to be guided by several factors, such as business needs, team requirements, personal circumstances (such as illness or caregiver needs), and individual preferences.  It also needs to be guided by the number of people who are capable of going into the workplace.

Furthermore, it is crucial for employees to feel as though they are in an environment where they are performing their best. While some employees can thrive in an energized environment, others may find the comfort of their home a better place for them to focus on their work. Some employees may find a combination of these models suited for them.

Managers need to speak with their remote teams to gain a better understanding of their needs and preferences. Doing so will allow them to come up with the best possible plan of how their hybrid remote team will function.

Set a collaboration policy
If your company has enough job roles that can be performed from home, you likely rely on collaboration tools to keep everyone in line. If that is not the case, then you need to consider acquiring one right now. Tools like Slack are excellent for communication and impromptu calls.

Zoom, Microsoft Team, and Google Hangout are excellent for video conferencing and one-on-one discussions. Emails are still utilized due to how useful they can be, especially in a remote setting. Lastly, project management and CRM solutions with built-in communication tools are also potential tools you can have under your belt.

Unfortunately, not everyone is capable of quickly grasping newly introduced technology. Some of your savvier employees will figure out how to connect everything seamlessly. However, other employees may only figure out the basic functionality of a tool. If you want your hybrid team to collaborate effectively, you need to set up some ground rules while taking into account the different levels of tool proficiency.

Managers need to train employees on how to use their collaboration software. That way, they will not be confused during the days they work from home. Teach these employees how to update their availability status and synch it with the company's calendar tool if possible.

Outline when the appropriate response time for an email or chat message. Make sure to offer clarification on what is considered an urgent issue for emergency video meetings. Lastly, if your remote member has a sow internet, have them speak to the IT representative so they can receive help on speeding up their system.

Lay down your expectations
Since one of the significant benefits of remote working is the flexibility it offers in work arrangements, employees are performing duties outside of usual working hours. It is not much of a surprise to receive a chat message or email late at night or early in the morning, primarily if your remote team is located in varying time zones.

To manage your team effectively, you need to set down expectations. Managers need to make sure their hybrid team understands that they do not have to respond to every work communication immediately, especially after their usual working hours or during a break. If a colleague or supervisor sends a message at 10:00 PM, that does not mean it's an urgent message. Of course, if the message concerns a pressing issue and requires an immediate response, the sender should state so in the message.

Remote workers allow team members to work during hours that are convenient for them. There's a good chance that they work best when everyone in their home is relaxing or sleeping.

Communication habits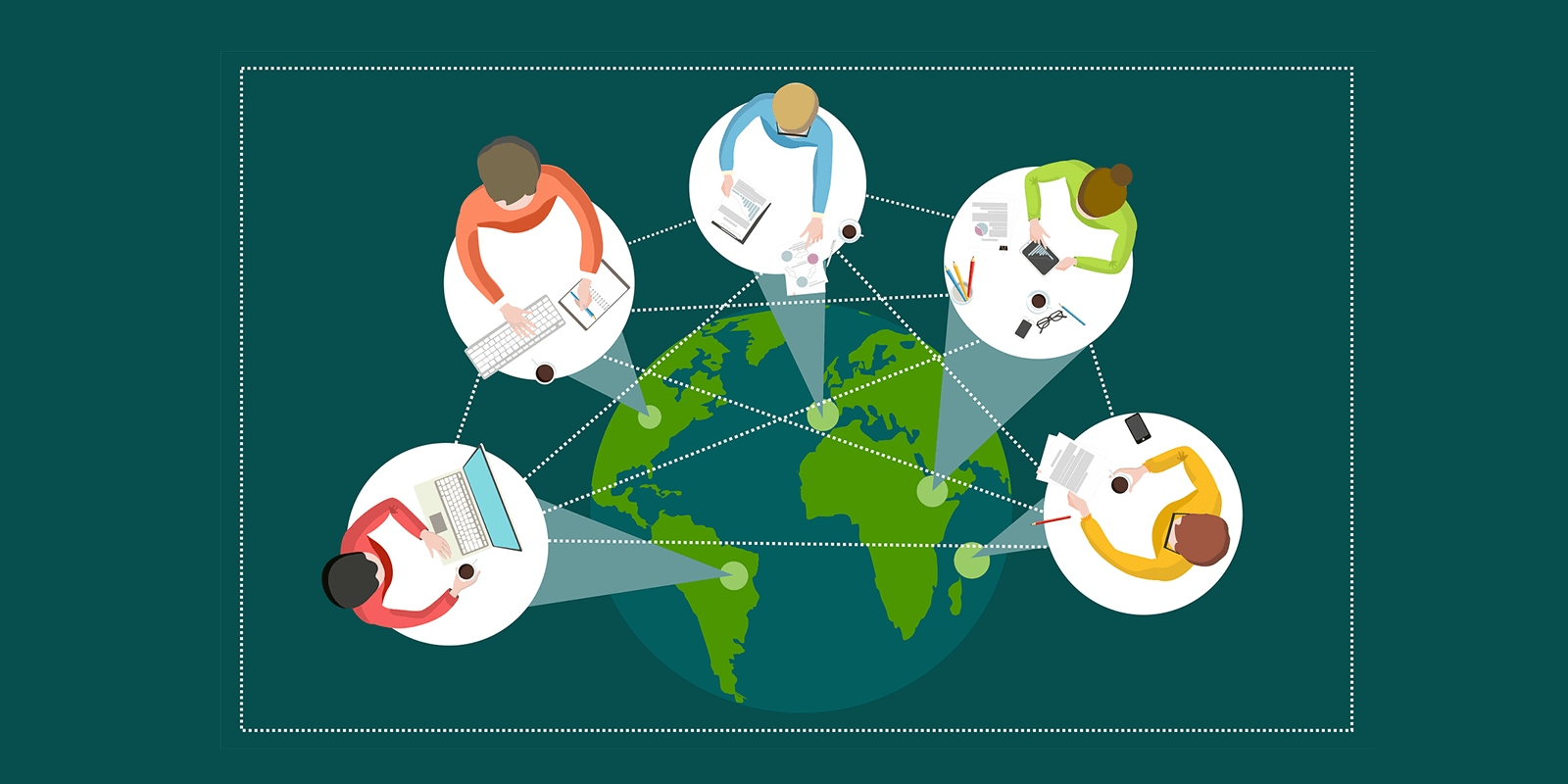 The COVID-19 pandemic has managed to teach all of us that communication is essential for effectively running a remote team. However, with employees slowly returning to the workplace, there is a good chance that this lesson can slowly dissipate from their minds. Communication habits need to be established by managers. It should involve scheduling weekly meetings with the entire hybrid team and frequently checking in with individual employees.

For team members collaborating on a project, daily meetings need to be set up, so they can discuss the day's priorities and tasks. It can be switched over to bi-weekly meetings if it's too demanding for everyone to meet every day. These bi-weekly meetings need to delve deep into ongoing projects. Managers need to remain flexible and be willing to adjust their communication strategies should they not be operating as they want it to be

Another aspect of effective communication is making sure everyone on the team has the right technology installed for every necessary meeting. While some of your employees may already have them set up at home, some of these employees are moving for a more extended remote working arrangement. Managers need to check-in and ensure they have every necessary software and hardware they need and set according to working standards.


Involve remote workers more often
Generally, it is far easier for local employees to become involved in any new project opportunities and collaboration work since they are more visible compared to remote workers. In some cases, that will be due to the convenience and familiarity offered by the closeness, whereas remote working members fall victim to the old saying, out of sight, out of mind. Due to those reasons, managers need to provide opportunities equally for both remote and office workers, resulting in fairness and engagement from the entire team.

Following through with this will eventually make it natural for collaboration efforts among office and on-site employees. They will reach out to each other and work on projects and tasks. This type of communication is essential for maintaining a relationship among your remote team and offers remote workers the chance to be seen.

Provide chances for social interaction
Tons of logistics need to be taken into consideration when managing a hybrid team, but the social side needs to be underlined. The relationships employees have with each other have a massive impact on their performance, happiness, and stress levels. Developing these bonds can become even more challenging when a portion of the team isn't working next to each other.

That can lead to isolation and loneliness to occur, which is a significant issue among remote workers. Furthermore, if on-site employees are having opportunities for circumstances like shared lunches, remote team members can feel even more disconnected from their team.

Managers need to provide their hybrid teams social opportunities that are accessible regardless of how employees decide to work. Fortunately, there are plenty of ways managers can allow for these opportunities to happen. Setting up dedicated channels for messaging nonwork-related things like hobbies and pets are excellent ways to stir up social interaction.

Set aside some time during the start or end of a team meeting for any small talk and personal updates. Managers can also schedule some friendly team gatherings and activities, such as participating in virtual bingo content, virtual happy hour, or stream a movie together. You can also set up a video conference where everyone can join in at any time and share some coffee or lunch.

Conclusion
Hybrid remote teams are going to be the future foundation for many companies in the coming year. As technology advances, the idea of working from home becomes more natural. The benefits of remote working are too much to pass up for most companies. The tips we have provided here will ensure you managed to maintain a hybrid remote team that works productively and efficiently.