Team building activities serve as a great way to strengthen existing bonds, or create new ones that will bring everyone in your team closer together.
Especially when your team is largely or entirely based remotely across various locations and time zones, maintaining a strong bond as a team is ever more important to ensure you are all in tune with each other- able as a group to produce results, meet targets, and maintains a sense of connection between each another - no matter where you may be working from.
In this following blog, we will discuss why you should incorporate virtual team-building activities regularly into your virtual meeting and how they can prove to be very effective for your team members - even if they can't be present in person!
Setup and play virtual team-building activities on Brightful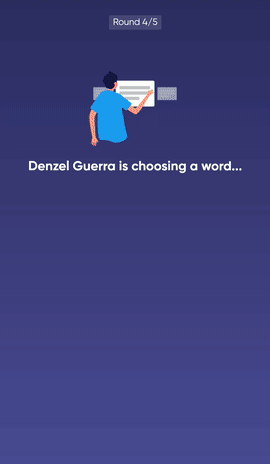 If you are looking for a way you can easily set up and do a virtual team-building activity, check out the various games and activities you can access on Brightful. There is nothing additional you need to download - all of Brightful's online games and activities can be played through any device with an internet connection.
You can even use Brightful's Slack App to seamlessly setup team building activities within your team's channels. With Brightful for Slack, all you have to do is connect the app to the Slack channel of your choice, and at certain days/times you decide, the app will automatically launch short, fun team building activities and games for all of your channel members can play!

Allow your team to know each other better
When you are all working remotely in various time zones, it can be difficult for everyone to know each other on a regular basis, let alone remember their faces and names when your daily communication is only through emails, messaging channels, and a workspace based entirely on the cloud. Virtual team-building activities and games though can offer ways for you to learn more about each other - maybe even find out interesting or surprising facts about your remote coworkers you never would have imagined!  

Understand how you work as a team to be better prepared for future collaborative efforts and projects
Team Building exercises demand more than just the participation of everyone in your team - they require every simple member to work together to achieve one goal or target that only can be achieved if everyone plays their part.
From online escape rooms to trying to figure out what word is being drawn out, team-building games and activities for work are an excellent way to apply skills that you may find useful to achieve the tasks or goals you all as a team want to check off!

Identify your team's weaknesses and strengths
The only way for the perfect team to be working at its best is if you know who your team is in the first place - not just by names, but by knowing what each person is best at or needs assistance with to make them a productive team member. At the same time, virtual team activities can help identify any key talents or strengths among your remote team that can prove highly valuable or instrumental in clearing unique or difficult challenges you may find yourself in.

Team Building increases team spirit
It's a no-brainer, but every now and then - morale among your team members needs to be boosted and maintained to keep everyone motivated to push forward and inch closer to what you all want to achieve as a whole.  This could be anything from completing a long-term project, to improving overall productivity amongst each individual team member.
Online team-building activities and games are not only outlets to have fun - they can greatly assist to boost team morale and spirit to instil the idea that when everyone works together, you can get closer to achieving goals you never thought would be possible solo! Fun virtual team building activities like Describe It or Werewolf can serve as excellent examples for this - whether its attempting to correctly out who is the 'werewolf' amongst the group.
In addition to these,  Brightful has a selection of other team activities and games such as:
No matter what virtual game or activity you choose, all of these options can serve as fun and engaging exercises to put your team building skills to the test!

Virtual Team Building activities are easier to do than you may think!
Thanks to various online services and software, there is little to no hassle to set up any number of fun virtual team-building activities or virtual team events to get everyone forming team bonds quickly! With online services such as Brightful, all of the virtual team building activities and games you need are ready for you to immediately launch, set up a game room with your team members, and start the game or activity seamlessly on any one of your devices with an internet connection - all of which can be played alongside your current Zoom meeting (or video conferencing software of choice).

Conclusion
Virtual team building is more beneficial in many ways than you may think and is easier to set up and conduct than most think! Not only can it offer a way for your team members to unwind and briefly break away from the routine of work, it is also an opportunity for your entire team to learn more about each other - both socially and for work when it comes to approaching future tasks that may demand certain skillsets or talent.