The amount of people working from home during the pandemic is still considerably high. They are dealing with the daily pressure of work and home life. With the increasing need to ensure that remote employees are managing their mental health, businesses are going everything they can to improve their quality of life. One of the many ways a company can help its employees is by providing them with the tools they need to take care of their mental health. Fortunately, there are plenty of mental health apps out there that can assist your remote employees in taking care of their mental health remotely while protecting themselves from COVID-19.
With organizations becoming increasingly aware of the importance of providing their remote employees with mental health care, the need for these mental health apps grows. Plenty of them are providing them as part of their wellness programs. Of course, grabbing any app out there isn't going to work. You need to make sure the mental health app you offer your remote teams is suitable to meet their mental health needs.
Let's go over some of the best mental health apps you can provide for your remote workers.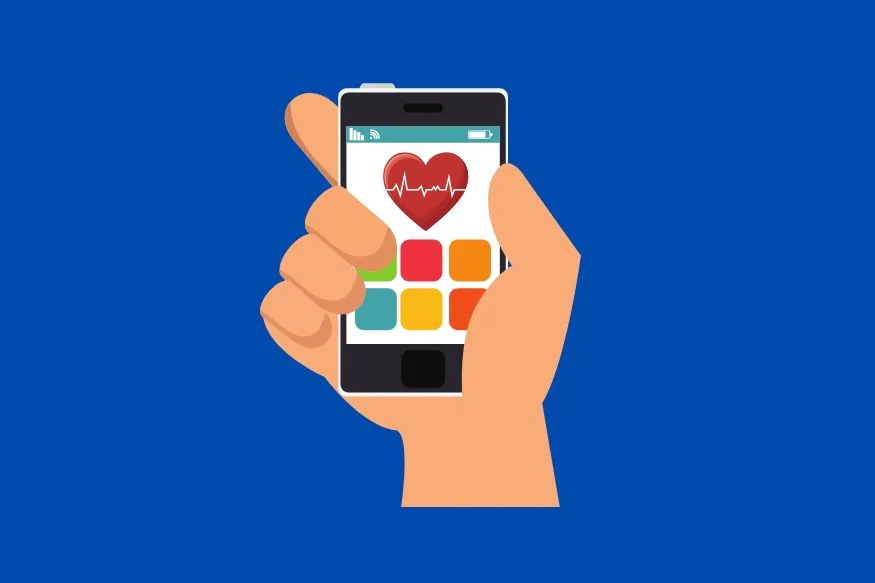 Moodfit is a mental health app that provides users with the tools and insight they need to improve their moods. The app does so by helping the users get into mental shape, similar to how you would physically get in shape. Moodfit was created to assist the user in feeling better, whether they are looking to understand their feelings, dealing with anxiety, depression, or high amounts of stress.
The user needs to answer a questionnaire so the app can determine the severity of the symptoms and provide an assortment of articles and audio files that can help the user better understand what they are currently experiencing. Moodfit can also assist with tracking a person's mood. After some time, the user will have a greater understanding of the things affecting their feelings, such as exercises or sleep. The app also provides the user with actionable insight into what is impacting their mood and gives methods for feeling better.
It also provides cognitive behavioral therapy, which can help teach the users how to dispute overly negative thoughts. The app also has a thought record that offers strategies for changing irrational thoughts so the user can learn how to think differently.
If your remote employees are having a challenging time understanding their moods, then  MindDoc is great for helping them out. MindDoc provides a mental health assessment that assists the user make the correct judgment call about seeking out professional treatment. It differentiates itself from other apps by asking the user in-the-moment questions over a series of 14-days to weigh the user's emotional well-being. It was developed to facilitate conversations with professionals, but it does come with 150 tools that help the user with their mental health as well.
Talkspace is a mental health app that connects the user with a licensed mental health professional so they can receive the assistance they need from their devices. The therapists available on Talkspace are professionals who have clocked in 3,000 hours of clinical experience and were carefully trained to offer online therapy. Therapists usually receive specialized training in certain areas such as dialectical behavioral therapy, existential-humanistic approaches, cognitive behavioral therapy, psychodynamic, and mindfulness.
Talkspace has a tier that allows the users to get unlimited messaging therapy from their therapist for $65. Users can also send out audio, text, video messages to the therapist whenever they want to, and the user will receive a response between one to two times per day, five days per week. It also has a video chat feature, so users can have a live conversation with their therapist. For $280 per month, users get access to unlimited messaging along with a single live session with their therapist each month.
Sanvello was created to help people develop the life skills they need to make it through their mental health issues. The app offers a clinically verified method for regulating issues like stress. Sanvello has the tools needed for users to undergo cognitive behavioral therapy. It teaches mindfulness skills and offers mood and health tracking features that can be used to boost mental and physical health. During its first use, the app will ask the user to track their mood on a daily. The app also has them answer a few simple questions that help label the emotions and identify patterns in the user's mood.
It also has guided journeys that assist the user gain more control over their life. The app helps develop lifelong skills that assist users in building confidence and feel better. It also has several tools that can help with coping through certain situations, such as public speaking or mourning a loved one. It even has a progress assessment that assists the user in tracking where they currently are and set goals for the coming future. There's also a community where users can connect to speak with others anonymously. They can ask questions, share advice, or talk to others who understand what the user is currently experiencing.
Headspace is a meditation app that teaches the user how to meditate in ways that can teach them about mindfulness. The app has provided guided meditation to millions of users in over 190 countries. The app offers a wide range of themed sessions on everything from stress, anxiety, depression, and sleep. It even offers some SOS exercises you can do during moments of emotional crisis.
The app grants a free two-week trial and starts the users off by guiding them through the essential steps to meditation. A calm voice guides the user through the fundamental steps, such as breathing through the nose and out the mouth or monitoring the position of the body.
MoodMission is an app created to assist people attempting to manage their stress, depression, and anxiety. The app offers missions based on how the user is currently feeling.
Each mission the app provides you with is an activity intended to improve the mood or skills of the users. Some of these missions can include emotion-based activities, though-based activities, physical-based activities, and behavior-based activities.
The user only needs to choose how they are feeling and then identify how distressing the emotion they are experiencing. There is a list of options the user can select to best identify the issue they are experiencing. Depending on the response, the app will make suggestions with five different missions. Each of these missions holds objections and an explanation of how the activity will assist the user. Once the mission has been accomplished, the app will rate how distressed the user is feeling.
Conclusion
Mental health is a growing concern for many organizations at the moment. While working from home does provide a list of benefits when it comes to mental health, the current pandemic is causing remote employees to experience pressure. Furthermore, other issues arise from remote working, such as loneliness and isolation. These apps can help your remote employees to seek mental treatment when they need it the most.