Remote working has introduced a set of challenges for many businesses out there. Ensuring that your remote team is set to deal with the long days of remote working is crucial for any employer out there. An office setting offers employees the chance to set up retreats. They offer a chance for everyone to learn something new and develop social bonds among their peers.

With remote working, however, you need to get a bit more creative. Fortunately, there are ways for companies to set up a virtual retreat that could be just as effective as a physical version. For remote teams, having the opportunity to get together and speak about life and work is an essential part of any company culture. Remote working is starting to become a way of life for most businesses, with employees clamoring for chances to connect communication and collaborate more often.

That's why you need to plan a killer virtual team retreat that will satisfy the needs of your employees and further strengthen your overall business. For this post, we are going to discuss how you can plan a killer virtual team retreat!

What is a virtual retreat?
Virtual retreats are a chance for a company's gathering that takes place through video conferencing tools such as Zoom. These events can include all sorts of things such as games and activities, bonding time, company updates, workshops, collaborations, and more. The primary purpose of these virtual retreats is to allow teammates to disconnect from their everyday responsibilities, develop skills, socialize and boost engagement.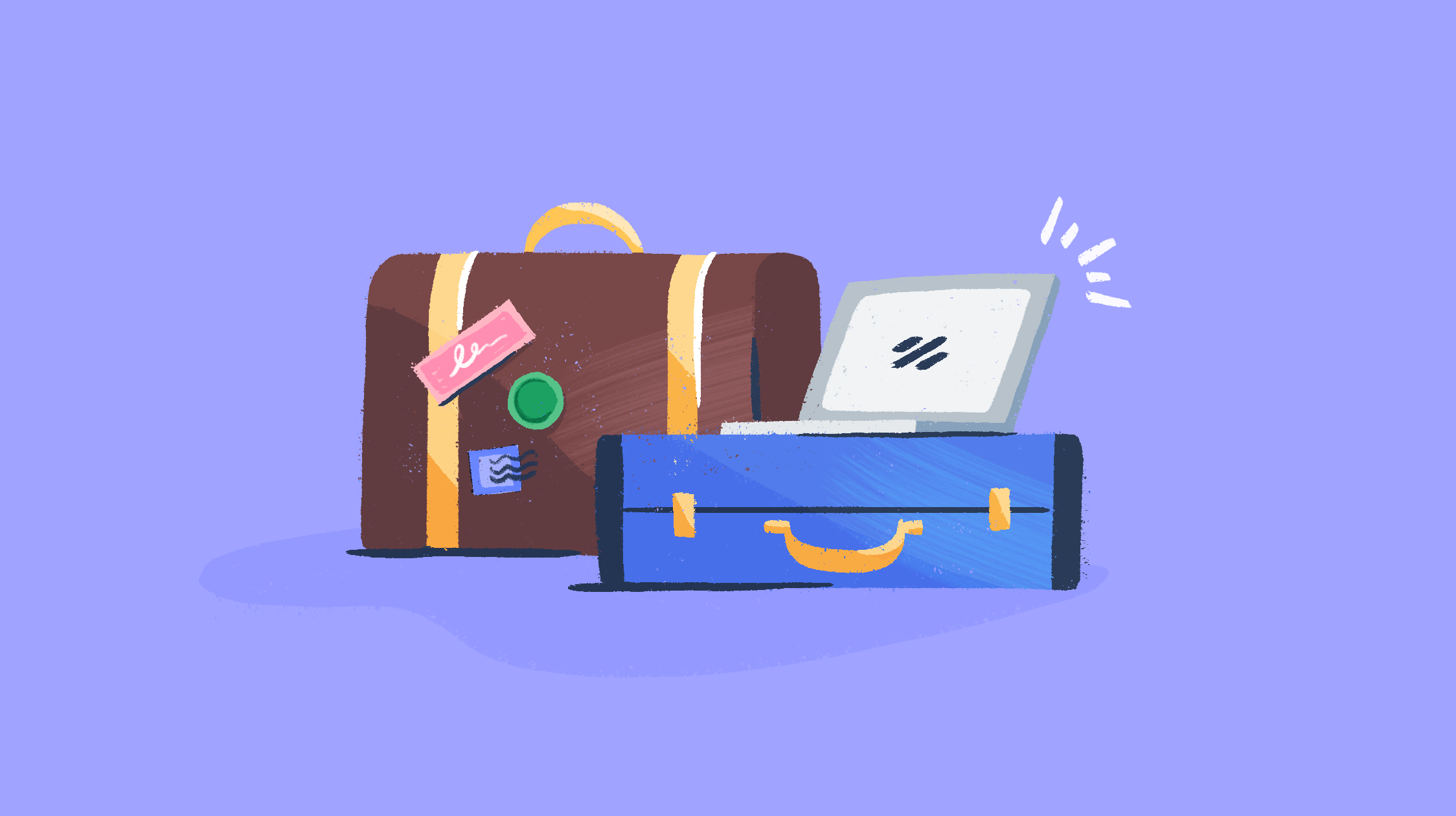 Schedule it ahead of time
Since this is a virtual team retreat, you will not need to waste time setting up a venue, catering, or transportation. The one thing you need to do is set up a schedule for the retreat.  Mark it down on your team calendar, so everyone is aware of it. During one of your team's standard weekly or biweekly meetings, inform everyone that there will be a virtual team retreat coming up soon or schedule a new meeting for a couple of weeks out. When it comes to duration, you should consider holding it up for two hours since discussion can extend over time, and it is better to end early than to have people remain late.

Planning the virtual retreat
While virtual retreats need fewer amounts of planning than outings at conferences or resort centers, there are still some common parameters to determine your virtual retreat. You need to consider the number of people attending, the length of your event, and the budget.

Some things you need to consider when setting up your retreat include the size of your company and the time it is going to take place. The employees can attend during the same time, or they can split into groups. If they split into groups, you need to create a schedule that overlaps with company-wide socialization and team bonding events.

The leaders in charge of planning the retreat need to set aside at least an hour to plan their agenda for the upcoming event. They can come up with a program themselves or even invite team members to plan it alongside them. Either way, it is an excellent idea to ask people ahead of time if there are any particular topics they wish to discuss or activities they would like to try.

Set up goals
At the core of any excellently built retreat are a clear intent and well-thought-out agenda. The ones in charge of planning out the organization's events need to have a specific goal in mind to ensure their retreat is a successful one. During the planning process, you need to consider what you intend to accomplish through the retreat. Doing so will allow you to properly plan out everything that shall occur while on the virtual retreat.

Here are some ideas for virtual team retreat goals you can set up:

Developing stronger teams
Improving skills
Communicating the businesses mission
Planning and strategizing
Engagement with remote employees
Enhancing company culture
Creating and innovating

When you have decided on the goal that will be met during the retreat, you need to decide on how to measure the outcome. For example, you could distribute a survey and ask the attendees to rank the retreat from highest to lowest.

Decide on your technology
One of the more significant steps you need to take when planning a virtual retreat is to choose the right technology suited for your event. When it comes to virtual retreats, video conferencing software is the venue you are deciding on instead of a physical location. You need to make sure the program you have chosen can appropriately accommodate your budget, number of attendees, and proposed events.

Here are several video conferencing software solutions that you could choose from:

Zoom
Microsoft Teams
Google Hangouts

Some of these software solutions have a limit on the amount people that can join their platform. So make sure to check each of them to ensure they fit everyone attending. Furthermore, you may need to consider whether your participants require extra equipment to join the virtual retreat. When you finally determine the range of your technological needs, conduct some tests on your hardware and software to ensure everything operates seamlessly.

Warm Greetings
Begin the virtual retreat properly by joining ten minutes before it starts and start greeting everyone as they enter the room. Once a few participants have managed to join in, post a welcome question up on the screen or in the chatbox to get everyone sharing. Leaders can choose their questions as well. To get started, here are some ideas you can start with:

What have you been watching or reading recently?
What is the best thing you have eaten recently?
If you could take a trip to any place in the world, where would you go?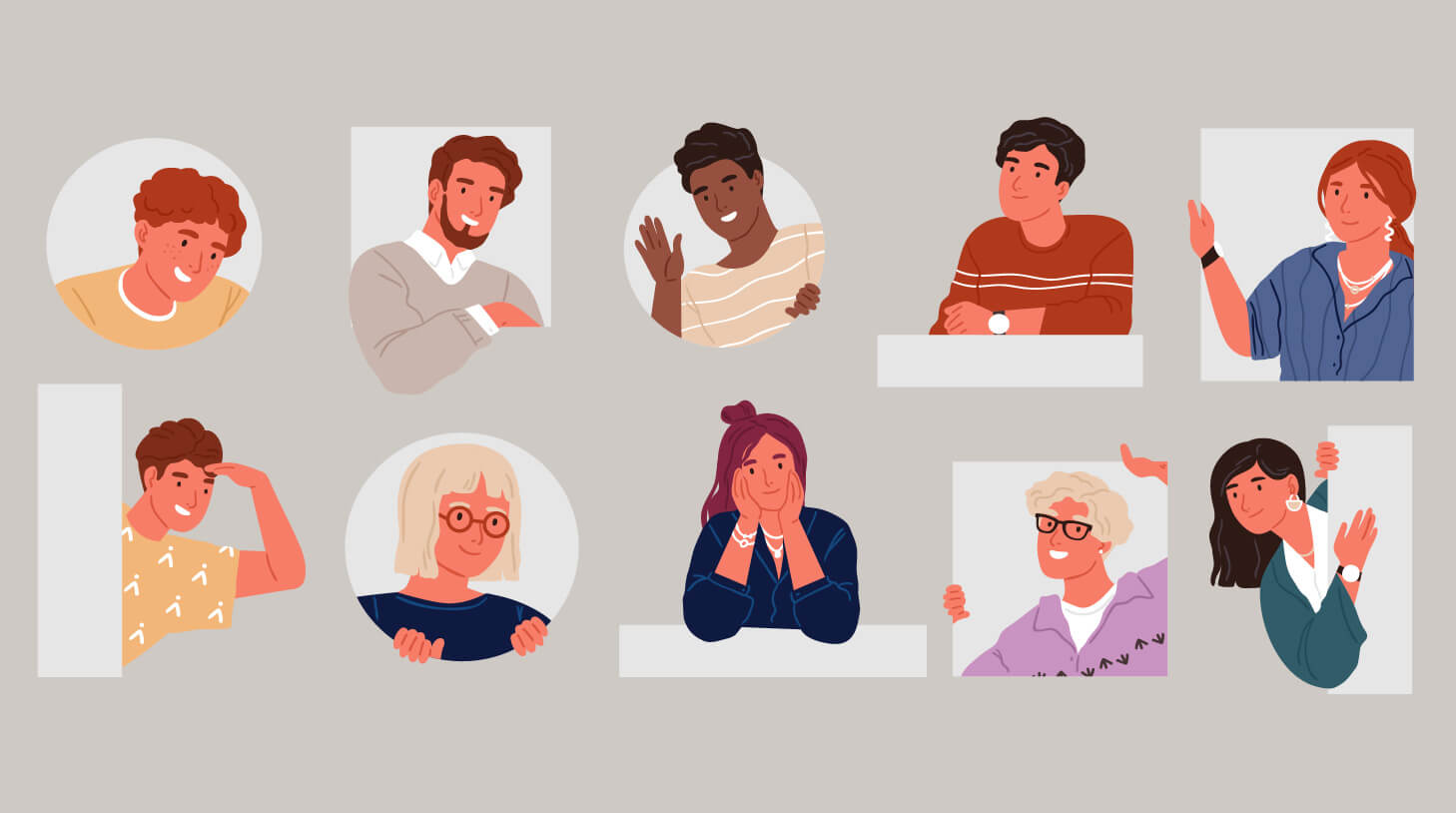 Introduction
Now that everyone has managed to successfully join the conference, you need to start the program by sharing what you intend to happen during these sessions. Take the time to place everyone at ease by acknowledging their circumstance with the number of background noises that will potentially occur, and interruptions from family members are okay.

Once the introduction is all done, the leader will need to review what is on the agenda and begin.

Time for icebreaker
When you have finally set the context for this retreat, take the time to run a few quick games or activities to place everyone at ease. There are all sorts of icebreaker activities you could perform throughout the retreat. Brightful offers several games that can be played among your attendees and are easy to set up.

It's a good idea to have at least two games for the event. The first one should be played at the start of the session, another one should be prepared just in case the group needs some uplifting at some point during the event.

The main discussion.
Depending on the intention behind the retreat, pick out a couple of questions as the basis of the topic discussion. The speaker can introduce the first question and then offer a chance for others to share their thoughts on it. Some questions you could ask during this part of the event include:

What can we improve as a team?
What is not currently working, and how should we improve it?
How would you suggest we take our performance to the next level as a team?

However, before you begin the discussion, you should lay down some ground rules to ensure everything goes smoothly. Some ground rules include the length everyone is allowed for sharing, offering others a chance to speak before speaking again, and always speak from personal experience.

When you have managed to lay down some ground rules, the speaker should proceed with the questions.

Take a small break
Like any other meeting, people can only offer up a limited amount of time with paying attention to what's going on before needing a break. After an hour has passed into your event, offer people somewhere between five to ten minutes to relax, go to the bathroom or refill their drinks.

At this point, you could see up the second half of the ice breaker to ease everyone back into the main event.

Reflecting on the event
Once you are nearing the end of your event, the leaders of the event should change their discussion into a moment of reflection. That offers up a chance to ask the attendees what they have managed to learn from the event and think about the next steps. If the discussion requires even more time, consider taking the time to schedule a follow-up.

Thank you and goodbye
Before you finally end the retreat, it is crucial to leave enough time for people to express their appreciation and gratitude for the excellent retreat experience. The speaker can start this off by allowing everyone a chance to speak up and share something they are grateful for about the team or if they want to thank anyone. Once everyone has shared their thoughts, the speaker can thank everyone for their time and end the event.

Conclusion
Virtual retreats are an excellent way to bring your team together and have a long session that offers everyone to get better acquainted with the company and coworkers. It offers them the opportunity to connect in ways that leave for little time among the usual schedule when they are remotely working. Take the time to set up your own virtual team retreat and use the advice here to get yourself started.